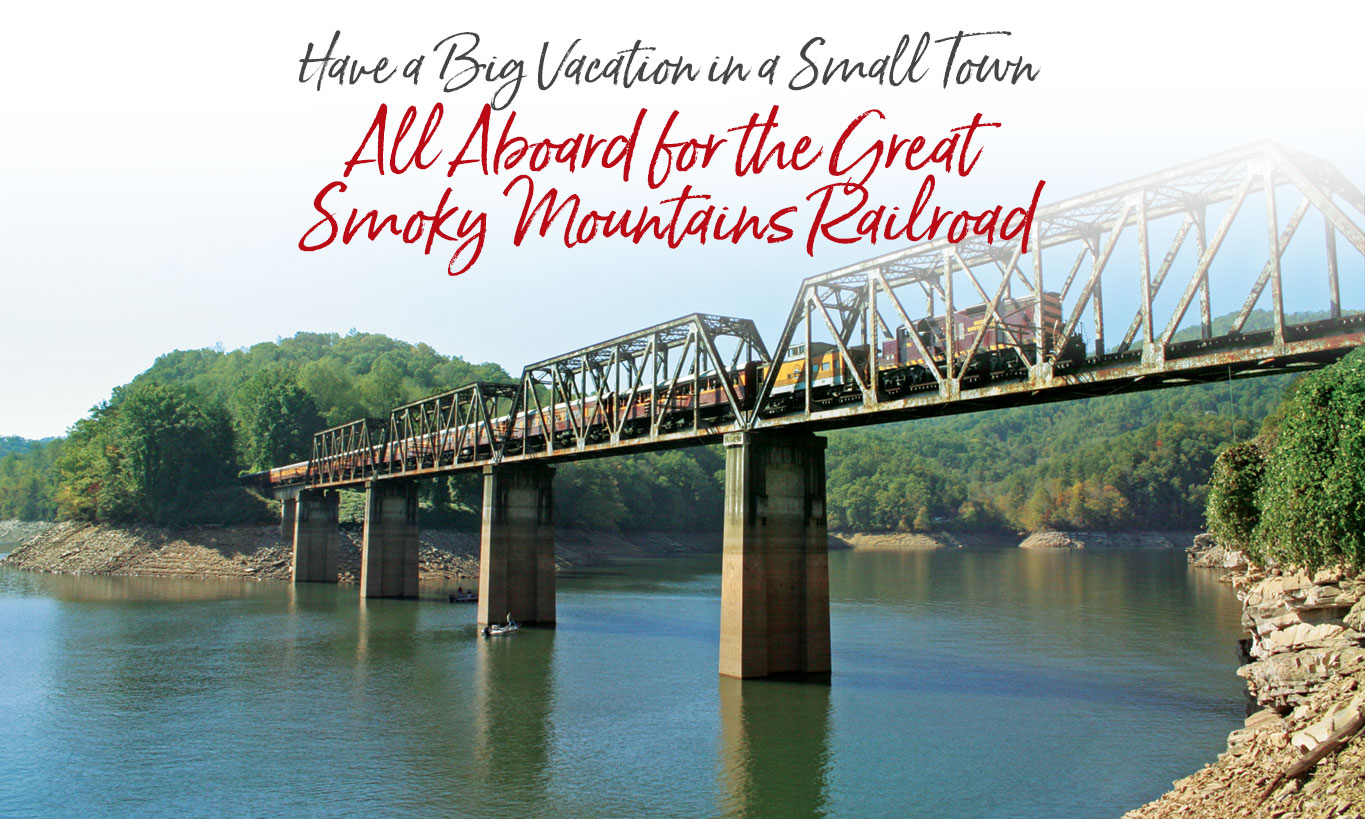 Order your Free Copy of ALL ABOARD for the Great Smoky Mountains Railroad
Your order will be fulfilled at the end of January when the 2020 Guide is available. All Aboard will include the 2020 Bryson City Travel Guide.
Outside US, please email
Please review your request very carefully before clicking submit. And only click submit once.
Privacy Policy: The Swain County Chamber of Commerce respects your privacy and will not share your personal information with any other party.
Two Publications in One
There's no need to wait for your copy of the Great Smokies Vacation Planner to arrive by mail. You can view the digital version online right now! Simply flip through the pages in your web browser and print out any pages you like.One handy guide includes both the Official All Aboard for the Great Smoky Mountains Railroad and Bryson City's Travel Guide to the North Carolina Smokies.
It's a great reference guide to events, places to stay and dine, and things to do… right here in the Smokies.
Bryson City - Swain County
Chamber of Commerce
210 Main Street
P.O. Box 509
Bryson City, NC 28713
Karen Proctor
Executive Director
828-488-3681
877-472-1681
Free 2019 Travel Guide to the Smokies — Includes the Official 2019 All Aboard for the Great Smoky Mountains Railroad.