Fishing Mountain Streams
The Deep Creek area includes two freestone creeks – Deep Creek and Indian Creek.
Deep Creek is rich with the history of many people who shaped the Great Smoky Mountains; most notable are Tsali, Horace Kephart, and Mark Cathey.
---
Fishing is so big in Swain County that it has outgrown this page. For the full story, visit GreatSmokiesFishing.com.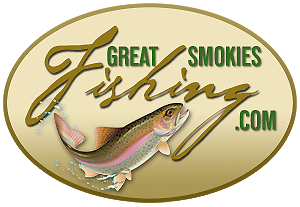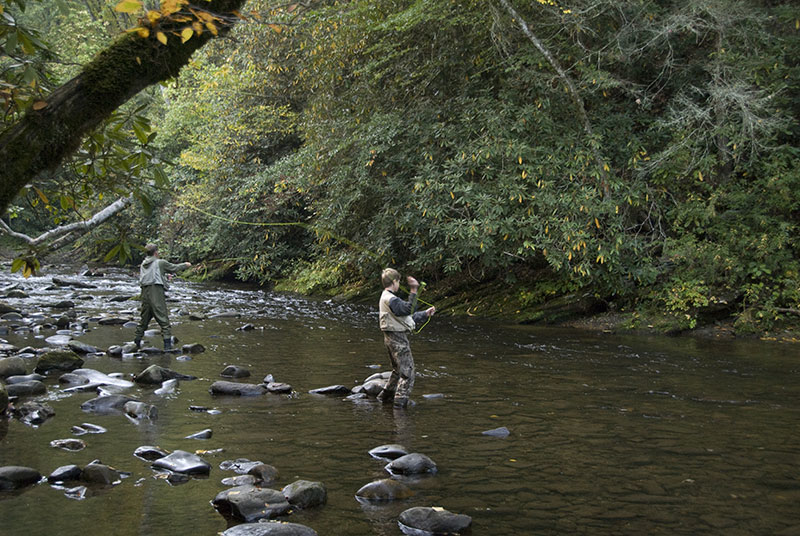 Fishing Deep Creek & Indian Creek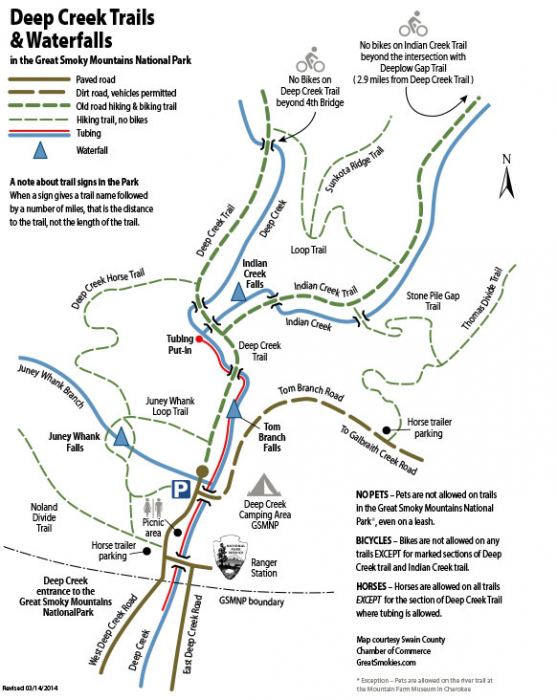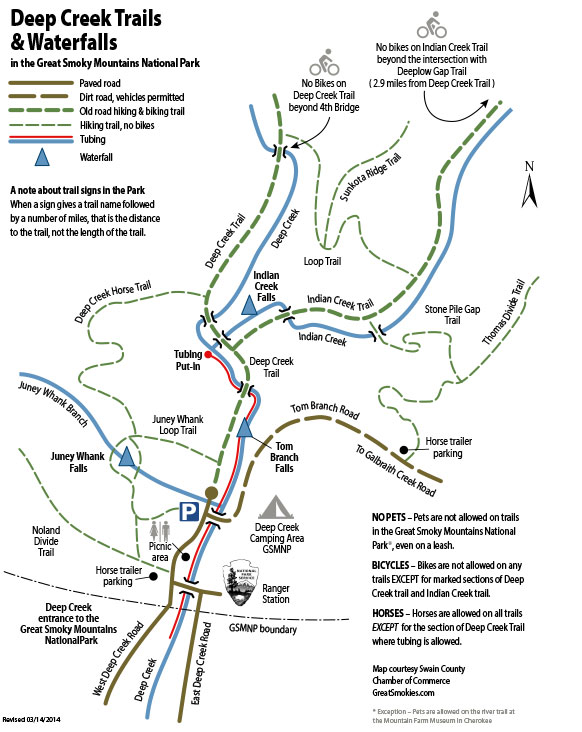 Click or tap to download a printable PDF map of Deep Creek's trails and waterfalls.
Deep Creek is a large freestone creek famous for its brown trout population, several of which are quiet large. Great fishing for rainbow trout in the lower reaches and Southern Appalachian strain brook trout in the highest elevations. Deep Creek Trail, which runs 15.9 miles from the trailhead near Bryson City to just below Newfound Gap, offers great access to the water. Fishing on Deep Creek is very good, with great hatches of aquatic insects and one of the highest trout per mile counts in the Smokies.
Indian Creek is the first major tributary to Deep Creek. Fishing doesn't really begin until you go above Indian Creek Falls which is about 100 yards above the confluence with Deep Creek. Great populations of rainbow trout are found the entire length, with brown trout found in the lowest elevations, and brook trout in the highest reaches. Fishing pressure here is far less than other streams in the area, mainly due to rapid elevation gains, and the often times thick mountain laurel and rhododendron canopy overhead. This is a great creek to fish for experienced anglers. Solitude and great technical fly fishing await.
Licenses & More Info
To fish in the Great Smoky Mountains National Park, you must have either a valid North Carolina or Tennessee fishing license.
You can purchase a basic North Carolina license for a period of 10 days or one year. The one-day cost for a resident is $7 (non-resident is $12). Trout stamps are $10 for everyone. One year (which includes the $10 trout stamp) is $22 (non-resident is $42).
License Agents In Bryson City area:
Simonds Bait and Tackle
1085 Main Street, Bryson City
828-488-6854
Tuckaseegee Fly Shop
3 Depot Street, Bryson City
488-3333
Great Smoky Mountain Bait & Tackle
4470 US 19/74 West, Bryson City
828-488-8920
Almond Boat & RV Park
1165 Almond Boat Park Road, Bryson City
828-488-6423
Endless River Adventures
14157 US 19/74 West, Bryson City
828-488-6199
Fontana Village Resort
40 Fontana Dam Road, Fontana Dam
828-498-2211