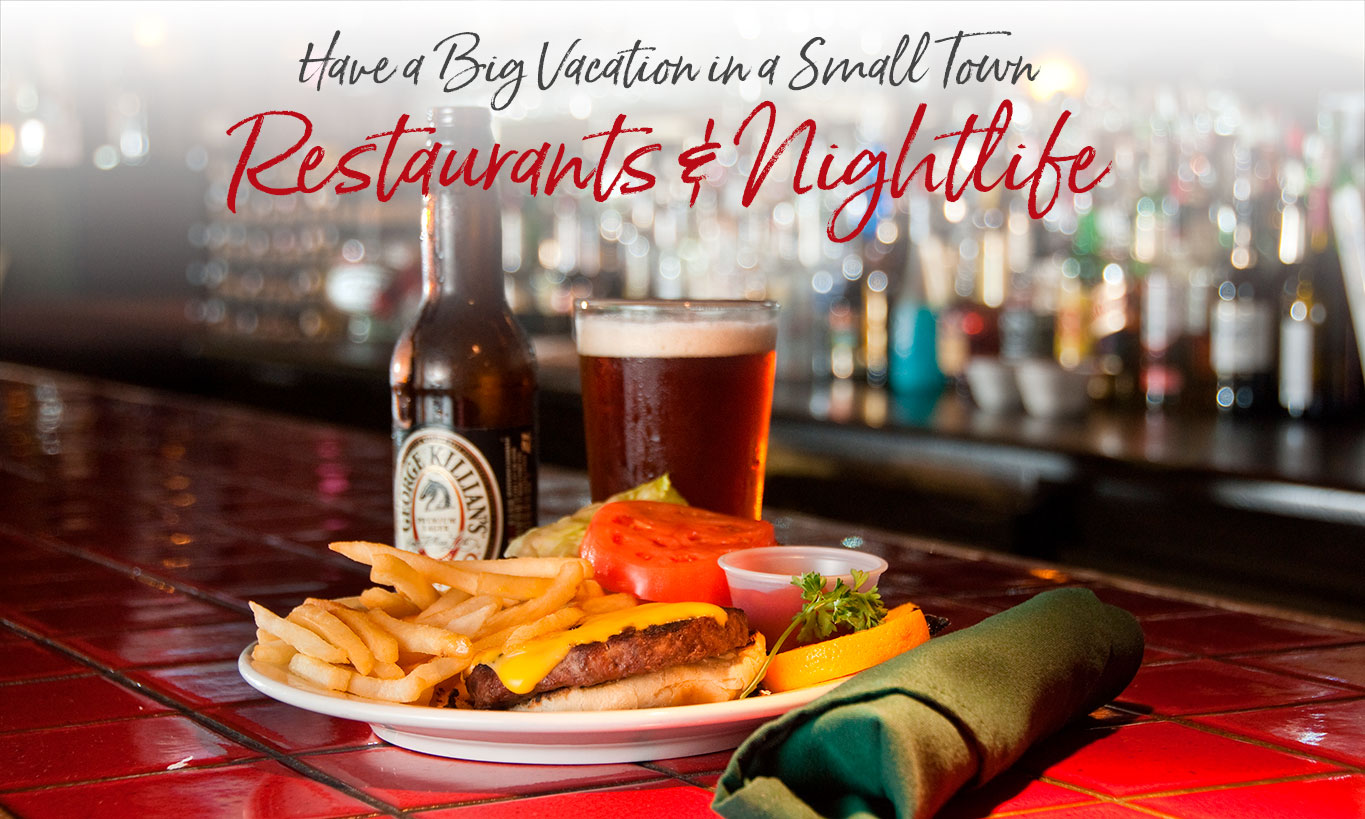 Bryson City's Restaurants Offer a Variety of Choices
For a small town, Bryson City has quite a variety of restaurant choices — from southern home cooking, hickory-smoked barbecue, piled-high deli sandwiches, and juicy hamburgers — to  farm-to-table offerings, Italian or Mexican cuisine and a variety of food trucks..
There are Nantahala Gorge restaurants where you can watch whitewater rafting riverside, or have a quick lunch before spending an afternoon on the water.
Look for the

for pet friendly outside seating.
Click on thumbnails in listings to enlarge.
Breweries, brew pubs and wineries.
Looking for a place to picnic? Check out our map of picnic areas.
Bryson City Dining on Facebook
IN OUR BLOG…
Find a favorite spot to share with your special doggo.
Area Beverage Policies
Restaurants
The town of Bryson City permits the sale of alcoholic beverages within the city limits; and a number of Bryson City restaurants offer beer, wine and mixed drinks.
Outside of the city limits, only certain qualifying resort properties are permitted to serve alcohol by the drink as well as beer and wine. Restaurants at the Nantahala Outdoor Center are permitted to serve only beer and wine.
In Cherokee, beer & wine may be served at certain restaurants that are within one mile of the Blue Ridge Parkway entrance (north end of Cherokee). Beer, wine and mixed drinks are served in the Harrah's Casino & Hotel restaurants and on the Casino floor. The remainder of the Cherokee Indian Reservation is dry.
Because of differing policies, restaurant patrons are advised to check with the restaurant ahead of time.
Bottle Sales
In Bryson City, liquors are sold at the ABC Store at 254 Veterans Boulevard (next to Arby's) (9 to 9, Monday through Saturday). 828-488-6682.
Beer, wine and mixers are sold only at grocery stores, convenience stores and package stores within the city limits. Hours vary from store to store, but are allowed to be from 6 am to midnight, except on Sunday, when sales are permitted from 10 am – 2 am. The Wesser General Store in the Nantahala Gorge sells beer and wine (open seasonally).