For a Quieter, More Relaxed Smoky Mountains Vacation, Discover the North Carolina Smokies
The Great Smoky Mountains National Park's half-million acres are equally divided between Tennessee and North Carolina. And with roughly forty percent of the Park in Swain County, Bryson City is the ideal spot for a relaxing Smoky Mountain vacation — away from the more carnival atmosphere of Gatlinburg and Pigeon Forge. Even though the GSMNP is the nation's most-visited national park, most visitors only experience a small portion of the Park. The most popular areas are along US 441 between Gatlinburg and Cherokee and Cades Cove. But there's a lot more to see and do, particularly in North Carolina's half of the Park.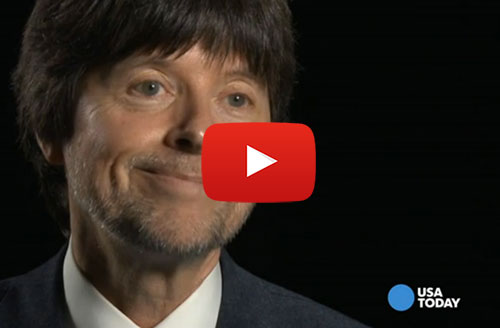 Helpful Info About the Park…
Wildflowers in the Smokies  Anticipated wildflower bloomings from March thru September.
Dogs are only allowed on two GSMNP trails (on a leash) – the River Trail at the Oconaluftee Visitor Center in Cherokee, and the Gatlinburg Trail. There are several pet-friendly hiking trails in the Bryson City area.

Join the Great Smoky Mountains Association (GSMA) and enjoy the Hiking 101 program where GSMA members get to explore lesser-used areas of the park with group hikes, while re-enforcing "Leave No Trace" practices and other hiking values designed to ensure safe, satisfying exploration of the GSMNP. GSMA staff and member volunteers will lead and sweep each of the hikes. The GSMA supports the GSMNP with education programs, volunteer work in the Park and financial donations.
A Top-10 Destination
Southern Living has picked The Great Smoky Mountains National Park as its Number One Weekend Getaway in the Mountains and Bryson City as the place to stay and dine when visiting the Park.
USA Today™ has named The Great Smoky Mountains National Park among their "Top Ten Great Places To See Spring Wildflowers".  Noting with more than 1,600 flowering species, some have called this Appalachian area Wildflower National Park. The list was based on a list of favorite spots offered by Bob Gibbons, author of "Wildflower Wonders: The 50 Best Wildflower Sites in the World."
USA Today™ has named The Great Smoky Mountains National Park one of 10 great places in North America to explore geologic wonders. They wrote "the Appalachians top out at less than 7,000 feet, but they once towered as high as the Himalayas. The East Coast range, formed when Africa collided with North America, has been steadily eroding, 'but the rocks there show this great geologic violence.'" — Larry Blelberg, USA Today™ interview with Garry Hayes, Geotripper blog.
How to Become a Junior Ranger
If you're between the ages of 5-12, you can become a Junior Ranger! Pick up a Junior Ranger (JR) booklet for $2.50 at any park visitor center or the Bryson City Chamber of Commerce. Complete the activities in the booklet then stop by a visitor center to talk to a ranger and receive your Junior Ranger badge. More info
You can also become a Web Ranger with the on-line Junior Ranger program. Info
How About Not-So-Junior Rangers?
Anyone over the age of 12 can participate in any 3 ranger-led activities and earn a NSJR patch, certificate, and refrigerator magnet.
The program has been hugely successful and the adults or "Not-so's" as they are fondly referred to by Park staff, really love being able to participate in programs like mountain dulcimer, corn shuck doll making, weaving, Cherokee pottery, and others. Many adults and older siblings participate with their 5-12 year-old JR's and that way the whole family can be involved!
For more information
Contact the Swain County Chamber of Commerce (below) or…
Great Smoky Mountains National Park
107 Park Headquarters Road
Gatlinburg, TN 37738
865-436-1200
Friends of the Smokies
North Carolina Office
160 South Main Street
Waynesville NC 28786
828-452-0720
Great Smoky Mountains Association Online Bookstore and Gift Shop
All purchases benefit Great Smoky Mountains National Park.
Bryson City - Swain County
Chamber of Commerce
210 Main Street
P.O. Box 509
Bryson City, NC 28713
Karen Proctor Wilmot
Executive Director
800-867-9246 toll-free
828-488-3681 local
828-488-6858 fax
Free 2018 Travel Guide to the Smokies — Includes the Official 2018 All Aboard for the Great Smoky Mountains Railroad.