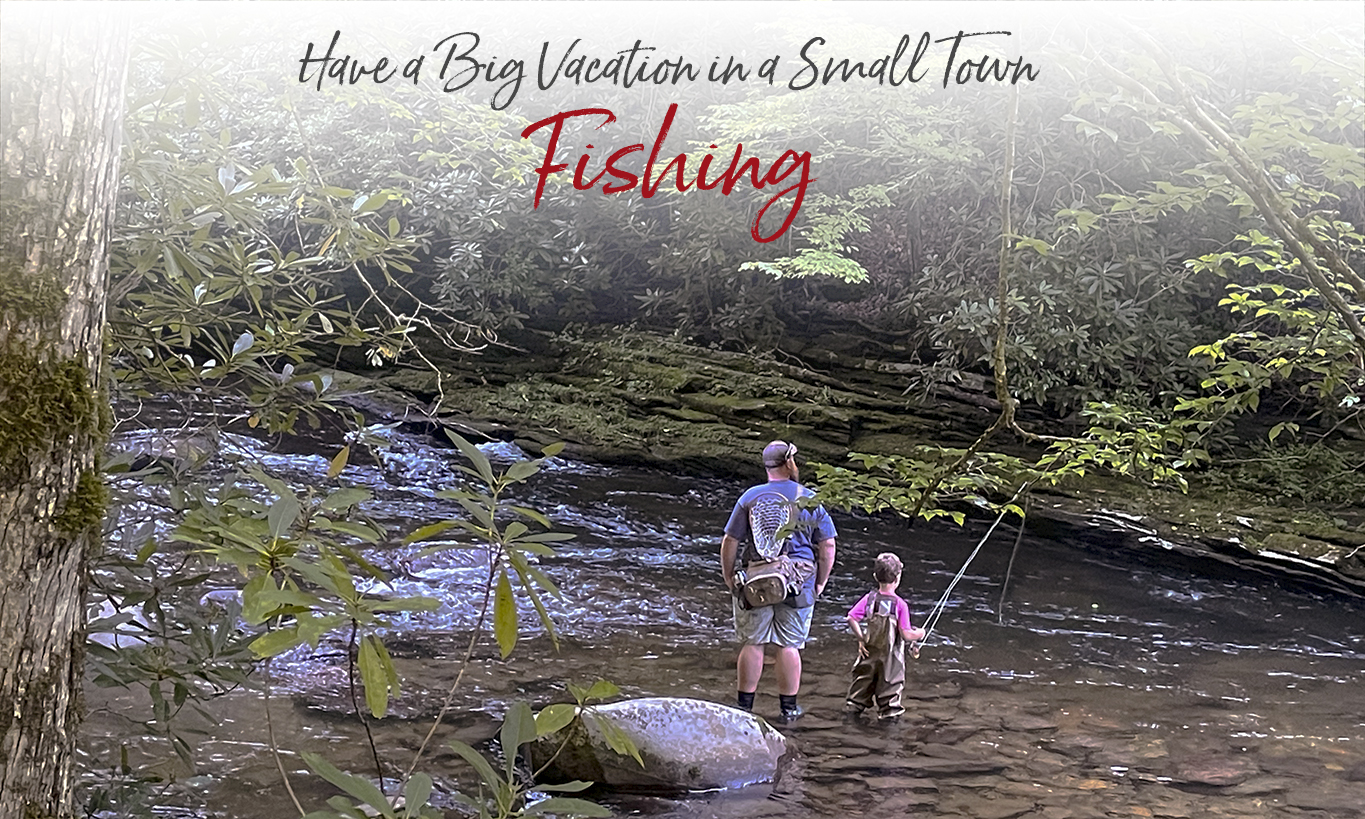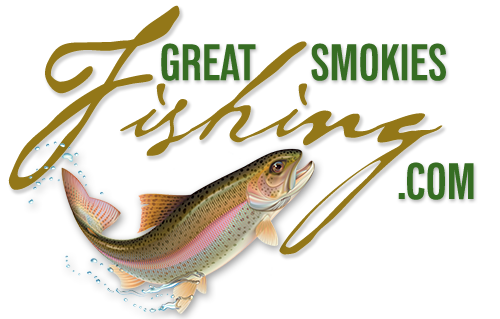 Fishing is big in Swain County. So big, in fact, that it now has its own website  – GreatSmokiesFishing.com. This comprehensive guide to fishing in the NC Smokies features, regulations, tournaments, guides, marinas and public access locations and a map and descriptions of twenty-six fishing destinations — mountain trout streams, creeks, rivers and two large lakes. These waters offer more than 17 sporting species from trout to to bass to muskie. What do you want to catch today?
Swain County's Mountain Lake, Rivers & Streams are a Fisherman's Paradise
Whether you are fly fishing for native brook trout in a cold mountain stream, smallmouth or largemouth bass in beautiful Fontana Lake or rainbow or brown trout in one of the many stocked streams or rivers, Swain County hosts one of the most diverse fishing habitats in the world.
The Great Smoky Mountains National Park and the Nantahala National Forest offer hundreds of miles of spectacularly clear streams. Just a few minutes from Bryson City, the sparkling waters of Deep Creek (pictured) are ripe for fly fishing, and many anglers enjoy the Nantahala River just west of town, particularly the section above the powerhouse on Wayah Road.
New: Parking tags are required to park in the Great Smoky Mountains National Park. Tags can be purchased online or on-site. $5/day, $15/week or $40/year. Parking Info
Delayed Harvest – Wildlife Resources Commission designated 2.2 miles of the Tuckasegee River in downtown Bryson City as Delayed Harvest Trout Waters. DH Map and regulations The DH Waters are from the US 19 bridge (at Darnell Farms) to the Slope Street bridge in town. Learn more
The Little Tennessee River just west of Bryson City off the Needmore Road is a wide, cold, boulder-strewn river – perfect for smallmouth bass, brim, rock bass and muskie.
The Cherokee Indian Reservation also offers a variety of fishing opportunities for the trout fisherman with regularly stocked streams, trophy waters and three trout ponds. Cherokee holds several tagged fish tournaments, a fly-fishing tournament in the trophy waters and a trout derby for children every year. More info
If you prefer flat water fishing, Fontana Lake boasts one of the most diverse fish populations anywhere in the country. With depths of over 400 feet, many northern fish such as walleye, muskie and smallmouth bass are among favorites of local fishermen.
For boating information, including public boating access and marinas with boat rentals, as well as the Old 288 handicap accessible fishing pier, visit the Boating page of this web site.
Below Fontana Dam on Highway 28, the Lewellyn Branch handicap accessible bank fishing pier and boat launch ramp facility offer fishermen access to Cheoah Lake on the Little Tennessee River.
More fun activities on the water near Bryson City.
Fly Rod Chronicles' Curtis Fleming Loves Bryson City
While Curtis Fleming was in Bryson City for the 2022 Fly Fishing Museum Hall of Fame dinner, he filmed this promotion for our town and our fishing. Thanks Curtis!
The Weather Channel Featured Steve Claxton Fishing on Hazel Creek
The Weather Channel came to Swain County
for a travel segment on fishing in the Great Smoky Mountain National Park. They followed local fishing guide Steve Claxton up Hazel Creek on a rewarding quest for wild mountain trout. The two-minute segment first aired in June 2014. 
View longer 5 minute version  
IN OUR BLOG… 
Fish are hungry in the winter, too.
Some of the Tuckasegee's best fishing is in the 2.2 mile downtown delayed harvest section.
Bryson City Fishing on Facebook