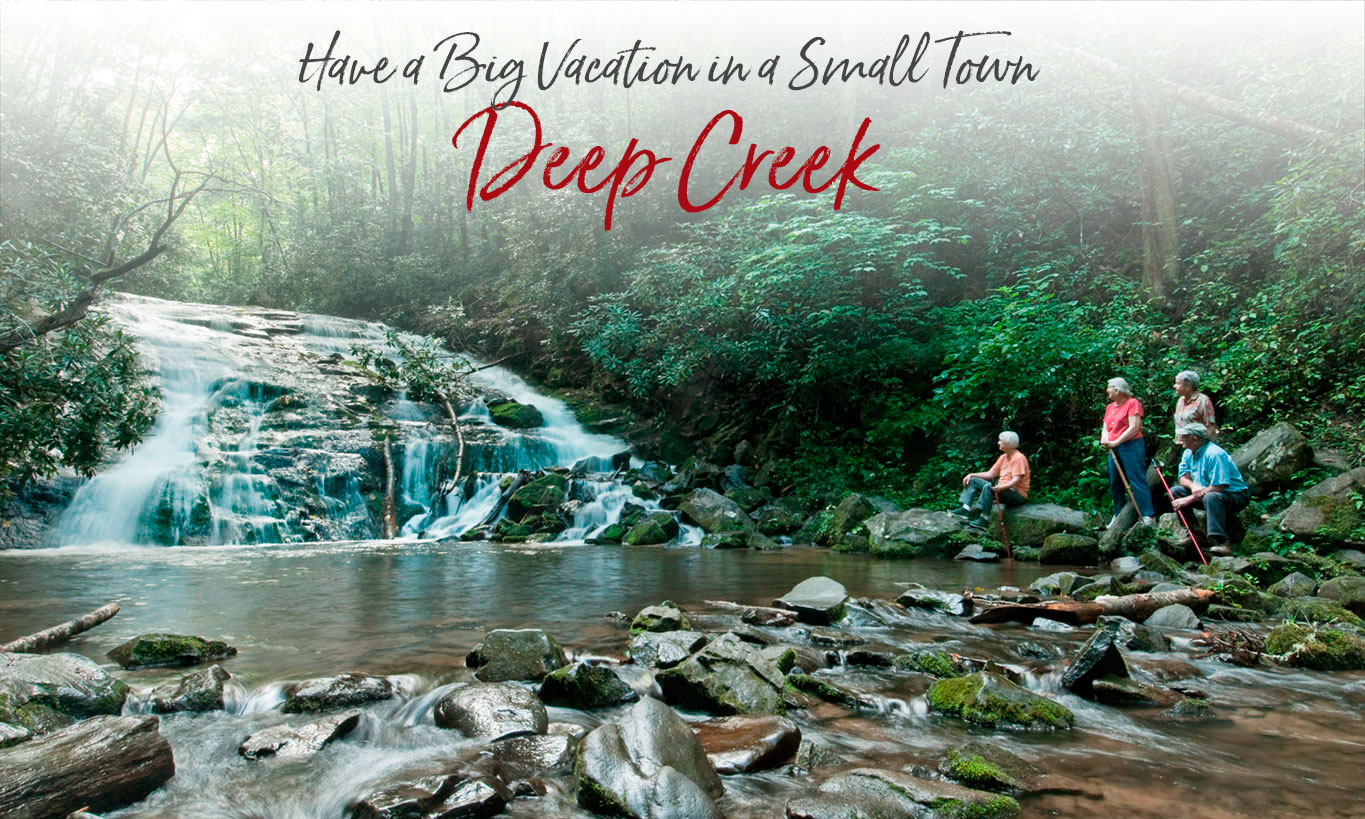 New: Parking Fees
Parking tags are required in the Great Smoky Mountains National Park. Three tag durations will be available for purchase for all vehicle sizes and types: Daily, $5; Weekly, $15; or Annual, $40. Tags may be purchased online, or on-site. Parking tags will NOT be required for motorists who pass through the area or who park for less than 15 minutes, or while parked at their designated campsite. Parking Program Info
A Beautiful Recreation Area Just 5 Minutes North of Bryson City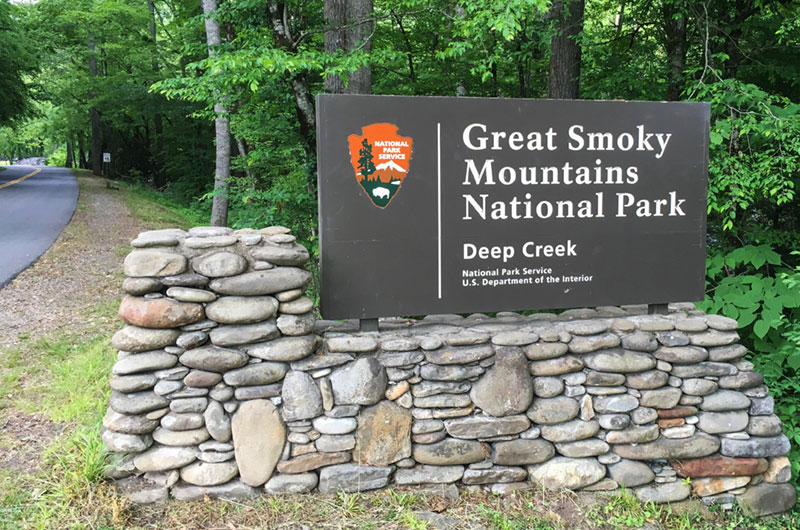 Those who think the Great Smoky Mountains are in Tennessee are not even half right. North Carolina encompasses more than half of the Great Smoky Mountains National Park, and most of that is in Swain County.
In fact, one of the most beautiful areas in the National Park is just a few minutes outside Bryson City. Deep Creek – known for waterfalls, trails, swimming and tubing, and fly fishing – has more fun things to do than any other area of the Great Smoky Mountains National Park. Wildflowers bloom from late February thru September. However, the peak wildflower season is mid-to-late April when the spring ephemerals make their appearance. ​So come for a visit and explore the many wonders of Deep Creek!
Deep Creek trail was one of the first trails constructed by the Civilian Conservation Corps in the newly legislated National Park in the early 1930s. The current Deep Creek Campground was also the site of the Deep Creek CCC Camp from 1933 to 1936.
Guide to Deep Creek Activities
Click or tap below for more information.