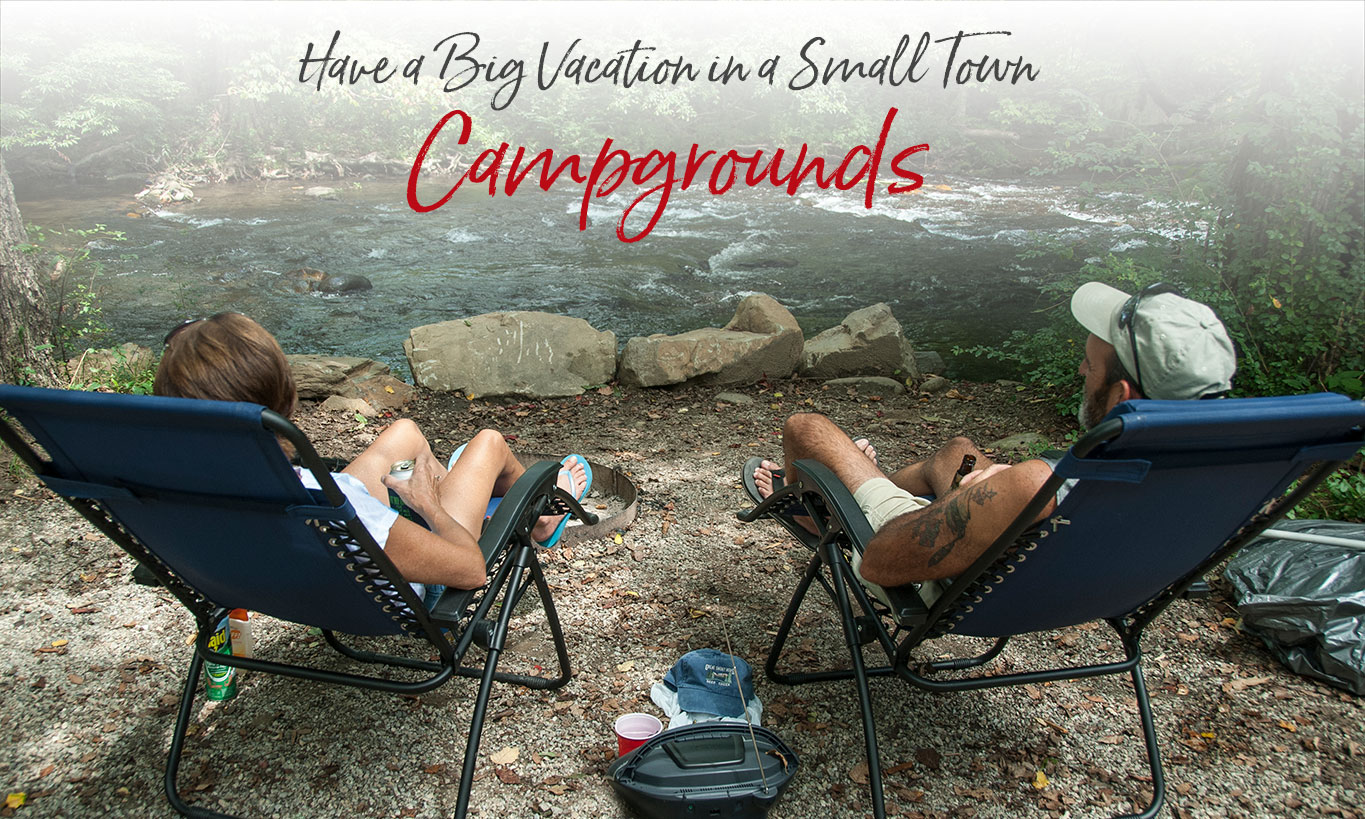 What's Your Style of Camping?
There are small, family run campgrounds and larger facilities too. Most have full hookups as well as tent sites. Some campgrounds have cabins and camping cabins. You can even stay in a yurt!  And please don't bring your own firewood. Here's why.
Find a Bryson City campground for your next getaway. Search by name and by amenities. Click on thumbnails to enlarge.
Contact Name:
William Gray
Address:
160 Ashe Lane
Bryson City
NC
28713
P & J Campground and Cabin Rental is a small, quiet campground bordered by Deep Creek and only 5 minutes from downtown Bryson City and a half mile to the Great Smoky Mountains National Park. Featuring 10 campsites with full RV hook up as well as a 2 bedroom, 1 bath cabin available on the property. Bath house on site.
Please Do Not Bring Your Own Firewood
This video explains why…
Camping in the Smokies
Even though our Western North Carolina campgrounds are "away from it all," you'll find yourself close to all the things there are to do in the Smoky Mountains. Go for a hike, ride the Great Smoky Mountains Railroad, go whitewater rafting, horseback riding or mountain biking. But if you just want to hang out at the campground, you're likely to find swimming pools, campfires, volleyball, tubing, even trout fishing.
Some Bryson City campgrounds are open year-round, some seasonally. And if you want to bring along the family pet, there's a Bryson City pet-friendly campground that you both will love.
Bryson City - Swain County
Chamber of Commerce
210 Main Street
P.O. Box 509
Bryson City, NC 28713
Karen Proctor
Executive Director
828-488-3681
877-472-1681
Free 2020 Travel Guide to the Smokies — Includes the Official 2020 All Aboard for the Great Smoky Mountains Railroad.
Sign up for our monthly travel news