Travel Guide to Bryson City and the Great Smoky Mountains
Discover what's great about Bryson City, NC, a peaceful mountain town bordering the Great Smoky Mountains National Park with unique shops, galleries, lodging and restaurants.
Surrounding our small town, there's a rich vacation paradise — rafting and kayaking on the Nantahala River, boating and fishing on Fontana Lake, scenic railroad excursions, world class trout streams and mountain biking on the famous Tsali trails. We have creeks for tubing, trails for hiking and horseback riding, and beautiful waterfalls. We're home to the Cherokee Indian Reservation and the North Carolina half of the Great Smoky Mountains National Park.
And we're close by — just an hour west of Asheville and three hours north of Atlanta.
Park Remains Accessible During Partial Government Shutdown
The Great Smoky Mountains National Park promises to remain "as accessible as possible" while still following all applicable laws and procedures during the shutdown. Park Visitor Centers are not open, however GSMA is operating its Bryson City Visitor Center, located at the Swain County Heritage Museum, during regular hours for the duration of the shutdown. Otherwise:
All roads and trails within the park that are seasonally open will remain accessible to visitors. This of course includes Deep Creek & Road to Nowhere. 441 is open (unless closed due to weather). Emergency and rescue services will be limited. Some restrooms are closed. Trash is being picked up by volunteers and a private contractor.
"During this time period when there are no visitor services, it is imperative that people practice Leave No Trace principles to help us protect park resources over the duration of the shutdown," said Superintendent Cassius Cash.
Two Groups Are Helping
Two private organizations have helped alleviate disruptions caused by the government shutdown — the Great Smoky Mountains Association, and the Friends of the Smokies. However, neither of these groups has the resources to provide even minimal support throughout this extended shutdown. Please consider supporting these organizations with a donation or membership. Or come into the GSMA Bookstore at the Bryson City Visitor Center and make a purchase. 
Donate to Friends of the Smokies
Join Friends of the Smokies
Donate to Great Smoky Mountains Association
Join Great Smoky Mountains Association

One of The South's Best Budget-Friendly Getaways

One of 15 Affordable Summer Cabin Getaways Across America

One of The 20 Best Mountain Towns in America

One of Top 20 Vacation Spots in the US
How Many Ways Can You Have Fun In a Small Town?
Click or tap a photo below to find out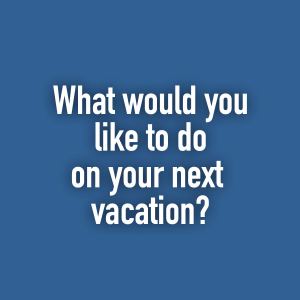 Bryson City - Swain County
Chamber of Commerce
210 Main Street
P.O. Box 509
Bryson City, NC 28713
Karen Proctor Wilmot
Executive Director
800-867-9246 toll-free
828-488-3681 local
828-488-6858 fax
Free 2019 Travel Guide to the Smokies — Includes the Official 2019 All Aboard for the Great Smoky Mountains Railroad.