Travel Guide to Bryson City and the Great Smoky Mountains
Discover what's great about Bryson City, NC, a peaceful mountain town bordering the Great Smoky Mountains National Park with unique shops, galleries, lodging and restaurants.
Surrounding our small town, there's a rich vacation paradise — rafting and kayaking on the Nantahala River, boating and fishing on Fontana Lake, scenic railroad excursions, world class trout streams and mountain biking on the famous Tsali trails. We have creeks for tubing, trails for hiking and horseback riding, and beautiful waterfalls. We're home to the Cherokee Indian Reservation and the North Carolina half of the Great Smoky Mountains National Park.
And we're close by — just an hour west of Asheville and three hours north of Atlanta.
When and where will you find the best leaf color in the Smokies this fall?
It's the most often-asked question from people planning an autumn trip to the Great Smoky Mountains — "When will the color peak?" The truth is, with the wide variety of trees, elevations and microclimates in the Smokies, our leaf season can last up to six weeks.
Just be comforted with the knowledge that no matter when you visit the Smokies in the fall, you should be able to find beautiful leaf color.
Not only do the Smoky Mountains explode with beautiful color in the fall, the small town of Bryson City itself puts on a festive fall show, too!
Colorful fall flowers and scarecrows hang out on the streets mixing with the beautiful fall foliage changes. You can go for a hayride, visit a pumpkin patch and a sunflower maze, hear ghost stories, sample local produce at our Friday Farmers Market, watch artisans create one-of-a-kind arts and crafts, and more.
Update: Due to an unusually warm and wet summer, leaf season is running about two weeks later than what you see above

One of The South's Best Budget-Friendly Getaways

One of 15 Affordable Summer Cabin Getaways Across America

One of The 20 Best Mountain Towns in America

One of Top 20 Vacation Spots in the US
How Many Ways Can You Have Fun In a Small Town?
Click or tap a photo below to find out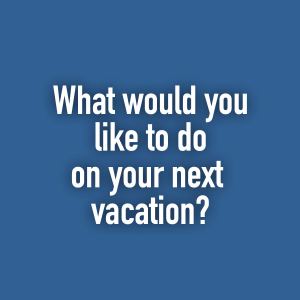 Bryson City - Swain County
Chamber of Commerce
210 Main Street
P.O. Box 509
Bryson City, NC 28713
Karen Proctor Wilmot
Executive Director
800-867-9246 toll-free
828-488-3681 local
828-488-6858 fax
Free 2018 Travel Guide to the Smokies — Includes the Official 2018 All Aboard for the Great Smoky Mountains Railroad.