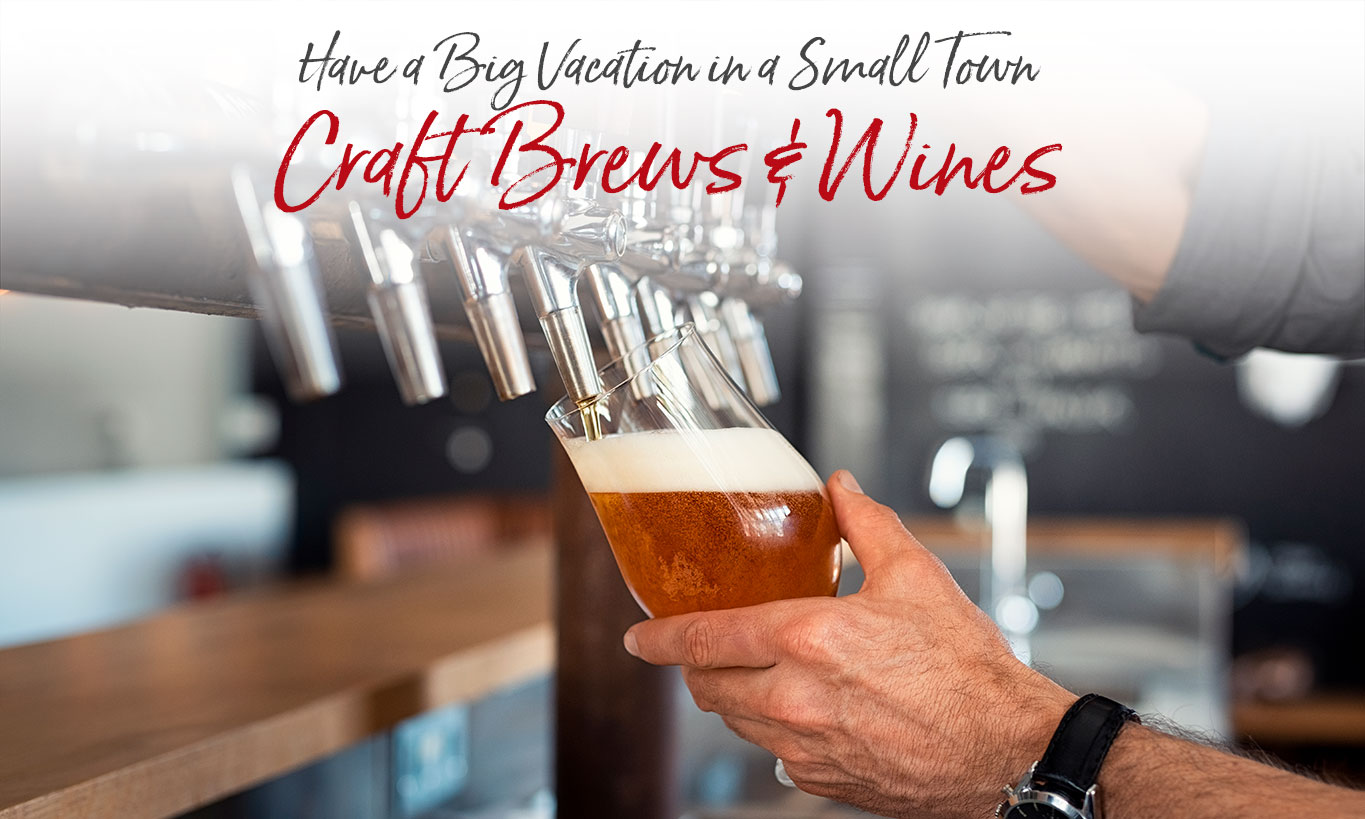 When Dining in Bryson City, the Beer or Wine You Enjoy Might Be Locally Produced
Restaurants, breweries and wineries are currently open with restrictions on capacity, sanitation practices and screening measures for staff. Facial coverings are required for staff, and for patrons (when you are not at your table).
BEER
Western North Carolina has developed quite a reputation for its craft beers. And it's not just Asheville that folks are talking about. Tourists and locals alike are enjoying the unique tastes of craft beers from breweries in Bryson City. Micro-brews are the hottest segment of the beer market and you can enjoy locally-crafted beer from these local breweries in many restaurants in the area.
WINE
In the early 20th century, North Carolina was the leading wine-producing region in the nation. Prohibition shifted the focus from the patient production of wine to the faster, more lucrative production of moonshine. Today wineries are flourishing again all across North Carolina.
Look for the

for pet friendly outside seating wherever you enjoy your beer or wine.
Contact Name:
Ben King or Brett Hackshaw
Address:
169 Main Street
Bryson City
NC
28713
Now a Taproom & Bottle Shop! Enjoy a craft beer or cider from one of our 10 rotating taps, or choose from a selection of 70+ cold bottles and cans. Grab a beer and shop for gear or just enjoy the cozy taproom atmosphere. Bring your lunch or dinner from anywhere in town and enjoy it at the bar or on our front patio. Throughout the year there will be food trucks nearby too! And, yes, we still have an awesome selection of over 200 beers/ciders to go. Pet friendly inside and outside seating.

Bryson City - Swain County
Chamber of Commerce
210 Main Street
P.O. Box 509
Bryson City, NC 28713
Karen Proctor
Executive Director
828-488-3681
877-472-1681
Free 2020 Travel Guide to the Smokies — Includes the Official 2020 All Aboard for the Great Smoky Mountains Railroad.
Sign up for our monthly travel news