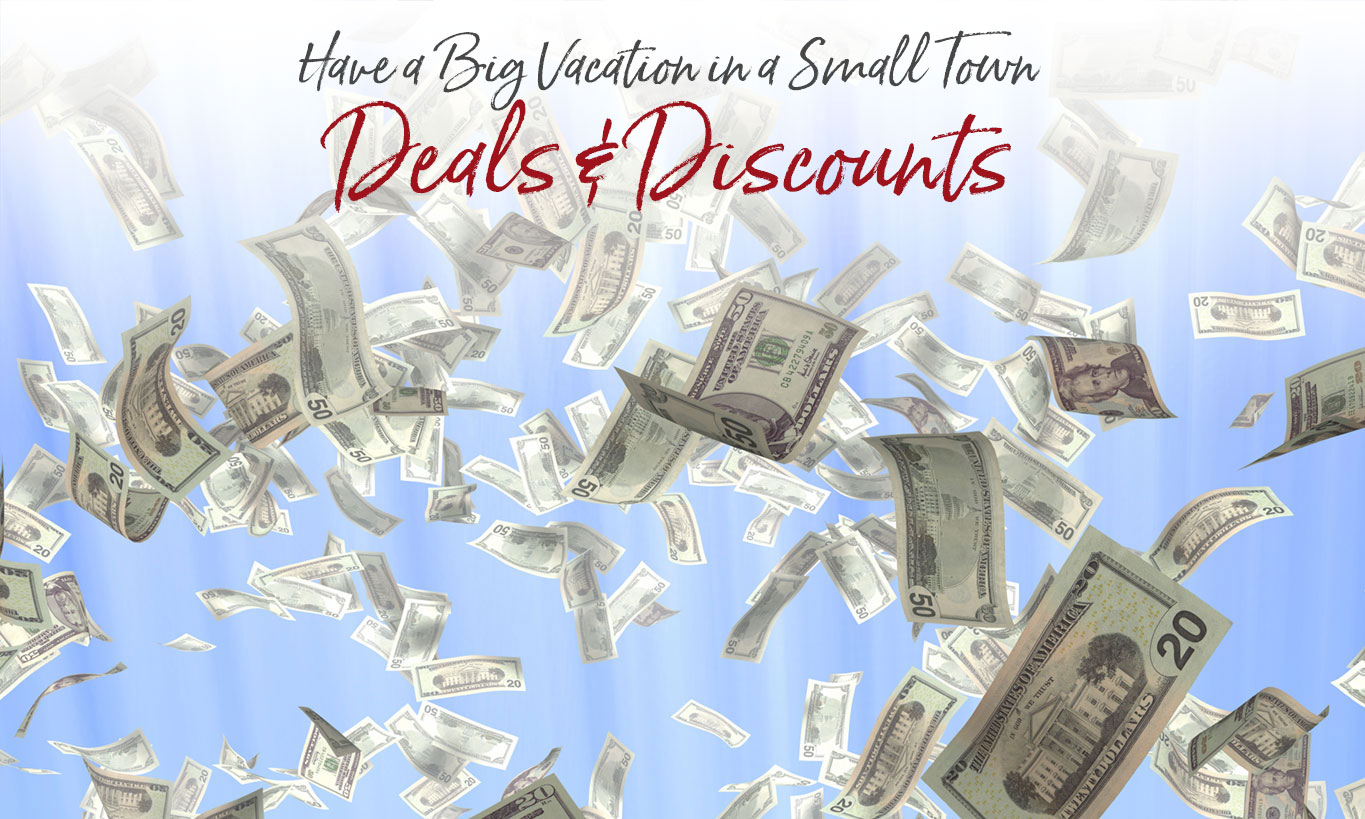 Make Your Travel Dollars Go Further With These Savings From Bryson City Area Businesses
The special offers and discounts listed here are posted by each individual business and are subject to change, limitations or expiration.
Before purchasing, always confirm that the special is still in effect.
Simonds Cleaners
1325 Main Street Bryson City 28713
CALL EMAIL Website
Happy Fathers Day! Bring in 3 shirts – get one cleaned free. Bring in 3 pants – get one cleaned free. Bring in 3 suits – get one cleaned free and 2 neck ties cleaned free. Bring in 3 dresses – get one cleaned free. Wash & fold or press laundry services. Go have some fun. We got this! So you can literally take a load off.
Hidden Creek Cabins
264-4 Highway 19 South
Bryson City, NC, 28713
CALL EMAIL Website
25% OFF Spring and Summer Sale (April thru September). We have several cabins open with hot tubs, creeks, fireplaces, campfire pits and beautiful views of the Smoky Mountains. Just minutes to Cherokee and Bryson City. Not valid on Holidays. Call today to reserve and receive your discount. 3 night minimum stay for discount to apply.
Carolina Bound Adventures
35 Slope Street
Bryson City, NC 28713
CALL EMAIL Website
Enjoy the best of Western North Carolina: Waterfalls and Breweries! On this Tour, we go to 4 Waterfalls and 5 Breweries. Moderate hiking involved and a pint per person is included at each Brewery. Your "Brew-bur Driver" will pick you up and drop you off at your Bryson City stay location. Enter code "Save10" at checkout to save $10 on our Waterfalls and Breweries Tour!
Bryson City - Swain County
Chamber of Commerce
210 Main Street
P.O. Box 509
Bryson City, NC 28713
Karen Proctor Wilmot
Executive Director
800-867-9246 toll-free
828-488-3681 local
828-488-6858 fax
Free 2019 Travel Guide to the Smokies — Includes the Official 2019 All Aboard for the Great Smoky Mountains Railroad.