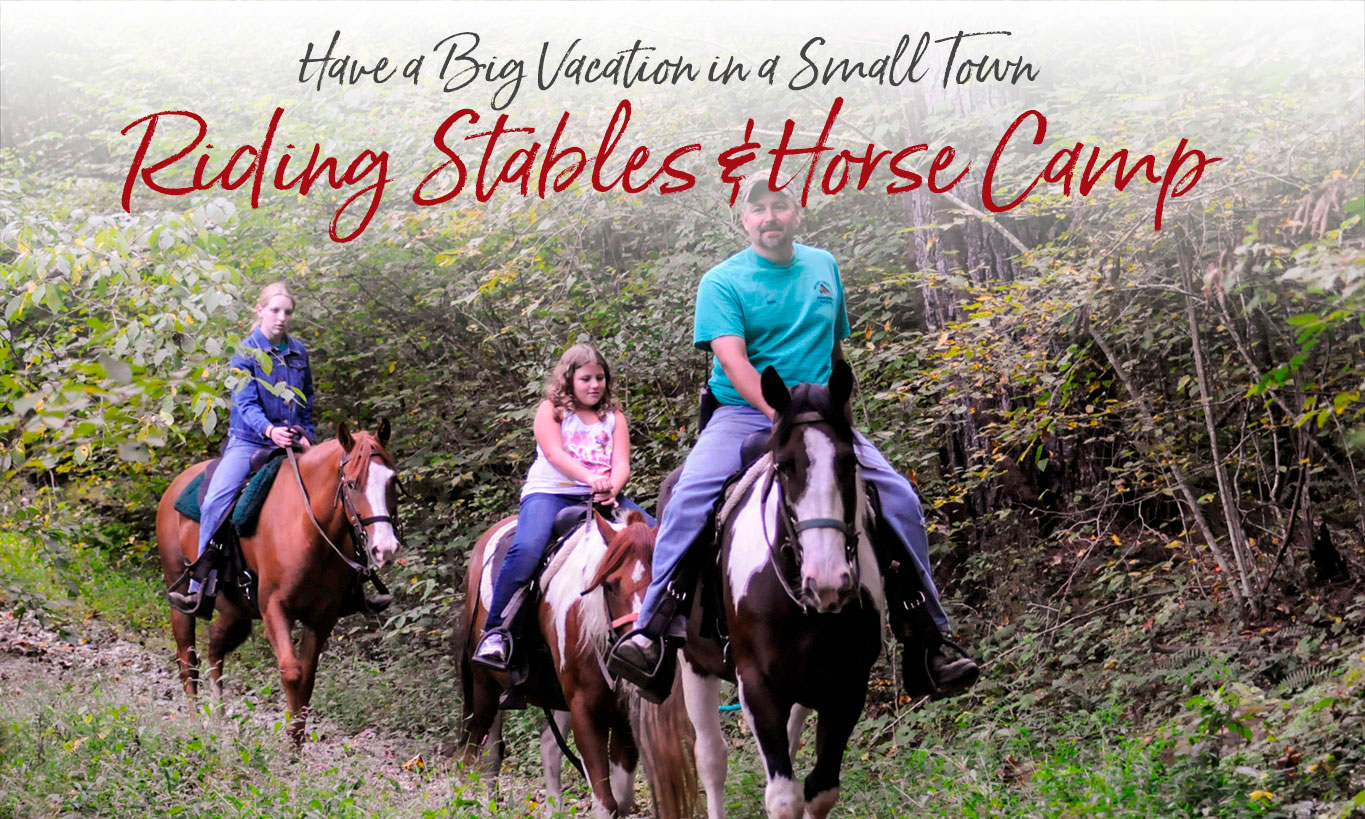 Horseback Riding in the North Carolina Smokies
A great way to enjoy the rugged beauty of the Smoky Mountains is on horseback. Several stables offer guided horse rides in the Great Smoky Mountains National Park and Nantahala National Forest. Horseback treks are generally one to four hours, but may also be overnight camping trips.
New: Parking Tags are required to park in the Great Smoky Mountains National Park, even if you are parked at a stable inside the Park. Tags can be purchased online or on-site. $5/day, $15/week or $40/year. Parking Info
For Horse Owners
If you like traveling with your own horses, the Great Smokies National Park and the Nantahala National Forest offer excellent horseback riding trails.
About 550 miles of the 800 miles of National Park trails are open to horses. Download a trail map, which also has regulations for horse use of the Park. GSMNP – 865-436-1231.
The Tsali Trails in the Nantahala National Forest near Bryson City are multi-use trails. Call ahead to the Nantahala National Forest District office to verify the current schedule for horseback riding – 828-524-6441.