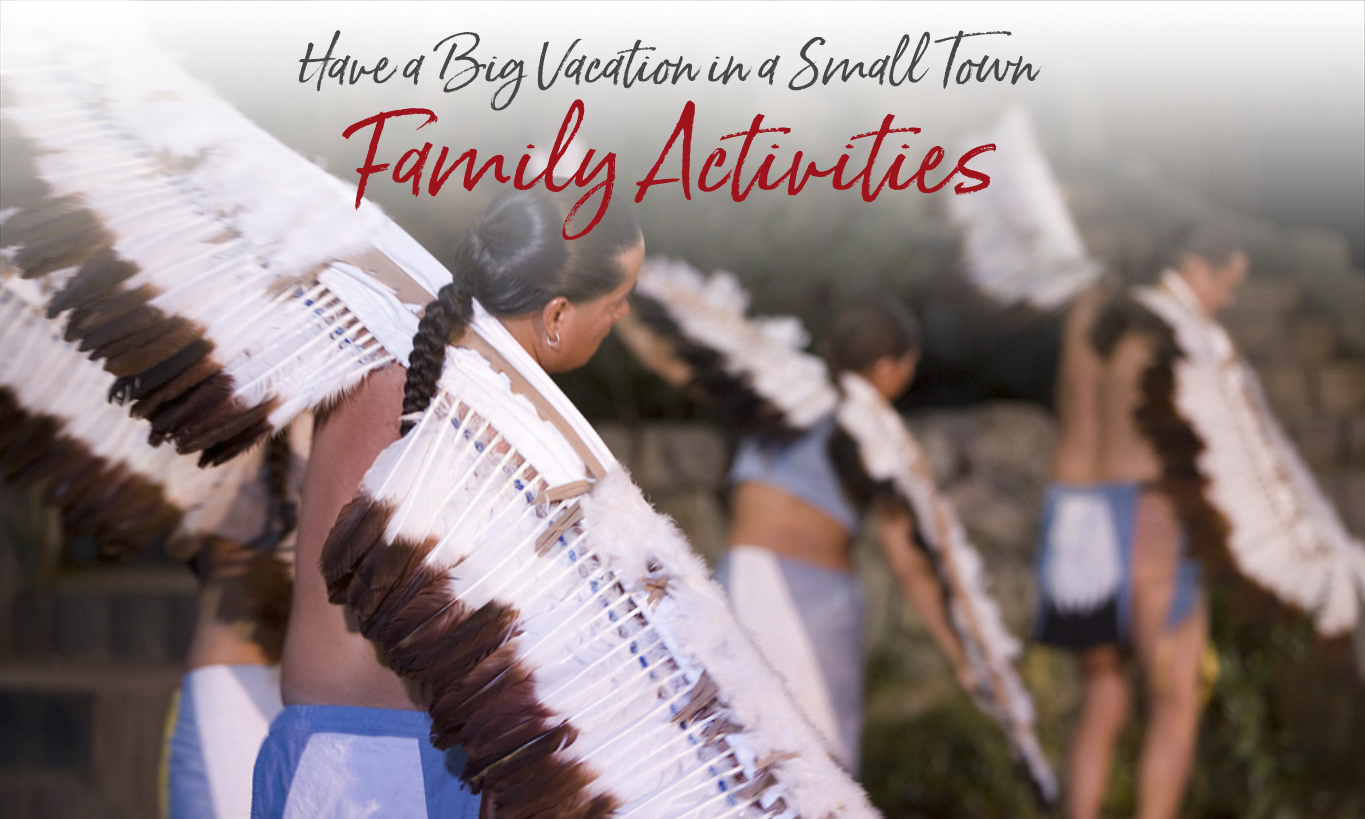 Bring the Whole Family to the Mountains for Plenty of Wholesome Fun
Pack the car, grab the kids and head for the mountains! Not only do we have lots of great outdoor activities, but we have several fun parks, the Heritage Museum, the Indian Village, the Outdoor Drama "Unto These Hills," the Museum of the Cherokee Indian, and train excursions on the Great Smoky Mountains Railroad. Wholesome fun for all ages.
In our blog: Five Awesome Adventures You Can Only Have In Bryson City
Rainy day? There's still plenty to do in the Smokies. Check out 16 rainy day activities.
Want to bring the family dog? click here for dog-friendly activities
Contact Name:
Suzette Engelke
Address:
32 Haywood Dr.
Bryson City
NC
28713
Foggy Moon Photography is full service location and travel photography team dedicated to bringing you your best photos ever! This husband and wife duo specializes in weddings, family, and lifestyle sessions. Every shoot is shot raw and every image is meticulously edited, giving you photos worthy of the occasion. All image printing is done by Canon Professional printers for the best color and resolution available. Professional affiliations include: active members of Professional Photographers of America (PPA) since 2014 and Scott Kelby Photography KelbyOne.
Contact Name:
Toby Allman
Address:
134 Main St.
Bryson City
NC
28713
The Smoky Mountain Community Theatre has been the home of local, amateur, dramatic productions in Bryson City since 1989. Make plans now to enjoy one of our multiple productions throughout the year. Tickets are sold at the box office and online.
Contact Name:
Afton Roberts
Address:
2300 Governors Islands Rd.
Bryson City
NC
28713
A family-owned and operated farm for more than thirty years, that specializes in sustainably grown appalachian fruits and vegetables. Our farm is located on an oasis surrounded by the Tuckaseegee River, bring your family and let our farm be yours.
Address:
51 Cowee School Dr.
Franklin
NC
28734
Jim and Sandy have been collecting toys for over years. The collection consists of a large selection of Studebaker cars, trucks, and military equipment. Sandy's collection of construction equipment numbers about 200 or so pieces. There is a sizable collection of other toys, dolls, and doll accessories, pedal cars and ride on toys such the red horse.
Address:
100 Greenlee Street
Bryson City
NC
28713
The museum boasts a collection of 7,000 Lionel engines, cars and accessories, impressive operating layout and children's activity center. Admission is free with your train ticket; otherwise adults $9; 12 and under $5; under 2 free. Open daily (seasonal hours will change). Not open Christmas Day, Thanksgiving Day or New Year's Eve.
Take a virtual tour
Address:
140 Frye Street
Bryson City
NC
28713
We bring the history of the Southern Appalachians to life through the art of storytelling and the making of crafts.
Contact Name:
Mark Van Osdal
Address:
35 Slope Street
Bryson City
NC
28713
Carolina Bound Adventures offers multiple family friendly adventures like guided hiking, beginner mountain biking, guided backpacking and camping, (We've got all of the gear!) and Kids Adventures.  Save time making reservations and do it all at one website!  Our adventure planning and reservation concierge service consolidates your vacation research and planning in one place.  Visit our website, choose your desired adventures and we'll make the reservations plus set up your itinerary!
Address:
Hwy 441
Cherokee
NC
28719
Choose from a wide variety of bags and buckets; all equipment is furnished for free. All gem mining and gold panning troughs are covered and offer seating. Bring your gems to the assay office for identification and then utilize the lapidary and jeweler for polishing and setting. And don't forget to visit the gem, gift, and rock shop before you go. Open year round.
Address:
1024 Georgia Rd.
Franklin
NC
28734
A 56,000-square-foot family entertainment center featuring a trampoline jump center, 100+ arcade games, indoor mini golf, the area's largest go cart track, bumper cars, laser tag, pizza factory & grill, large indoor playground and more! Private rooms available for parties.
Address:
1040 West Deep Creek Rd.
Bryson City
NC
28713
Conveniently located at Deep Creek Tube Center & Campground in Bryson City; open April through October. Different size bags of gem dirt for sale at the campground store. Covered flume allows you to mine rain or shine. Who knows what you might find!
Address:
564 Tsali Blvd (HWY 441)
Cherokee
NC
28719
CHA presents the Oconaluftee Indian Village & the outdoor drama Unto These Hills (2020 season cancelled). Visit the recreated 1750s-era Cherokee Village. Regular tours by Cherokee guides present history, crafts, early homes and demonstrations of beadwork, pottery, blowguns, and much more in a beautiful forest setting. Reopening in 2021, Mid-May through October. Unto These Hills tells the history of the Cherokee people from about 1540 through their forced removal from this area in the late 1830s. June-August; check the website for exact dates. General admission seating.
Nantahala Outdoor Center's main campus is located at the intersection of the Appalachian Trail and the Nantahala River, just outside Great Smoky Mountains National Park. A mecca for outdoor enthusiasts since 1972, NOC's 500-acre adventure campus boasts plenty of excitement to keep your entire group happy and active, whether you spend the day or a week! Whitewater raft, zipline, mountain bike and hike, and explore Lake Fontana in a rental kayak or SUP. In between adventures, check out NOC's two riverfront restaurants, onsite shopping, and spend the night in a cozy trailside cabin!
Address:
210 Main St.
Bryson City
NC
28713
The Fly Fishing Museum is open with capacity limits and masks required.
Through exhibits and videos you'll learn about fly fishing legends, the evolution of rods and reels, basic knots, fly-tying, types of gear, types of game fish, regional fishing waters, and the history of fly fishing in the Southeast. Admission is free. Donations welcome. Free parking around the museum. Open Tuesday - Friday, 9 am - 5 pm; and Saturday, 10 am - 4 pm.
Take a virtual tour
Contact Name:
Linda Torres
Address:
571 Wolftown Rd.
Cherokee
NC
28719
Located 3 miles east of Cherokee on US 19. See Santa and his elves, browse through gift shops and exhibits, and visit the domestic and exotic animals in the zoo. Santa's Land also features rides, picnic facilities, and multiple restaurants. Open daily 9 am to 5 pm from March 31st through October 31st.
Contact Name:
Frankie Reynolds
Address:
1028 Georgia Rd.
Franklin
NC
28734
Located in Franklin, NC, this 1,500 seat state-of-the-art facility presents the finest in performing arts to the surrounding region. Performances include passion plays, musical productions, professional drama troupes, dance and choral festivals, recitals, and various genres including country, bluegrass, gospel, pop, contemporary Christian and more.
Address:
2 Everett Street
Bryson City
NC
28713
The Museum is open with capacity limits and masks required.
Located in the 1908 historic courthouse in downtown Bryson City, the museum tells the story of Swain County and its people. Through photos, exhibits and video you will learn about the life of early settlers; and how the creation of the Great Smoky Mountains National Park and Fontana Dam rewrote the landscape and changed lives. You will enjoy seeing the restored log cabin porch, the 1887 church organ and one-room schoolhouse desks, and children's activity area among other items. The museum is open daily, except for Thanksgiving Day and Christmas Day.  April thru December: Monday thru Saturday, 9 am - 5 pm. Sunday, 10 am - 4 pm. January thru March: Monday thru Saturday, 10 am - 5 pm. Sunday, 10 am - 4 pm. Free admission. Free parking behind the courthouse.
Take a virtual tour
Contact Name:
Brenda Dills
Address:
12121 Hwy 19 W
Bryson City
NC
28713
Gemstone material comes from both the local area, and from mines all over the world. Some gems you may find include rubies, emeralds, sapphires, garnets, topaz, amethyst, rose quartz and many more!
Address:
226 Everett Street
Bryson City
NC
28713
Roundtrip passenger excursions through a remote corner of North Carolina into scenic river gorges, across valleys and through tunnels carved out of mountains. General Excursions feature the Nantahala Gorge, with specialty trains such as, The POLAR EXRESS, BBQ & Brews & Uncorked - A Wine and Rails Pairing. Purchase of a train ticket also includes admission to Smoky Mountains Train Museum, with its collection of 7,000 Lionel engines, cars and accessories, impressive operating layout and children's activity center.
Address:
117 Island Street
Bryson City
NC
28713
The Aquarium is open with capacity limits and with masks required. Hours are Fridays & Saturdays, 10 am - 4 pm. We limit  the number of people inside the Aquarium to 5 at a time, and have directional signage and other methods in place to encourage social distancing. Free admission, free parking, restrooms, fishing pier and Tuckasegee River access. The aquarium features native fish and amphibian species found in our Appalachian region. Highlights include two hellbender salamanders and a mountain stream with various trout species. A variety of fish including small and large mouth bass, blue gill, catfish and more, along with a terrarium of amphibians make this experience both educational and fun for all ages. The aquarium is part of the Fly Fishing Museum of the Southern Appalachians.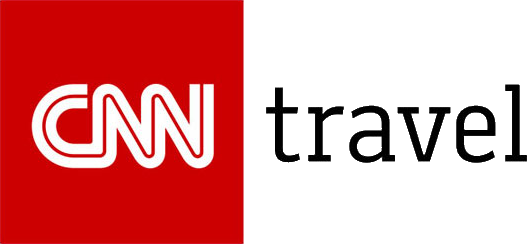 The Great Smoky Mountains have been named by Yahoo Travel as one of the Ten Best Spots for Fall Leaf Color in the USA. And how better to see the leaves than on the Great Smoky Mountain Railroad, chosen by CNN as a great fall foliage train ride.
Other media mentions about Bryson City and the Great Smoky Mountains National Park.
Bryson City - Swain County
Chamber of Commerce
210 Main Street
P.O. Box 509
Bryson City, NC 28713
Karen Proctor
Executive Director
828-488-3681
877-472-1681
Free Travel Guide to the Smokies — Includes the Official All Aboard for the Great Smoky Mountains Railroad.
Sign up for our monthly travel news