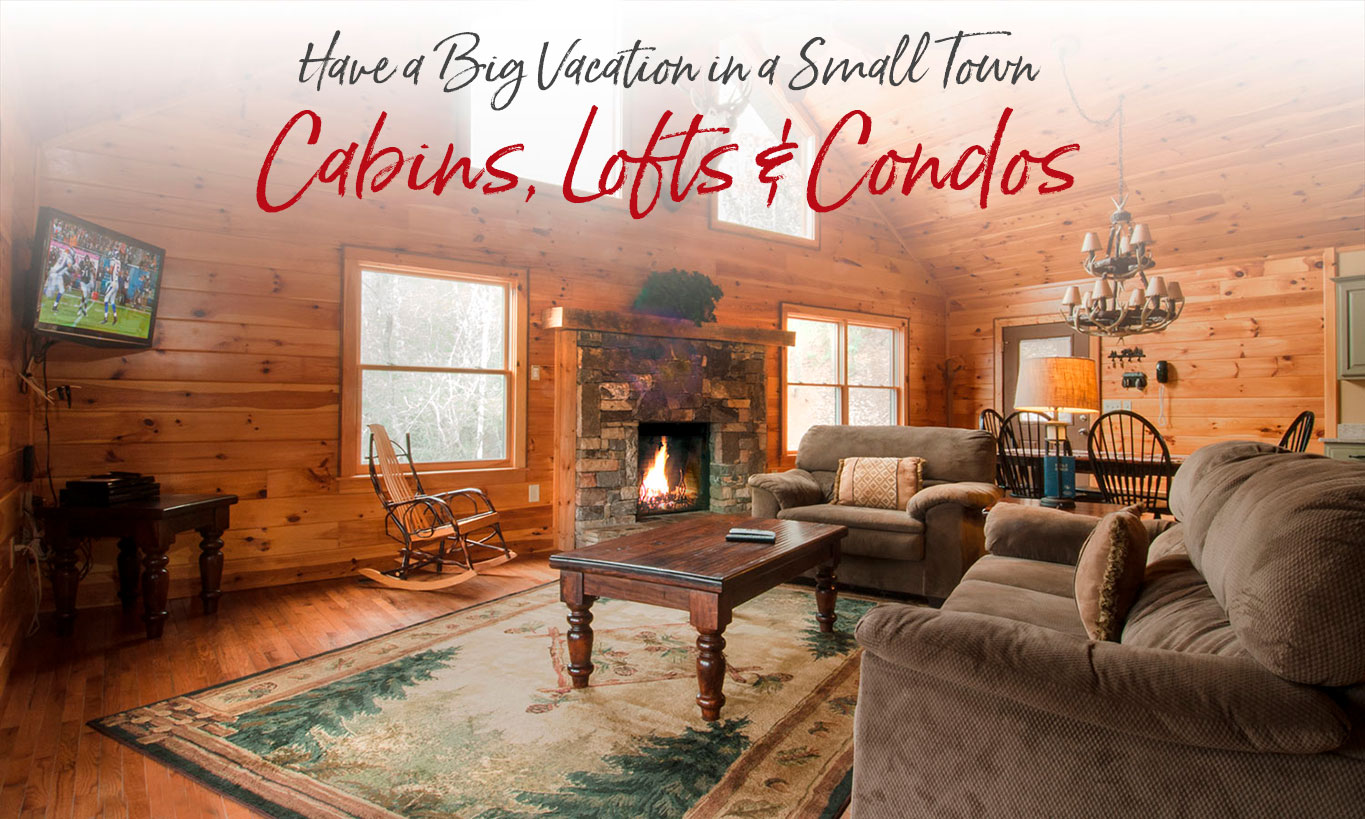 Vacation Cabin Rental Options in the Smokies
Vacation cabins, lofts and condos can be your home away from home – ideal lodging for families and small groups. And if you want to bring Fido, many are pet-friendly. Trip Advisor named Bryson City one of "15 Affordable Summer Cabin Getaways Across America." (May 2017)
This page lists individual vacation rentals by owner. In addition, many other rentals are available through the area's vacation rental agencies. If your group is larger than one cabin can accommodate, keep in mind that some owners have several cabins at the same location. Group capacity is stated in each cabin listing.
Find a Bryson City cabin for your next getaway.  Search by name and by amenities. Click on thumbnails to enlarge.
Lodging Choices from Romantic Cabins to Group Lodges
Bryson City has plenty of vacation rentals — from one-bedroom romantic hideaways to group lodges and even yurts.
You might stay in a lodge, a log cabin, an in-town loft, or a golf course condo. Some rentals are remote, some are at campgrounds, some at resorts.
You might be beside a babbling creek, in a peaceful mountain valley, on a mountain top, or in the quiet woods. You might be next door to the Great Smoky Mountains National Park or near Fontana Lake or the Nantahala River Gorge.
Some rentals are open year-round, some seasonally. Some are handicap accessible.
IN OUR BLOG…
Learn about ten out-of-the-ordinary lodging accommodations in Bryson City