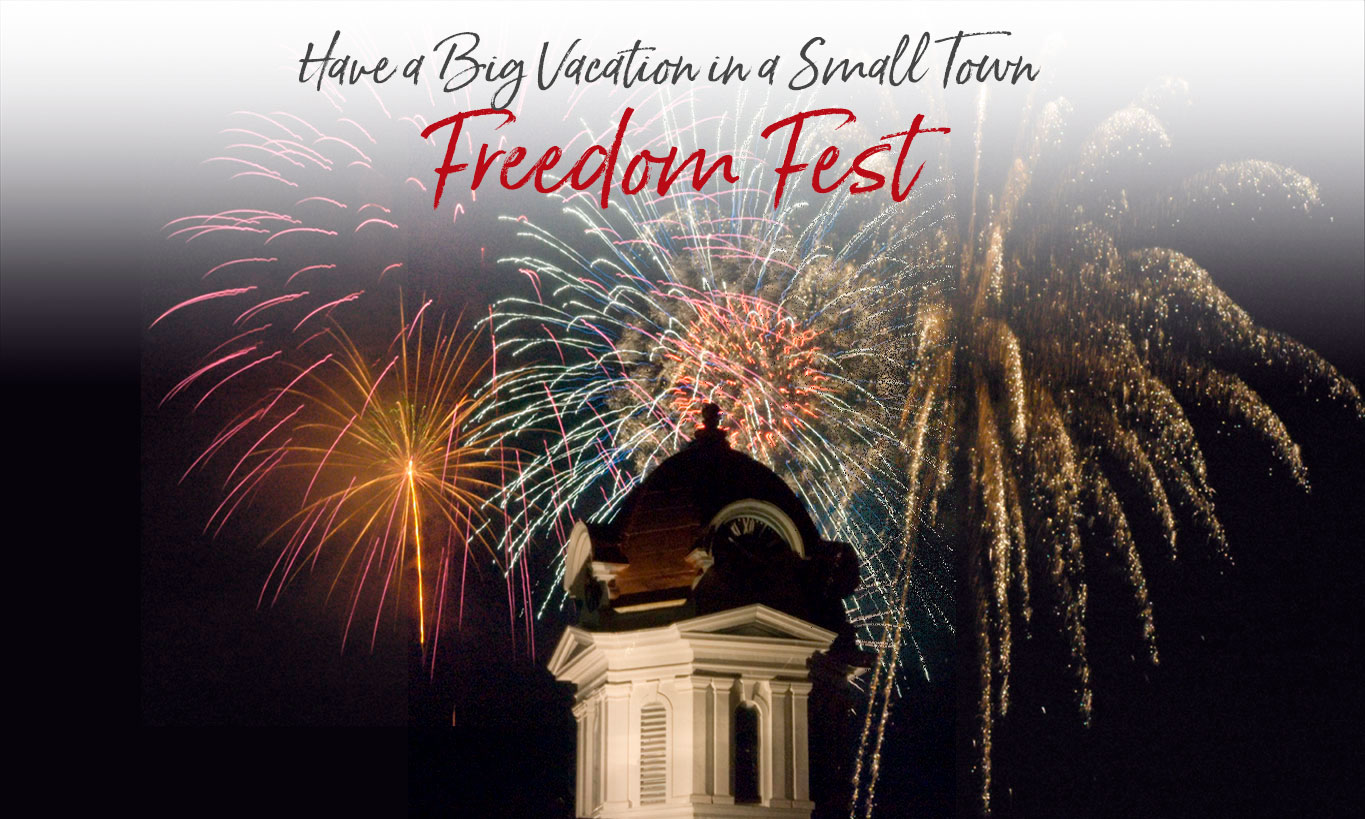 Bryson City, North Carolina's Freedom Fest – Saturday, July 3, 2021
Spend the day in Bryson City exploring our shops, galleries, and museums. Visit our restaurants or food trucks for dining indoors or on a patio, or at shady picnic tables or pavilions. And you'll find all your holiday food favorites – funnel cakes, deep fried oreos, shave ice and kettle corn, too. (picnic table map).
At 10 pm, experience the best fireworks show in the Smokies! The fireworks are shot off of Airport Hill, which overlooks the town. There are plenty of good vantage points in the area. Downtown streets will not be closed but there are good spots on sidewalks, in Railroad Square, in the large Great Smoky Mountains Railroad parking lot, and other business lots as well as several municipal lots. Map of fireworks viewing options. If questions, call 828-488-3681 or email chamber@greatsmokies.com.
North Carolina now mandates face coverings and social distancing in all public settings. We encourage viewing the fireworks from your car.