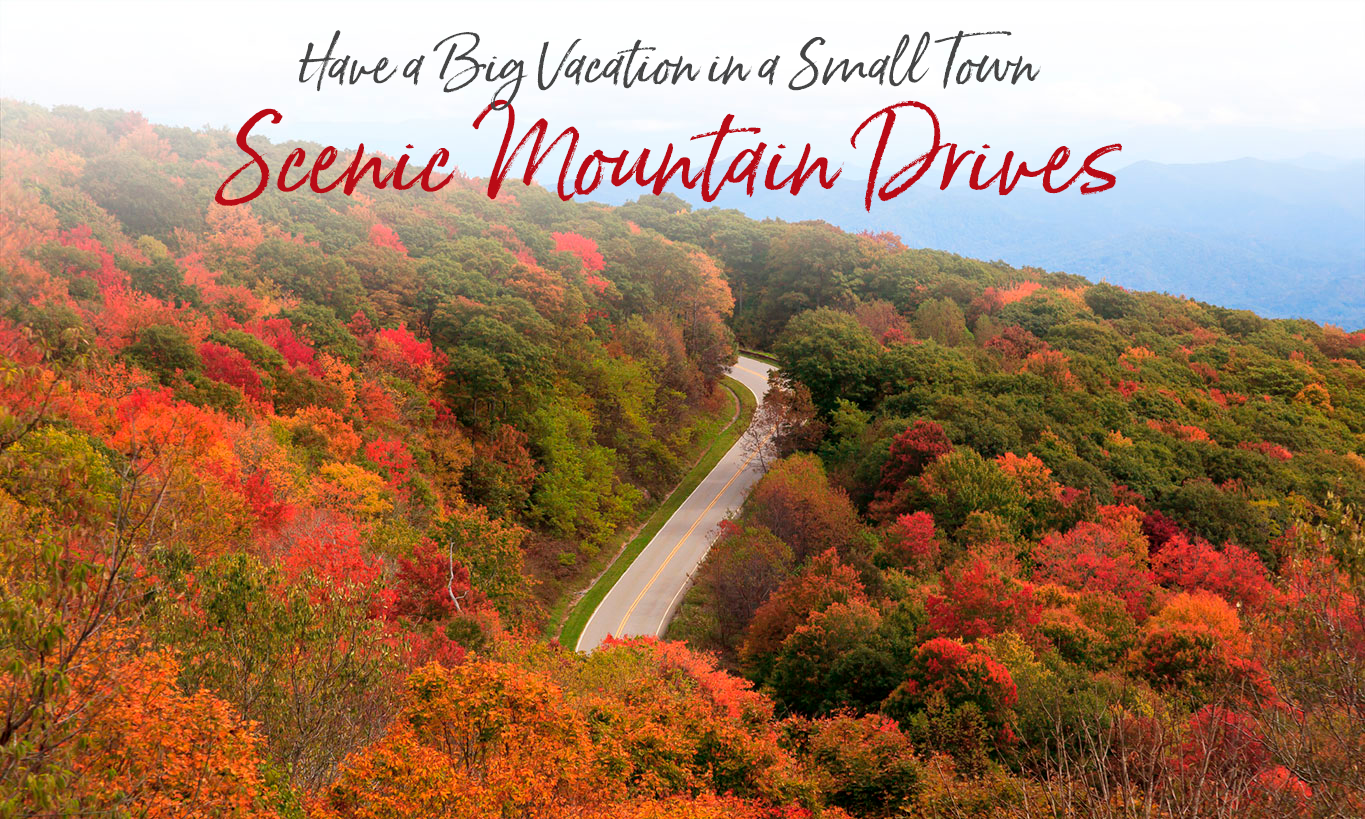 Visit Bryson City for the Best Scenic Drives in the Smoky Mountains
Make Bryson City NC your home base for a mountain vacation, and get ready to enjoy some of the most scenic roads in the country. You'll love our curvy mountain roads with endless mountain vistas, sparkling rivers and creeks, lush forests and peaceful valleys.
Our most well-known drives take you through the Great Smoky Mountains National Park and the Nantahala Gorge, to Fontana Dam, on the Blue Ridge Parkway and the Cherohala Skyway, down The Road to Nowhere, and along the infamous Dragon at Deals Gap. Yet there are plenty of side trips down country roads that take you to that perfect picnic spot or fishing hole – or just a drive for the joy of the journey.
Explore the Smokies in a rental SXS including Honda, Yamaha and Polaris brands. Luxury vehicles also available. Learn about UTV rentals
Swain County and Great Smoky Mountains National Park Road Map with Activities
Click or Tap to enlarge
Seven Scenic Side Trips From Bryson City
Click or tap below for more information.
IN OUR BLOG
With our varied elevations, you should be able to find beautiful color no matter when you visit in the fall.