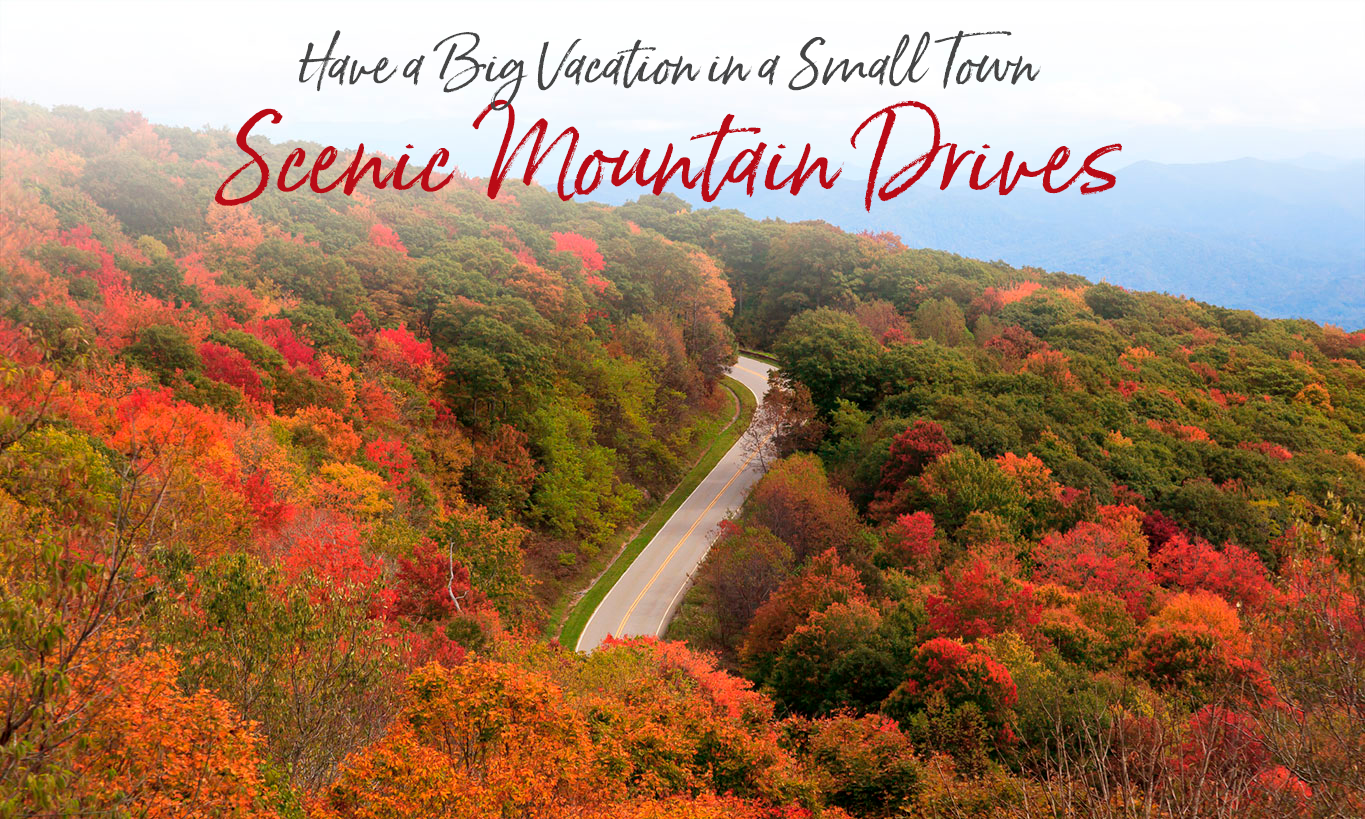 Western North Carolina is Famous for its Scenic Mountain Roads and Spectacular Views
Make Swain County your home base for a mountain vacation, and get ready to enjoy some of the most scenic roads in the country. You'll love our curvy mountain roads with endless mountain vistas, sparkling rivers and creeks, lush forests and peaceful valleys.
Our most well-known drives take you through the Great Smoky Mountains National Park and the Nantahala Gorge, to Fontana Dam, on the Blue Ridge Parkway and the Cherohala Skyway, down The Road to Nowhere, and along the infamous Dragon at Deals Gap. Yet there are plenty of side trips down country roads that take you to that perfect picnic spot or fishing hole – or just a drive for the joy of the journey.
Swain County and Great Smoky Mountains National Park Road Map with Activities
Click or Tap to enlarge
Seven Scenic Side Trips From Bryson City
Click or tap below for more information.
3 Roads in WNC Voted Tops for Motorcycles
USA Today readers have picked 3 WNC roads in the 10 best for a motorcycle trip. The Dragon at Deal's Gap was picked #4, The Blue Ridge Parkway #5, and the Cherohala Skyway was #6. July, 2014. Read more
American Motorcyclist Association also named these three among the top 15 best in America to ride. AMA members ranked The Blue Ridge Parkway # 2, US 129 The Dragon #3, and The Cherohala Skyway #7. Nearly 100 roads in the US were on the ballot. "When it comes to the best places in the country to ride motorcycles, no group of riders is more knowledgeable than AMA members," said AMA President and CEO Rob Dingman. Read more in AMA magazine – April 2011 issue.
Other media mentions about Bryson City and the Great Smoky Mountains National Park.