In pioneer times, mountain families often subsisted by carrying their garden vegetables and hand-crafted items to town to sell. Today, those traditional cottage industries are very much alive, at the Smoky Mountain Farmers & Artisans Market in downtown Bryson City.
Each Friday and Saturday, from 9 am to 2 pm, May thru October, you can meet Swain County's backyard growers and talented artisans, and probably leave with something incredibly fresh or delightfully unique for your home.
The riverside market is located at 117 Island Street on the grounds of the Appalachian Rivers Aquarium. The area is dog-friendly for leashed pets, and features a fishing pier and access to the Tuckasegee River. Enjoy live music, shady picnic tables and restrooms.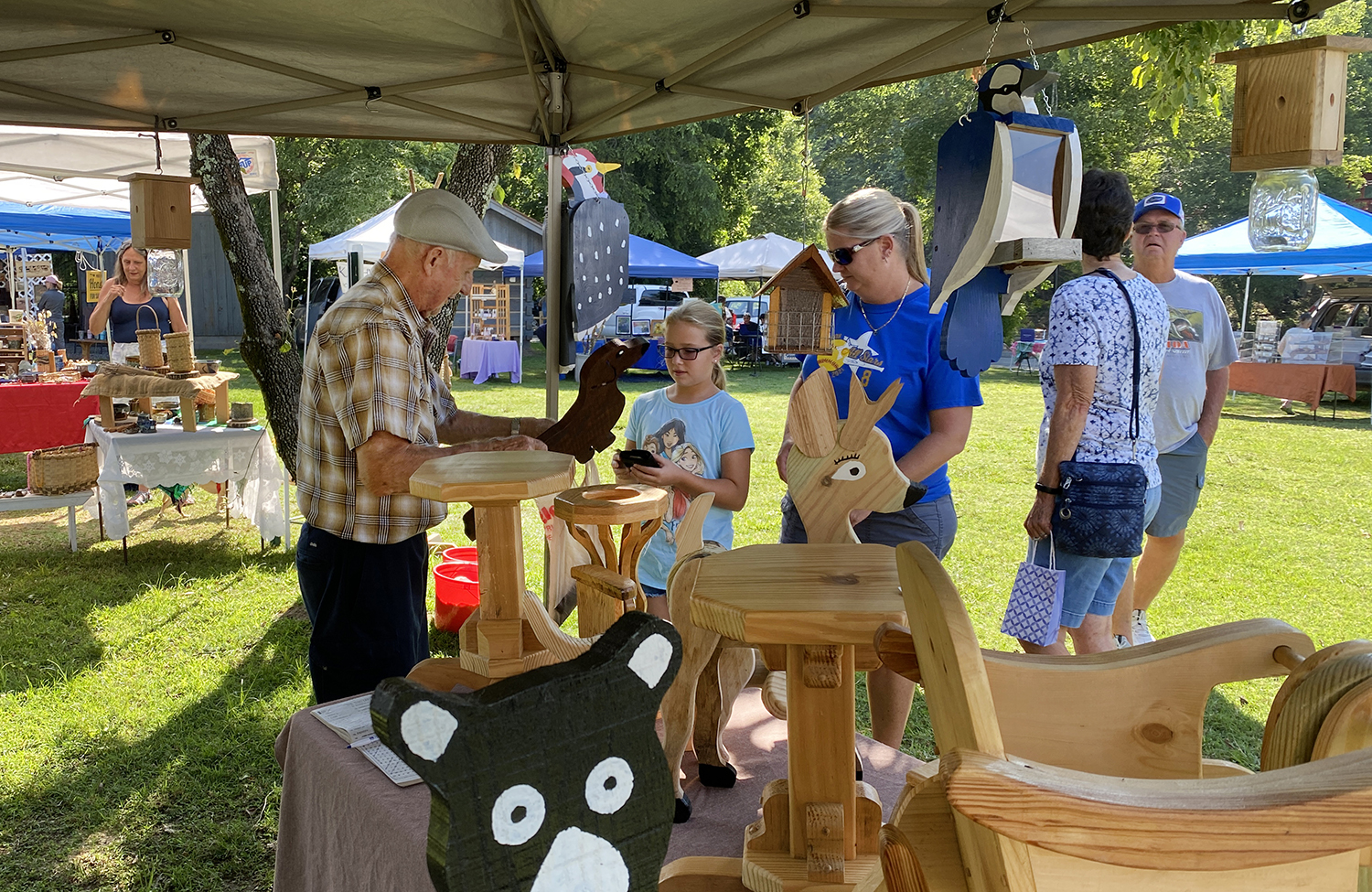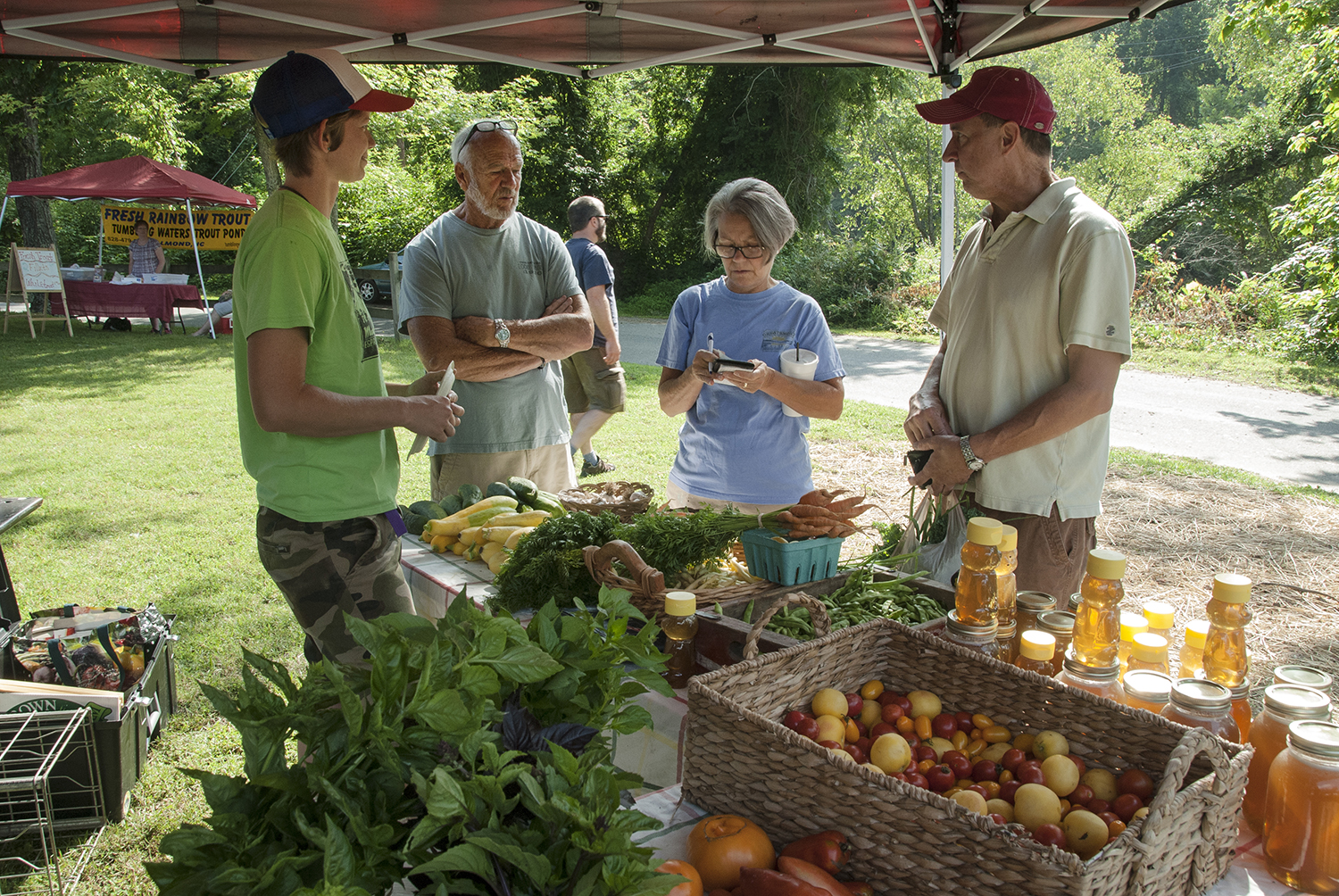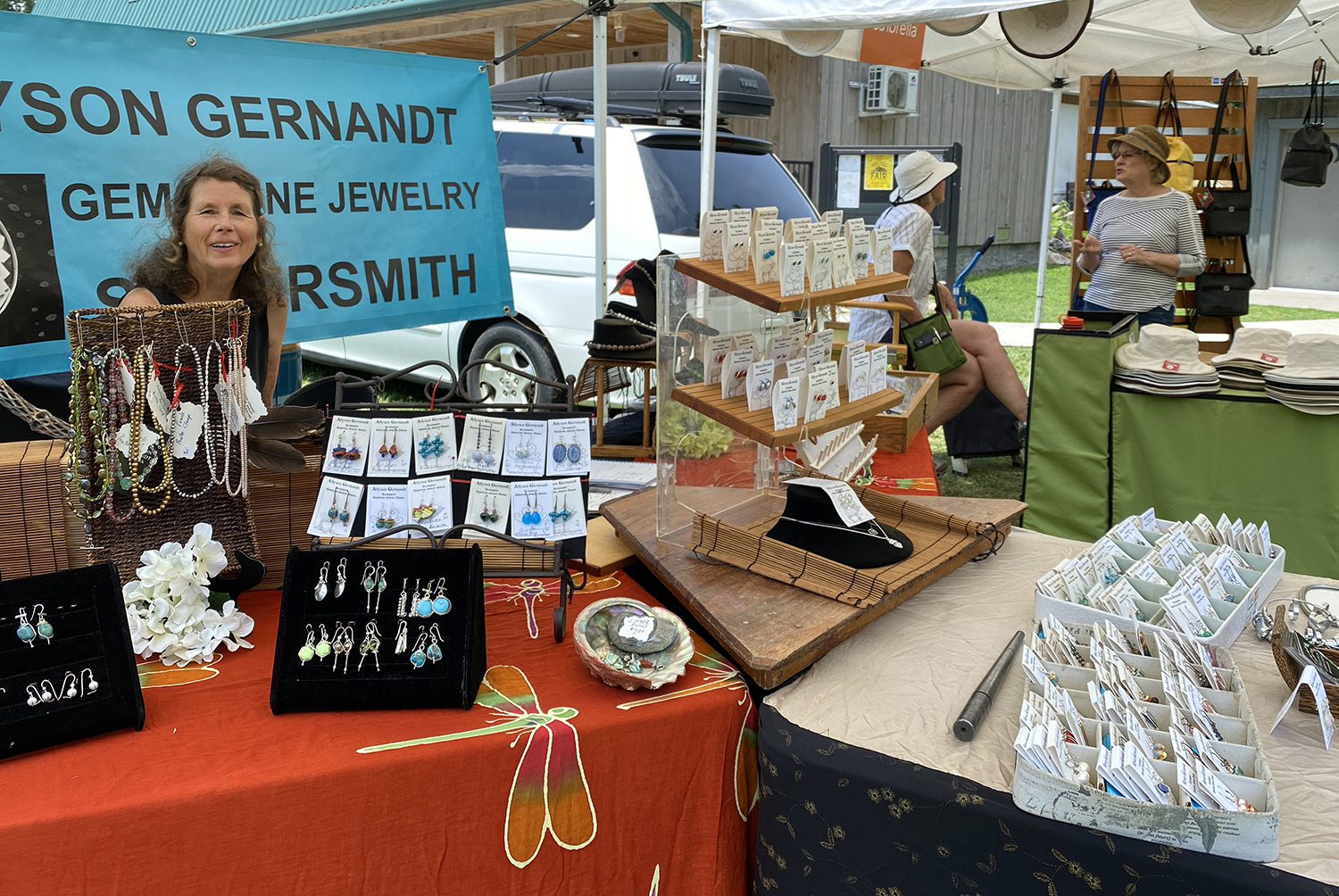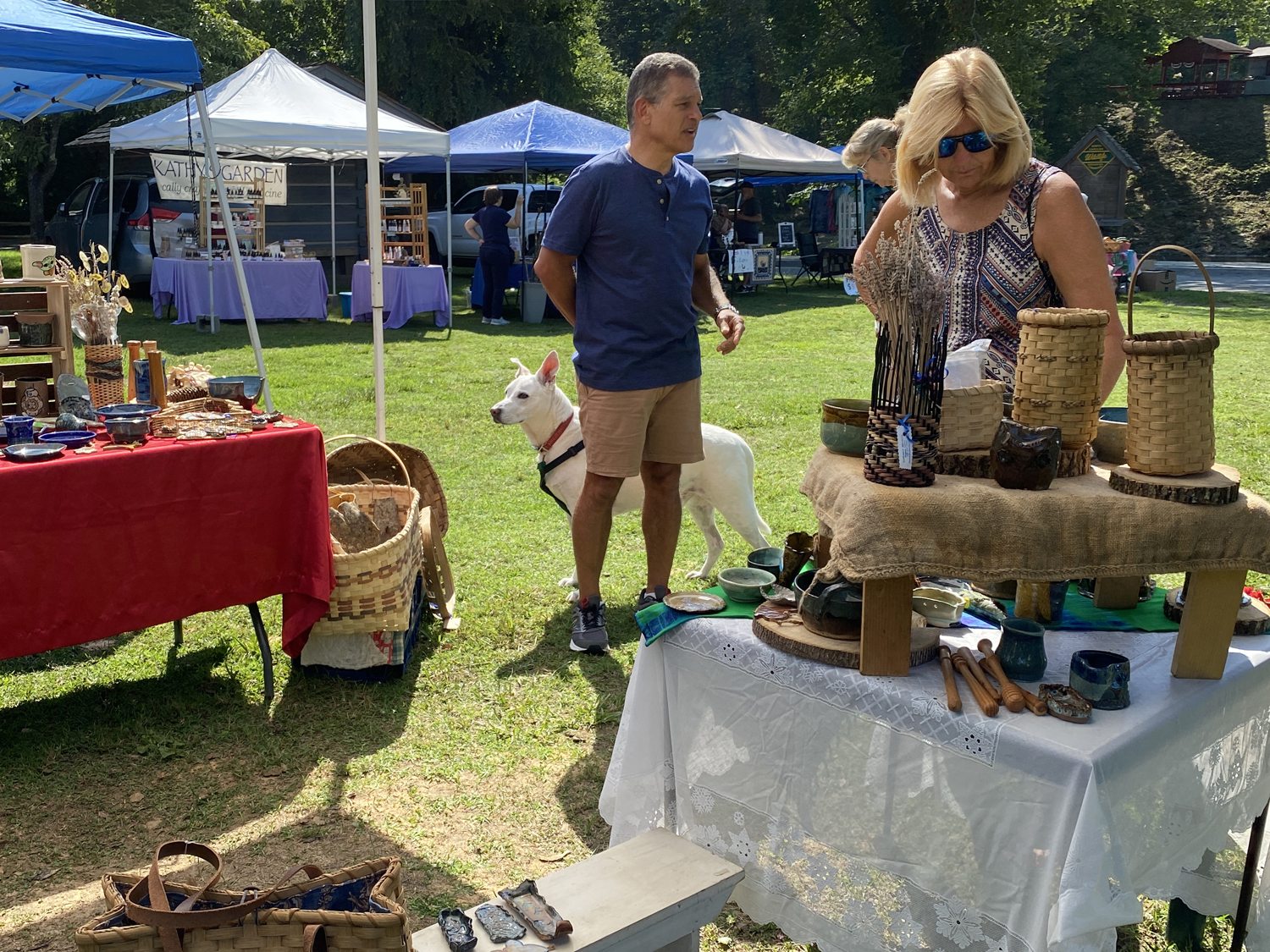 Pets – Your dog is welcome at the Farmers & Artisans Market. And if you'd like to take Fido for a longer walk, the entrance to Bryson City's Island Park is right around the corner.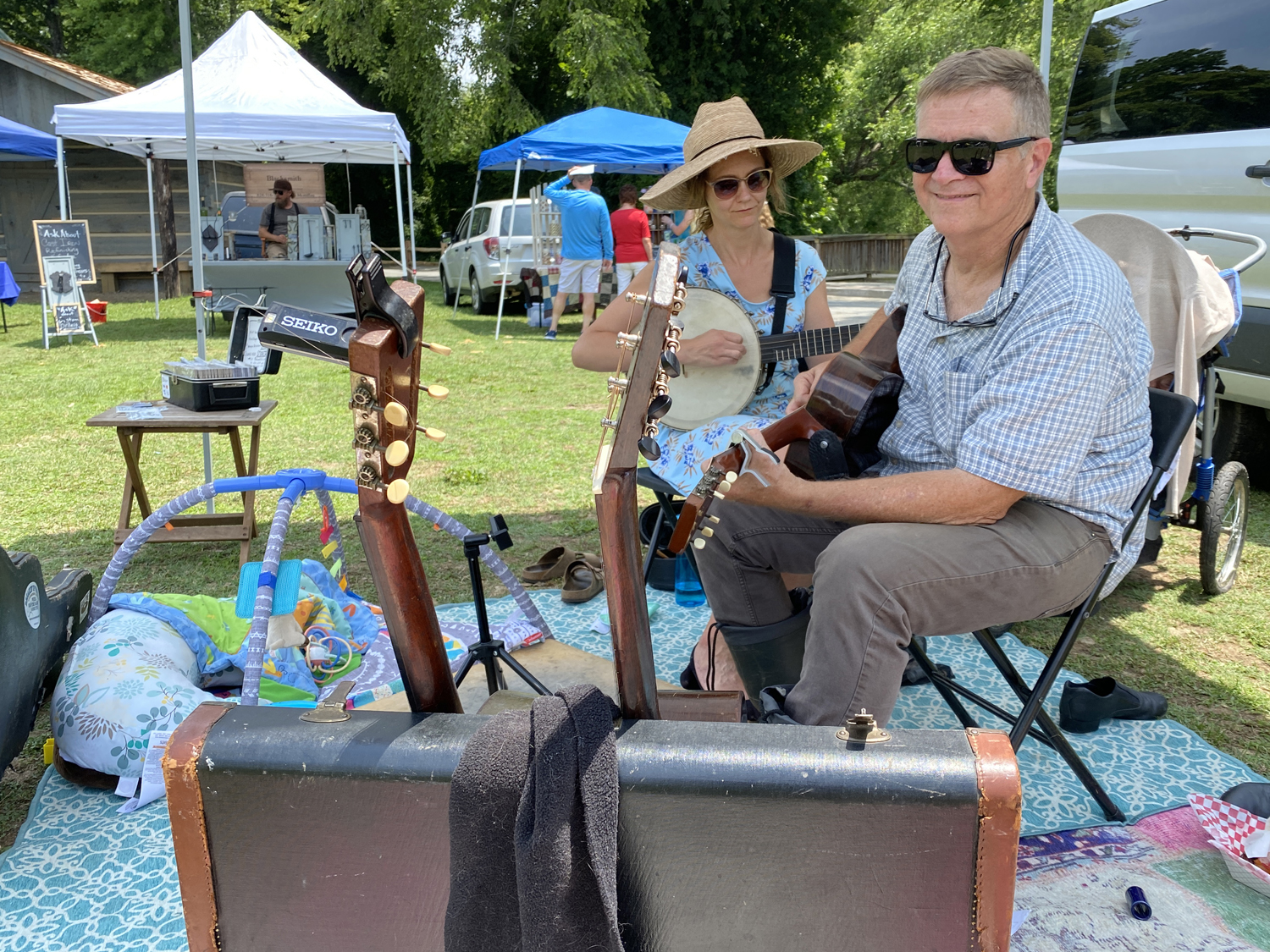 Music – Frank and Allie Lee are a vocal-driven old time duo. With nylon string fretless banjo, guitar, slide guitar, and steel string banjo, fiddle, harmonica, and harmony vocals, they give a wide variety of heirloom songs and tunes new life.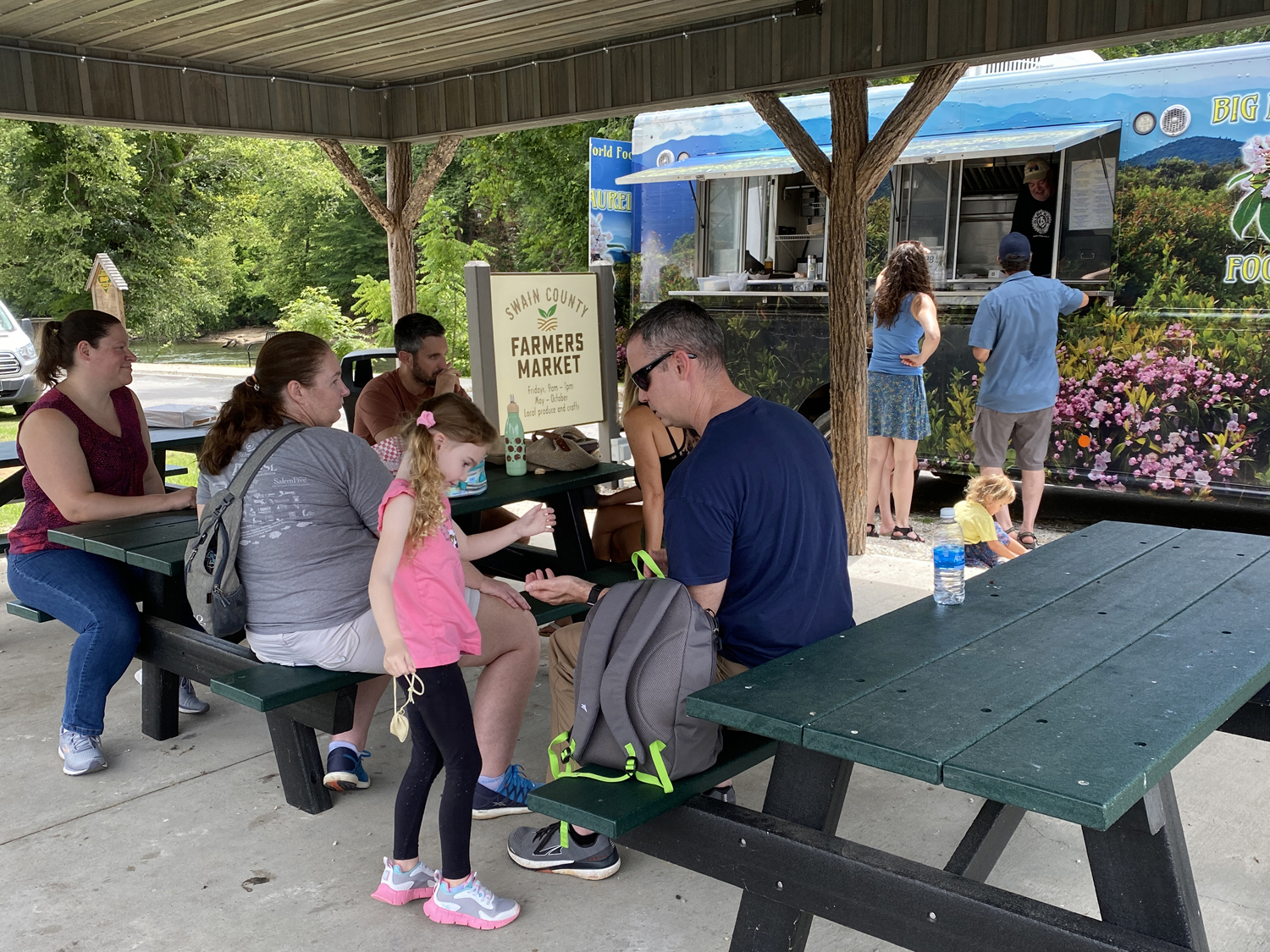 Food – Lunch is available from a rotating group of food trucks, such as Big Laurel Foods, shown here.
Subscribe to Stories From The Smokies
Every few weeks, you'll receive an email previewing our latest blog post and a link to the online story. We hope you'll enjoy our stories, but you can unsubscribe at any time.