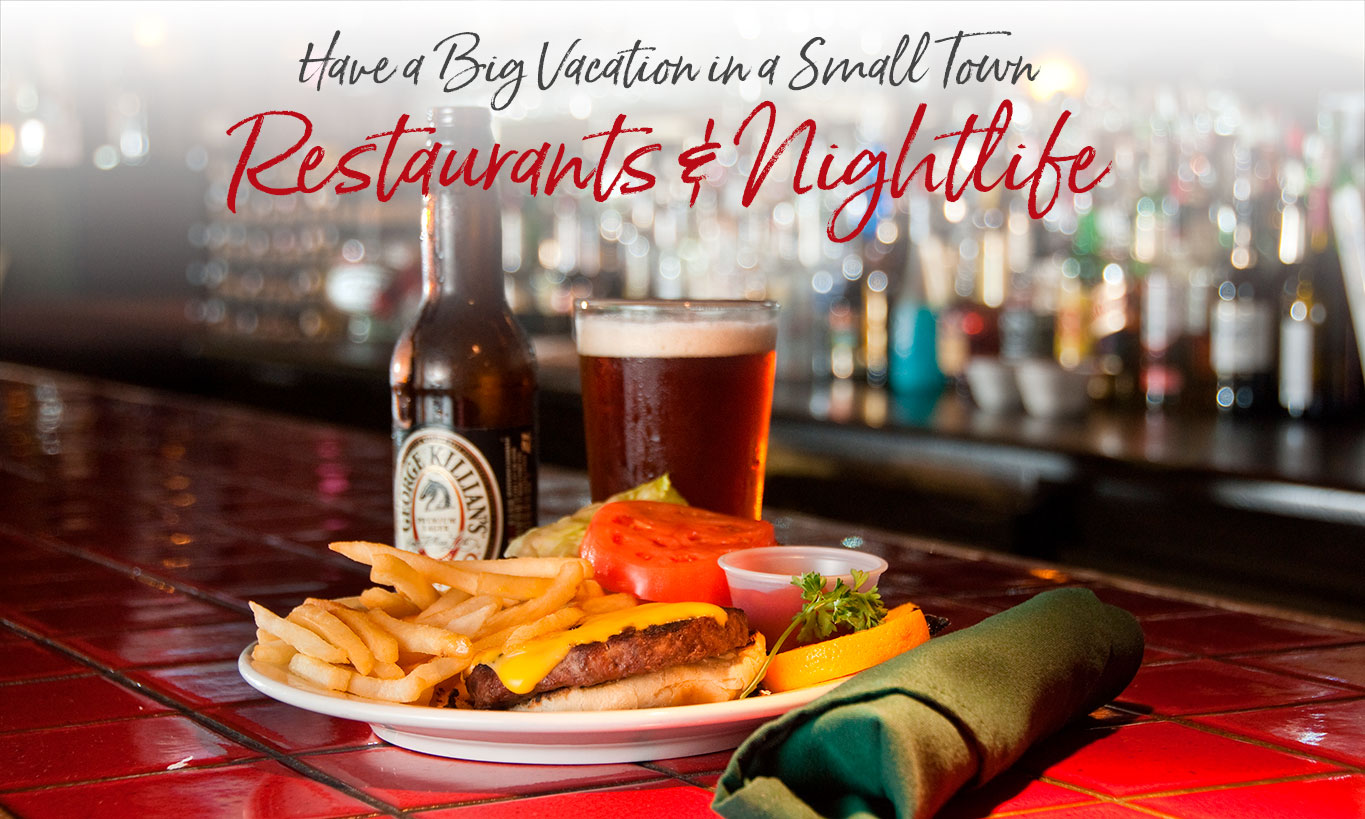 Bryson City's Area Restaurants Offer Something for Every Taste
For a small town, Bryson City has quite a variety of restaurant choices — from southern home cooking, hickory-smoked barbecue, piled-high deli sandwiches, and juicy hamburgers — to gourmet meals, farm-to-table offerings, ethnic foods like Italian or Mexican.
There are Nantahala Gorge restaurants where you can watch whitewater rafting riverside, or have a quick lunch before spending an afternoon on the water.
You'll find Bryson City restaurants that serve family style, buffet-style, or in an intimate and romantic setting. You can dine indoors by candlelight or at a sidewalk cafe, or just pop into one of our fast food restaurants. We've even got an old-fashioned family run drive-in.
Look for the

for pet friendly outside seating.
Click on thumbnails in listings to enlarge. Printable Smoky Mountains Dining Guide (pdf).
Contact Name:
Colleen Sims
Address:
64 Front St.
Dillsboro
NC
28725
Escape for a moment from the busy pace of life on our beautiful patio or carefully designed dining room, as you savor our delicious steaks and other grilled entrees. Whether it's a casual business meeting, a first date, a romantic evening, or a family celebration, at Boots Steakhouse we'll welcome you with a big smile, a great meal, and impeccable service.
Area Beverage Policies
Restaurants
The town of Bryson City permits the sale of alcoholic beverages within the city limits; and a number of Bryson City restaurants offer beer, wine and mixed drinks.
Outside of the city limits, only certain qualifying resort properties are permitted to serve alcohol by the drink as well as beer and wine. Restaurants at the Nantahala Outdoor Center are permitted to serve only beer and wine.
In Cherokee, beer, wine and mixed drinks are served only in the Harrah's Casino & Hotel restaurants and on the Casino floor. The remainder of the Cherokee Indian Reservation is dry.
Because of differing policies, restaurant patrons are advised to check with the restaurant ahead of time.
Bottle Sales
In Bryson City, liquors are sold at the ABC Store at 254 Veterans Boulevard (next to Arby's) (9 to 9, Monday through Saturday). 828-488-6682.
Beer, wine and mixers are sold only at grocery stores, convenience stores and package stores within the city limits. Hours vary from store to store, but are allowed to be from 6 am to midnight, except on Sunday, when sales are permitted from 10 am – 2 am. The Wesser General Store in the Nantahala Gorge sells beer and wine (open seasonally).
Bryson City - Swain County
Chamber of Commerce
210 Main Street
P.O. Box 509
Bryson City, NC 28713
Karen Proctor
Executive Director
828-488-3681
877-472-1681
Free 2019 Travel Guide to the Smokies — Includes the Official 2019 All Aboard for the Great Smoky Mountains Railroad.