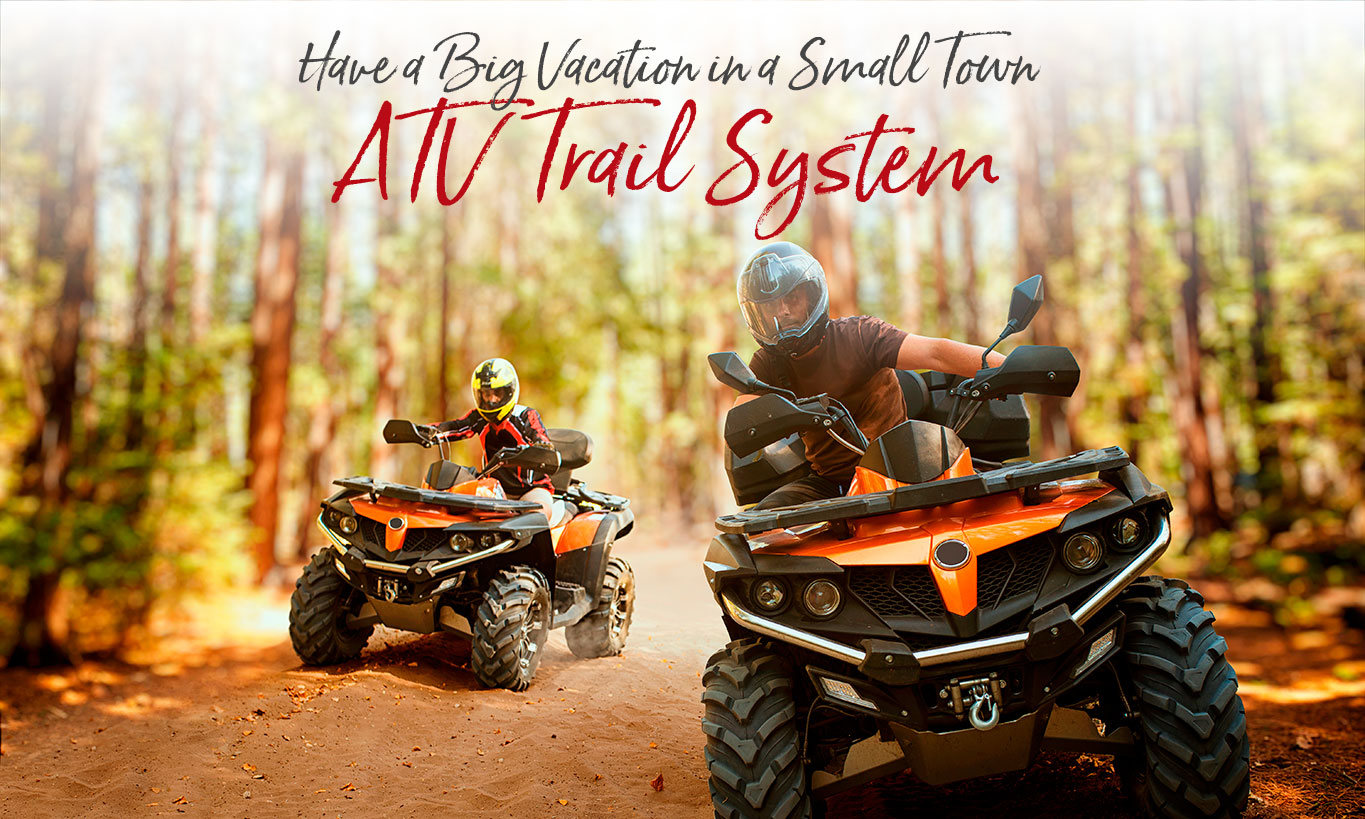 Hit the Off-Road Trail in the Smokies
With much of the North Carolina Smokies protected by the National Park Service and the National Forest Service, there are very few opportunities for the off-road vehicle enthusiast to enjoy a true mountain ATV experience.
However the area's one Off-highway Vehicle (OHV) trail is a good one — the Wayehutta ( (pronounced Worry-Hut) OHV Trail System near Western Carolina University.
For more information contact:
Smoky Mountain ORV Club
828-586-5679
Nantahala National Forest
Nantahala Ranger District
90 Sloan Road
Franklin NC 28734
828-524-6441
28-mile ATV Loop Trail System
Managed by the Smoky Mountain ORV Club and the US Forest Service, Wayehutta is a 28-mile loop trail system using old logging roads and rail beds. The trails are in the Roy Taylor Forest near Cullowhee, about a half-hour from downtown Bryson City.
Ranging from 2,500 to 4,500 feet in elevation, the forested rails range from easy to most difficult. This is a family-oriented trail system including a trail for beginners and youngsters. The trail twists and turns up trails and past a scenic waterfall to the top of a mountain, crossing rocks, bridges and mounds of dirt. You can make it a leisurely ride or pick up the pace for a total workout. Some sections are very rocky and challenging.
More information including where to purchase day & seasonal passes. (no location on site).
Directions — From Sylva, take US 107 South about three miles. Turn left on SR 1002 (Old Cullowhee Road), continue 3 miles to SR 1731 (Wayehutta Road), turn left. Travel 3.5 miles (pavement ends), continue .5 miles. SR 1731 joins Forest Service Road 4650 and continues approximately 1 mile to the trailhead parking area.