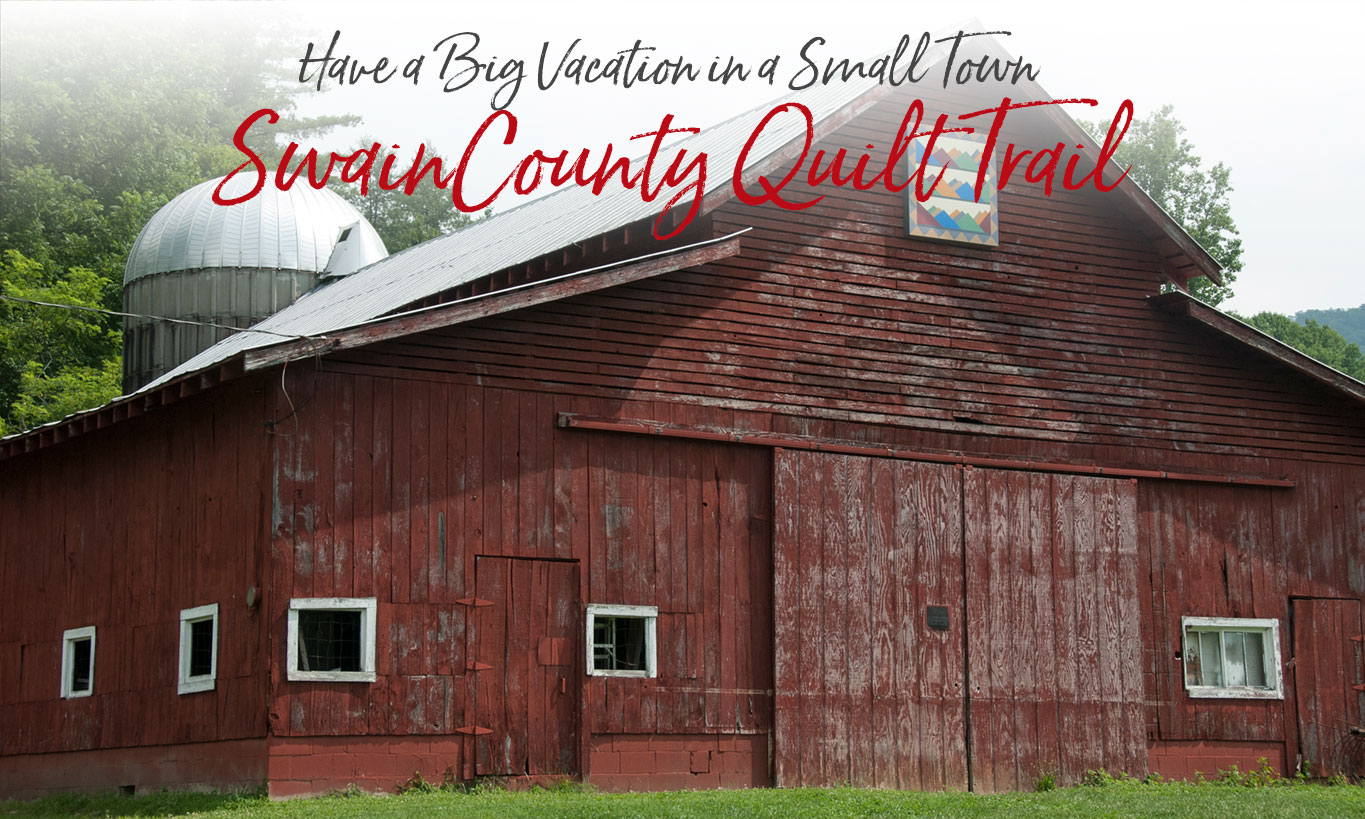 Swain County's Quilt Trail Showcases Our Mountain Heritage
Quilt Trails got their start in 2001 when an Ohio women painted a block on her family barn to honor her mother, a quilter. From that first block, the idea has grown to cover 30 states and more than 2,000 quilt blocks – featured not only on barns, but public buildings, shops, homes, and now – in Bryson City – on an island.
Enjoy exploring the beautiful scenery here in Western North Carolina as you follow the Swain County Quilt Trail.
A Tour Guide to Swain County Quilt Blocks
Click or tap below for more information, photos and driving directions for each stop on our quilt trail