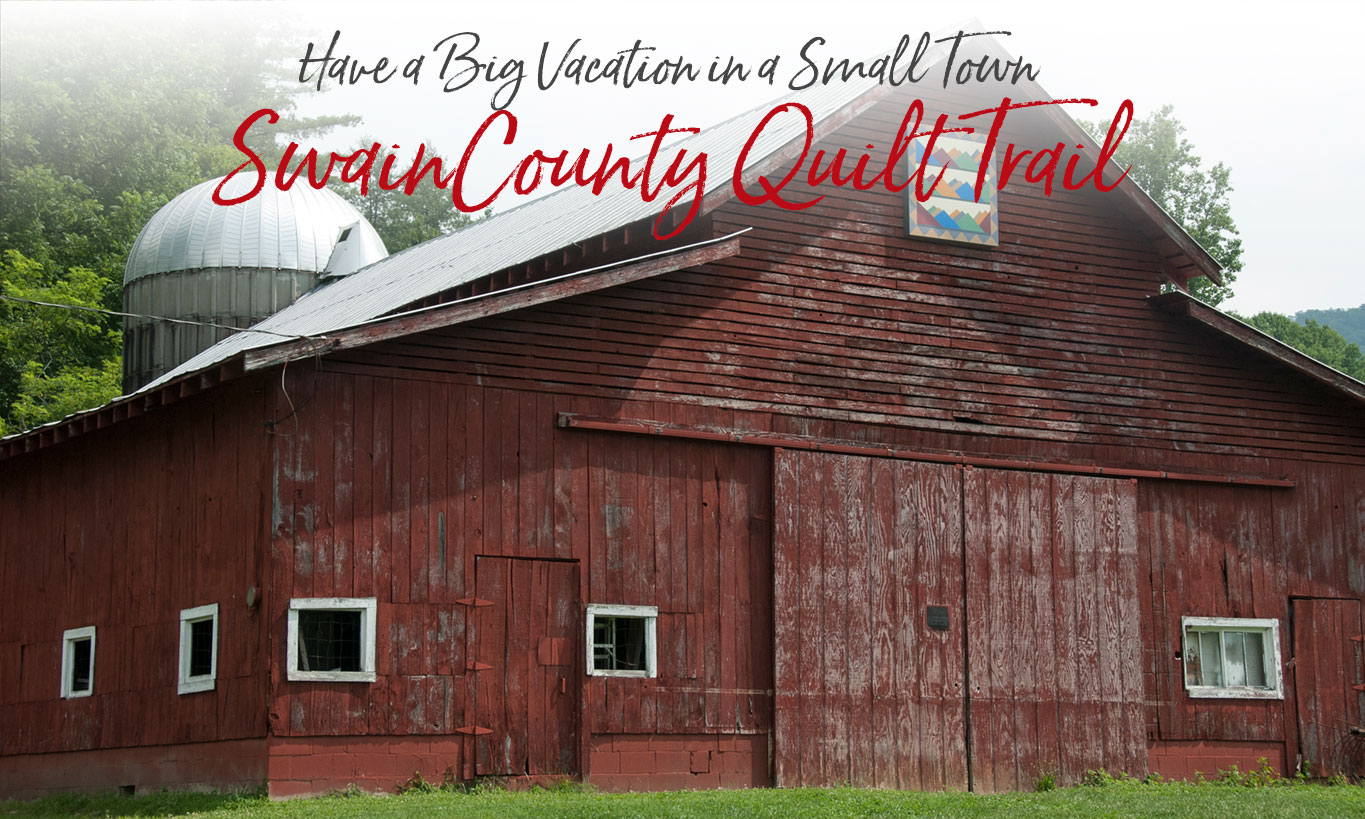 Swain County's Quilt Trail Showcases Our Mountain Heritage
Quilt Trails got their start in 2001 when an Ohio women painted a block on her family barn to honor her mother, a quilter. From that first block, the idea has grown to cover 49 states with thousands of quilt blocks – featured not only on barns, but public buildings, shops, homes, and now – in Bryson City – on an island.
Enjoy exploring the beautiful scenery here in Western North Carolina as you follow the Swain County Quilt Trail.
A Tour Guide to Bryson City Quilt Blocks
Click or tap below for more information, photos and driving directions for each stop on our quilt trail
The Smoky Mountain Times reporter Hannah Styles writes about an afternoon following the quilt trail.
IN OUR BLOG
A quick look at all the Trail barn quilts