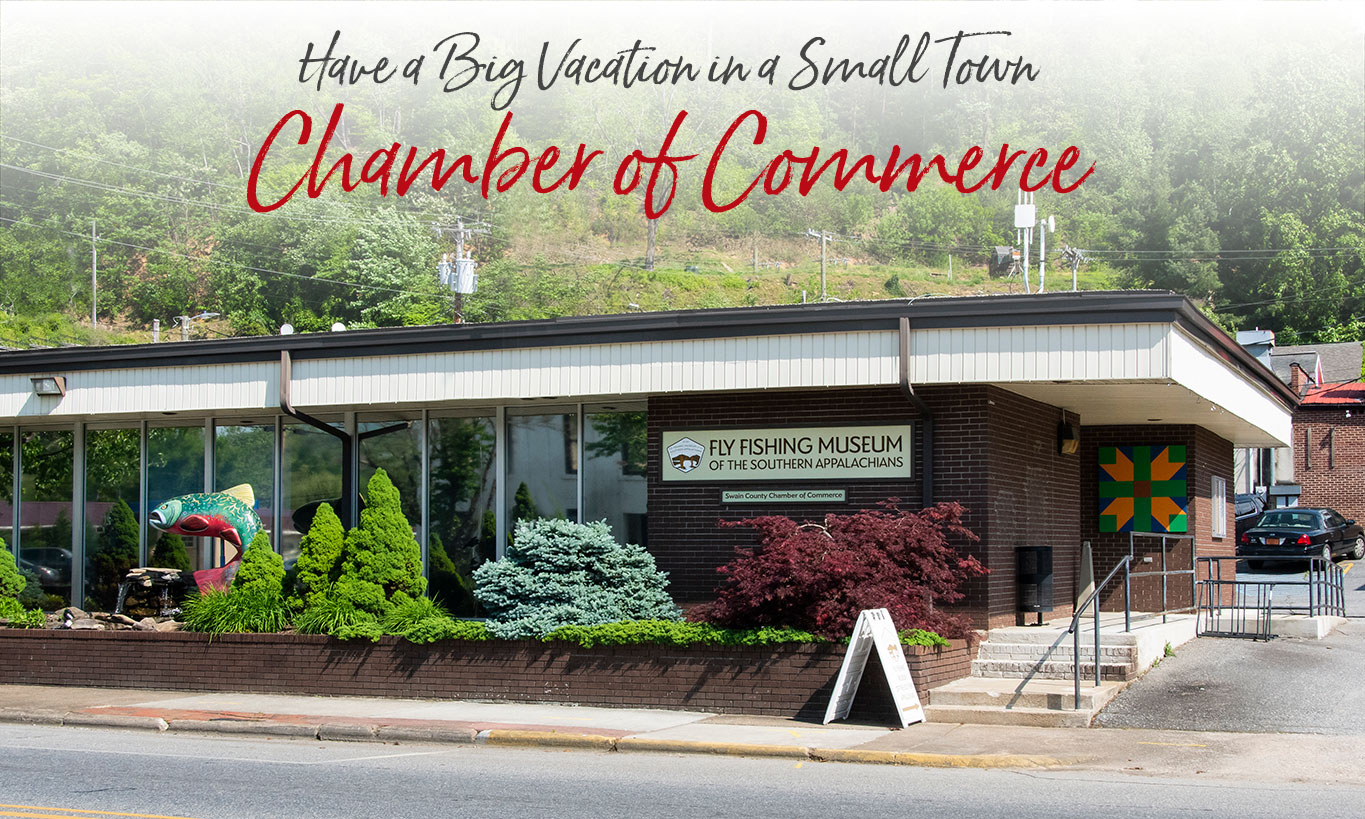 Our Business is Promoting Your Business
As a business owner, membership in the Swain County Chamber of Commerce is your best way to connect with a nationwide audience of consumers interested in visiting the Great Smoky Mountains of North Carolina.
For example, in 2020 GreatSmokies.com was viewed by approximately 781,200 visitors looking for information about the North Carolina Smokies, with 1.4 million page views.
There are dozens of additional benefits that make Chamber membership even more valuable. Advantages like displaying your brochures, receiving business leads, listings on GreatSmokies.com website, advertising placements in guides, on websites and on signage. Learn about Member Benefits.
You're invited to drop by the Chamber office and meet the staff that will be working to help you promote your business. We'll be happy to answer any questions you may have.
The Benefits of Chamber Membership
A free listing on the Chamber of Commerce website (desktop and mobile versions), GreatSmokies.com, plus a free direct link to your web page, email and social media
An opportunity to publicize your special offers and coupons on our Deals and Discounts section
A free listing on the North Carolina tourism website, VisitNC.com, for accommodations, events, outdoor adventure, restaurants and specialty foods
Free prospective visitor leads via email
Tailored marketing opportunities designed to fit any budget
Free workshops and seminars covering social media such as Facebook and Twitter, as well as other business related topics.
A members-only referral program
Mailing Lists: The chamber's membership list is available to all members in Excel format
Grand opening and ribbon cutting services for new or remodeled business, complete with newspaper coverage, photo opportunities, and email campaign
Business After Hours: we provide the press and email campaign, you provide the rest! Excellent networking opportunity!
Membership e-newsletter filled with timely news and information for members
Opportunities for sponsorship of community events such as the Christmas Parade, Spirit of Christmas, Downtown Trick or Treat and Freedom Fest. Provides an excellent advertising opportunity!
Advertising opportunities: banner ads on greatsmokies.com, sponsorship of monthly visitor e-newsletter, ads on downtown kiosks and business directional sign. Opportunity to sponsor flower basket.
Awards recognizing the Business Citizen of the Year and the recipient of the Duke Power Citizenship and Service Award
But Wait, There's More
These are just a few of the benefits of membership. For more information download our Membership Benefits & Application.
Did You Know?
Consumers are 44% more likely to think favorably of a business that is a member of the Chamber of Commerce
57% are more likely to think positively of its local reputation
63% percent are more likely to shop with that business in the future
---
Considering a move to the Bryson City area? Click here for relocation info.
Chamber of Commerce Store
We make it easy for you to support your chamber, its projects and your business with our new online payments portal.