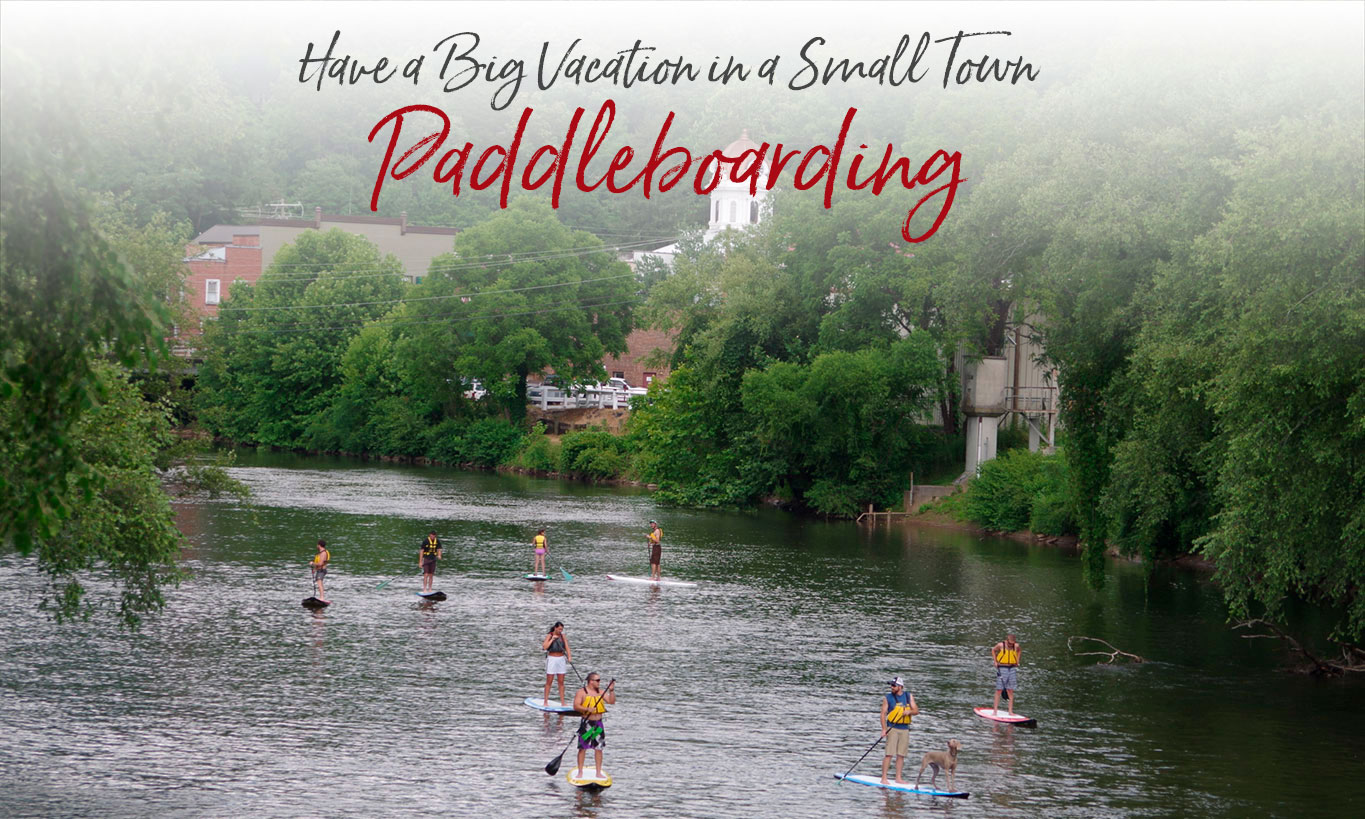 Stand-Up Paddle Boarding – A Unique Way to Play on Water In the Smokies
Stand-Up paddleboarding (SUP), similar to canoeing, involves an oversized surf-style board and a long handled paddle, which you use to propel and steer through the water. Different boards types, shapes and sizes are used depending on the body of water you SUP.
Here in the Smoky Mountains of Western North Carolina we paddle board the Tuckasegee River in downtown Bryson City (bring your own), and the placid water of Fontana Lake. A favorite spot – the finger lake area – is easy to access and there are no boats around to send wakes your way.
Check out these listings for local paddelboard rentals and tour companies.
More fun activities on the water near Bryson City.
What to wear
All rentals include board, paddle and approved life jacket. It's advisable to be barefoot and to wear a bathing suit or shorts and tee shirt. Watches and loose jewelry should be left behind. And eyeglasses should be secured with a head strap. You should also bring towels and a change of dry clothes.
IN OUR BLOG
If you have a paddleboard, don't overlook the Tuckasegee's wide, smooth downtown section.