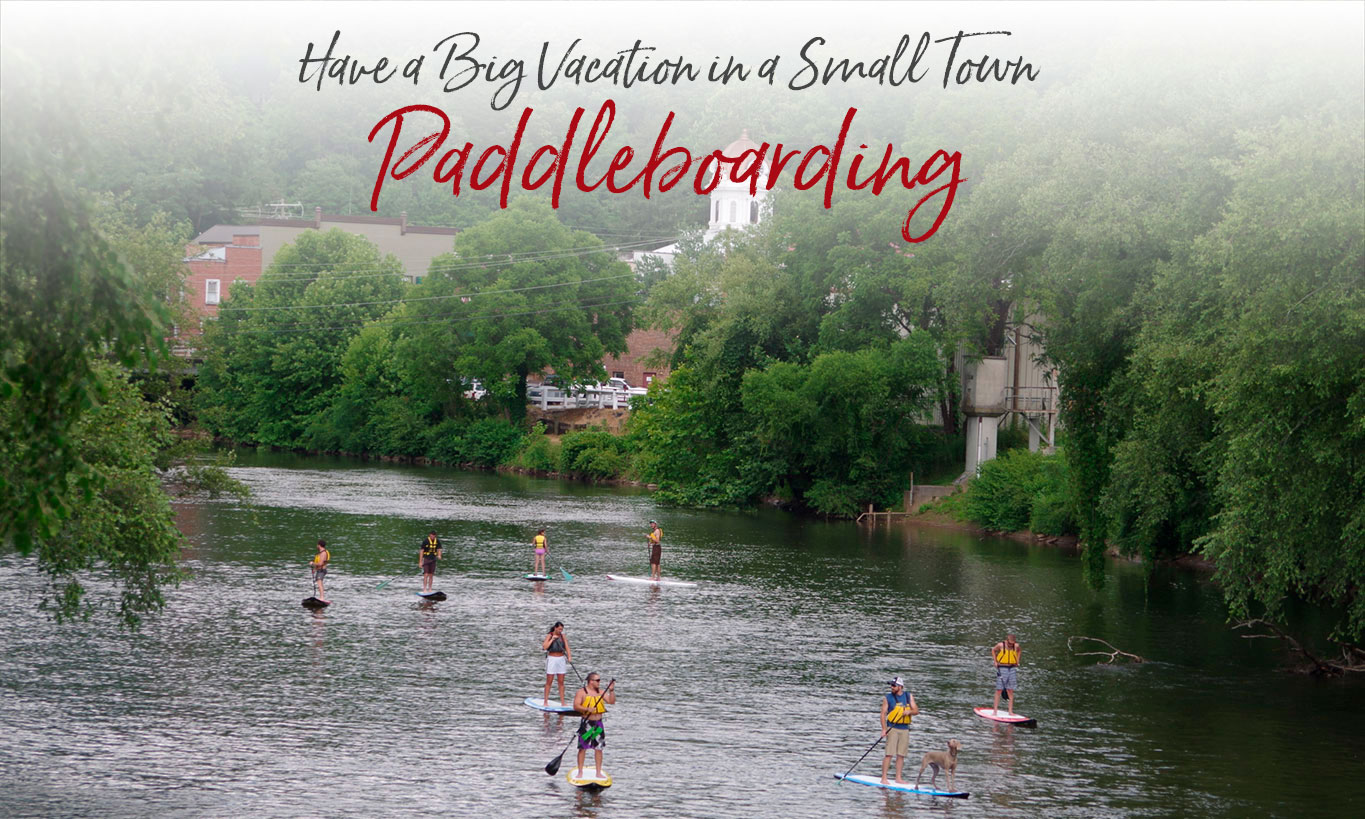 Stand-Up Paddle Boarding – A Unique Way to Play on Water In the Smokies
Stand-Up paddleboarding (SUP), similar to canoeing, involves an oversized surf-style board and a long handled paddle, which you use to propel and steer through the water. Different boards types, shapes and sizes are used depending on the body of water you SUP. 
Here in the Smoky Mountains of Western North Carolina we paddle board the Tuckasegee River in downtown Bryson City, and the placid water of Fontana Lake. A favorite spot – the finger lake area – is easy to access and there are no boats around to send wakes your way.
More fun activities on the water near Bryson City.
Contact Name:
Mark Van Osdal
Address:
35 Slope Street
Bryson City
NC
28713
Are you booking adventures like Paddle Boarding plus multiple other Adventures while you're here for vacation?  Save time making reservations and do it all at one website!  Our adventure planning and reservation concierge service consolidates your vacation research and planning in one place.  Visit our website, choose your desired adventures like Paddle Boarding and we'll make the reservations plus set up your itinerary!
What to wear
All rentals include board, paddle and approved life jacket. It's advisable to be barefoot and to wear a bathing suit or shorts and tee shirt. Watches and loose jewelry should be left behind. And eyeglasses should be secured with a head strap. You should also bring towels and a change of dry clothes.
Bryson City - Swain County
Chamber of Commerce
210 Main Street
P.O. Box 509
Bryson City, NC 28713
Karen Proctor
Executive Director
828-488-3681
877-472-1681
Free 2020 Travel Guide to the Smokies — Includes the Official 2020 All Aboard for the Great Smoky Mountains Railroad.
Sign up for our monthly travel news