Great Smoky Mountains National Park
Parking in the National Park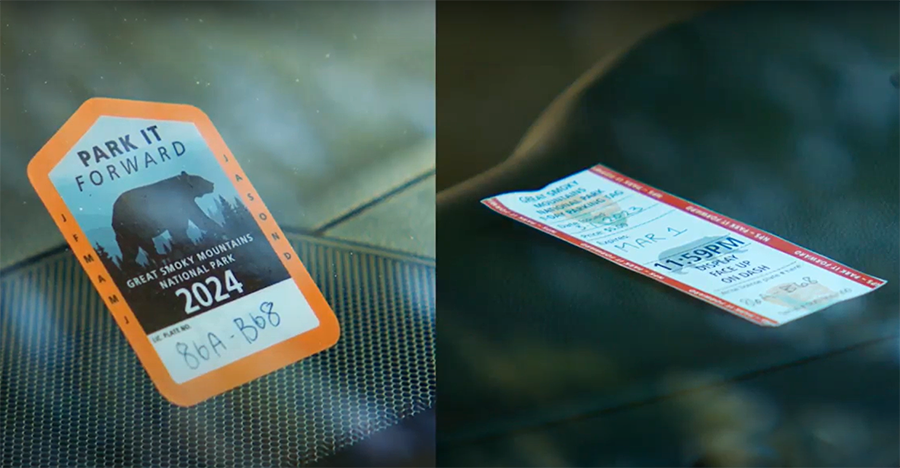 NEW IN 2023
Parking Fees Required in the National Park
Parking fees are required in the Great Smoky Mountains National Park. Three tag durations are available for purchase for all vehicle sizes and types: Daily, $5; Weekly, $15; or Annual, $40. Parking tags may be purchased online, or on-site.
Parking tags are NOT required for motorists passing through the area or who park for less than 15 minutes, or while parked at their designated campsite in a Park campground. Visitors with a handicap license plate or placard do not need a parking tag.
Parking tags are required for back-country campers, picnic pavilion reservation holders and concession customers.
Park visitation has skyrocketed by 57% over the last decade. Because the Smokies' operational budget hasn't seen similar growth, the increase in visitors is starting to take its toll with wear and tear on aging facilities and undue strain on limited staff. This new "Park It Forward" program, with 100% of fees staying in the Smokies, will directly support operational costs for managing and improving services for visitors including trail maintenance, custodial services, trash removal, and supporting more staffing to increase the presence of personnel across the park. And remember, there is no entrance fee to enjoy the Park.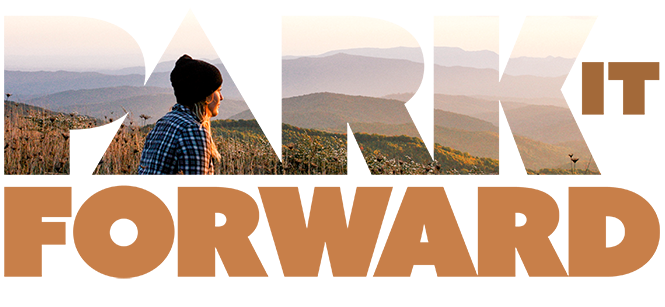 How to purchase GSMNP parking Tags
Before your visit
Annual Parking Windshield Decal – $40. Order online or on-site from Great Smoky Mountains Association. A windshield decal will be shipped to your mailing address; allow 2 weeks for delivery. Annual tags must be displayed in the front, lower passenger windshield.

Daily ($5) or Weekly ($15) Parking Tags. These are available online from Recreation.gov. Tags will need to be printed by the visitor and displayed on the front, lower passenger side dashboard. Park staff will not print the tag for you.
The same parking tag options and prices apply to all motor vehicles, including motorcycles, UTVs, RVs, etc. regardless of size.
Each tag is matched to a single vehicle and must include the license plate number. They are non-transferrable.
Please note parking tags will not guarantee a specific parking spot in a specific location or for a specific time frame.
During Your Visit
Daily, weekly and annual parking tags will be available for purchase at the following locations (check hours of operation). 
GSMA Store at Swain County Visitor Center 

Gatlinburg Welcome Center

Sugarlands Visitor Center

Townsend Visitor Center

Cades Cove Visitor Center

Clingmans Dome Visitor Center

Oconaluftee Visitor Center
Automated Fee Machines — Daily and weekly parking tags will be available for purchase by credit card from automated fee machines available year round, 24 hours a day (credit card only) at the following locations.
Deep Creek parking area


Oconaluftee Visitor Center

Sugarlands Visitor Center

Newfound Gap overlook

Cades Cove entrance parking area


Metcalf Bottoms Picnic Area