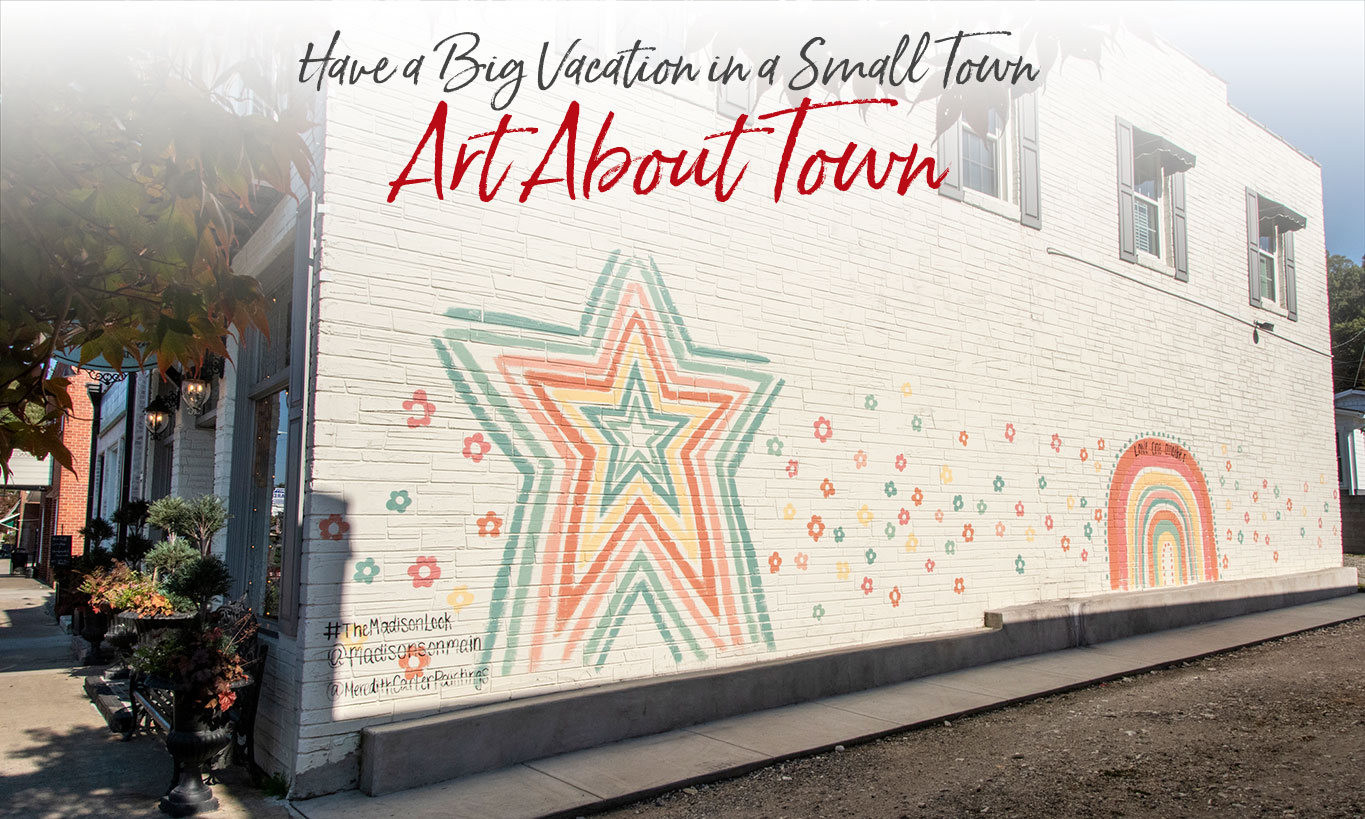 Murals & Street Art – Filling Bryson City With Color
Murals and street art show off not only creative expression, but share history and a sense of place. Thanks to many talented artists, Bryson City has a walkable street art and mural trail in its downtown.
Through murals, we celebrate a historic connection to the railroad, which first traveled through here in the late 1800's. It was hard work to lay track through these mountains, but it enhanced our community's connection to the outside world.
Our quilt block patterns celebrate the ingenuity of early settlers to create hand-crafted patchwork quilts to brighten up their homes and stay warm. Visit our Quilt Trail.
Our often whimsically-painted trout statues are a reminder of the abundance of trout in our waters that have provided sustenance and recreation from the earliest Cherokee to today.
Feel free to grab a map at the Visitor Center or download here and head out; or just enjoy your visit and discover colorful art along the way.
Click or tap thumbnail below to enlarge