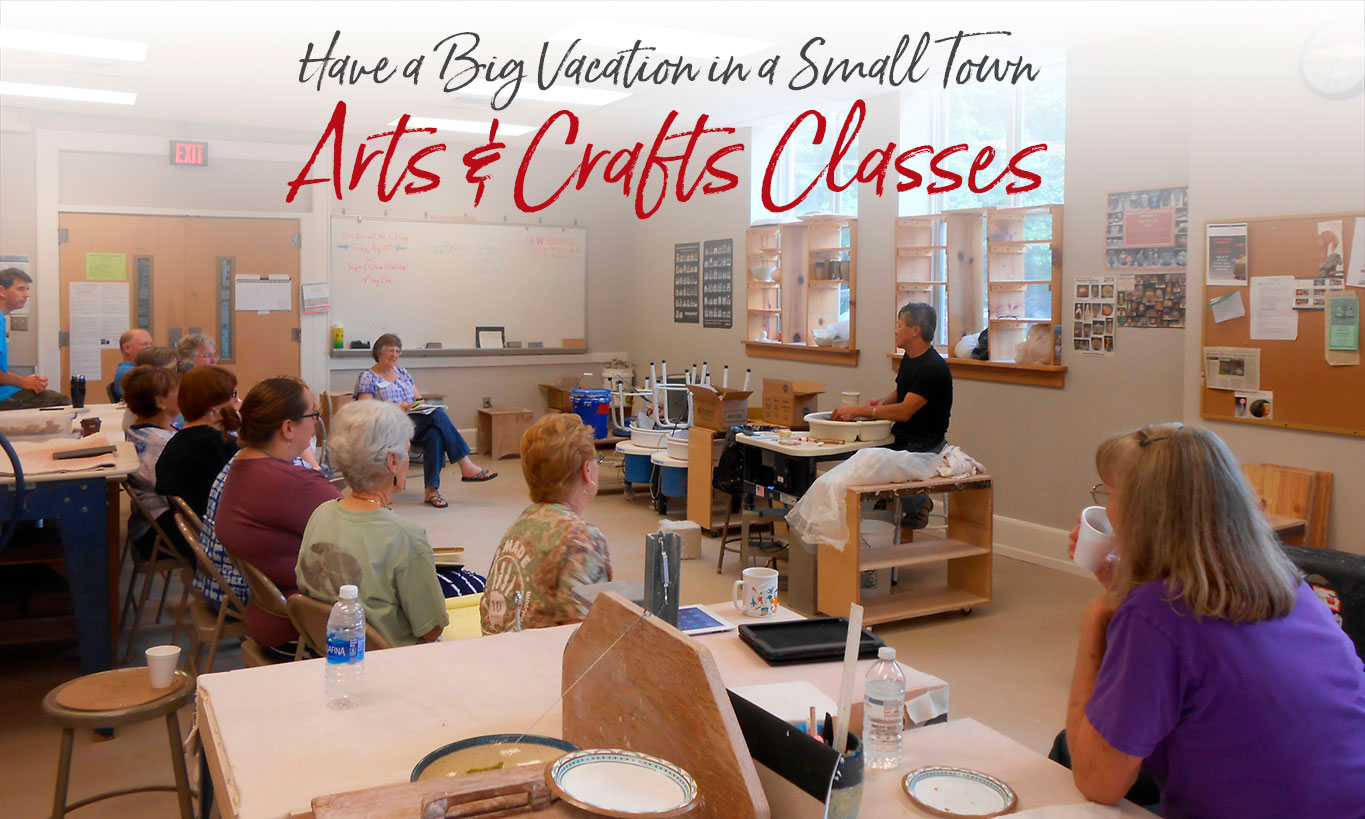 Explore Your Creative Side At One Of Our Area Arts & Crafts Workshops
Here in the mountains of Western North Carolina, we're known for our creative arts and crafts community. Our artisans are keeping alive many of the traditional heritage crafts such as pottery, weaving, basketmaking and quilting; as well as cooking, canning and preserving to make best use of locally grown foods.
Stores and galleries in the area offer these crafts and more for sale; and we have several festivals featuring locally made crafts as well. If you would like to learn how to create some unique crafts, the artisans on this page would like to teach you. We have a variety of classes — from 2 hours to several days or ongoing.
Nourish your creative spirit – learn something new!
Stecoah Valley Center is home to an Artisans Gallery, a Spring Bluegrass Festival, an 11-week Summer Concert Series, a Fall Harvest Festival, the Schoolhouse Cafe (seasonal hours), and a variety of adult classes from cooking to arts and crafts as well as business and technical assistance for artists.
Bryson City - Swain County
Chamber of Commerce
210 Main Street
P.O. Box 509
Bryson City, NC 28713
Karen Proctor
Executive Director
828-488-3681
877-472-1681
Free 2020 Travel Guide to the Smokies — Includes the Official 2020 All Aboard for the Great Smoky Mountains Railroad.
Sign up for our monthly travel news