If you enjoyed Robert Redford's 1992 film starring Brad Pitt, the phrase "a river runs through it" evokes images of fly fishermen casting for Montana mountain trout. Yet that phrase also describes Bryson City, an Appalachian fly fisherman's paradise where the Tuckasegee River runs right through downtown.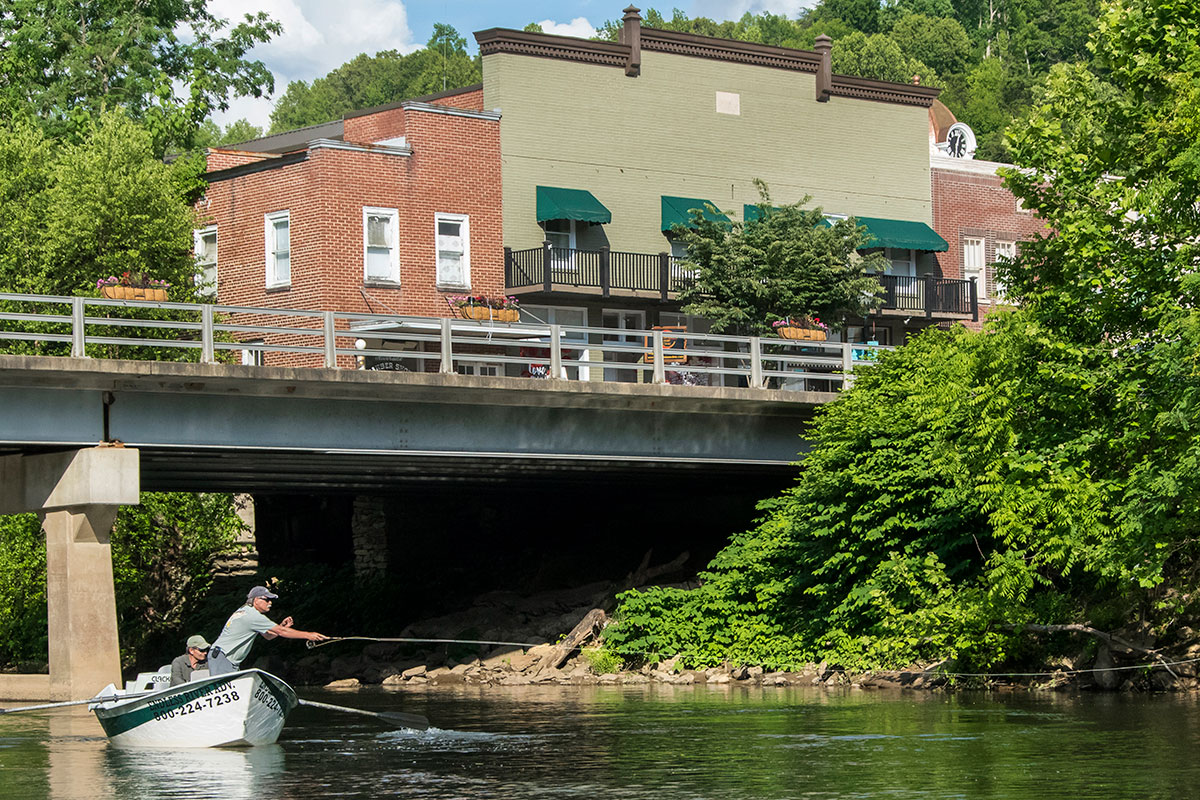 The 'Tuck' runs some 60 miles through Western North Carolina before flowing into Fontana Lake. While the entire river is popular with fishermen, some of the best trout fishing is in the 2.2-mile section through downtown Bryson City. That section's delayed-harvest designation protects the trout population with strict catch-and-release rules from October through May, resulting in trophy-size catches of Brown and Rainbow trout year around.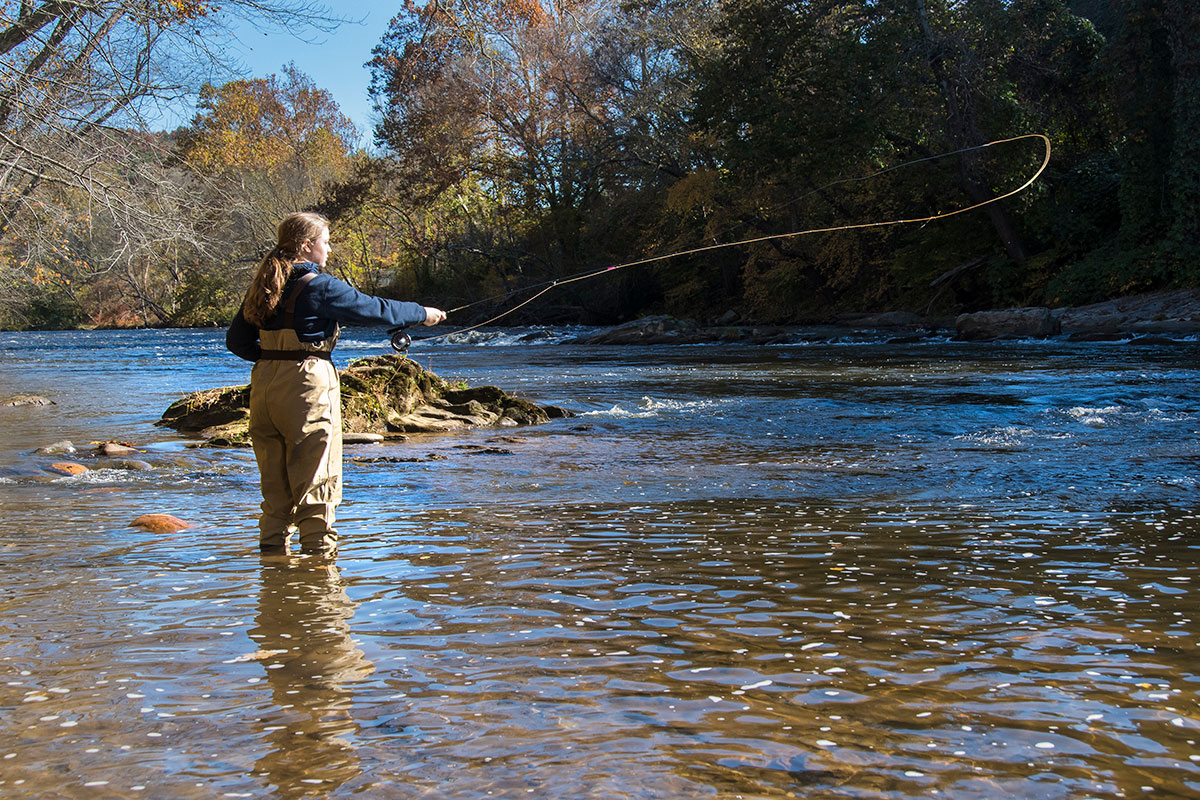 The best way to fish downtown is by small boat, raft or wading. While the river banks are a bit steep in places, there are several convenient put-ins — at Darnell Farms near the start of the delayed harvest section; along the gravel Old River Road; and at the handicap fishing pier on Island Street downtown. The most popular wading area is at Island Park.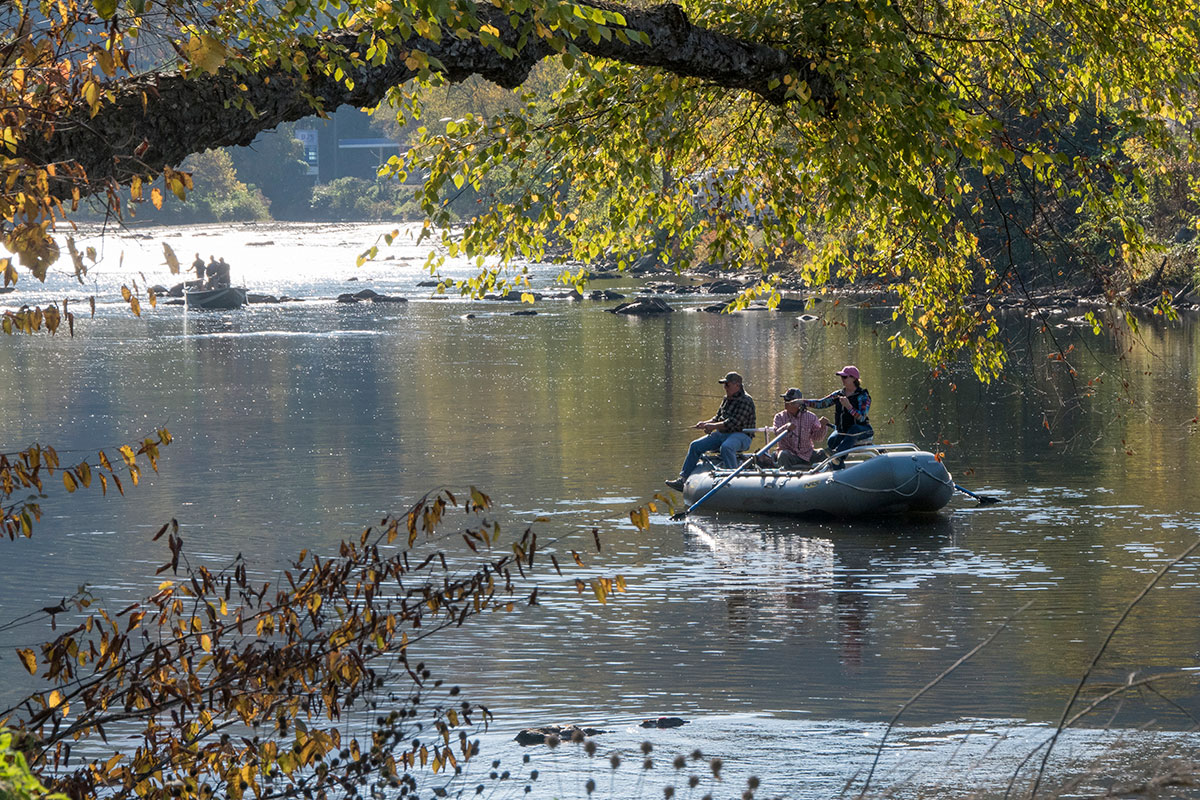 Whether you're a beginner or an experienced angler, your chances of catching that trophy rainbow trout are greatly enhanced by hiring one of Bryson City's experienced professional fishing guides. Most offer half-day and full-day trips on the Tuck and throughout the area. But if you fish alone, be sure to visit one of Bryson City's two downtown fly shops for locally-recommended fly patterns and equipment.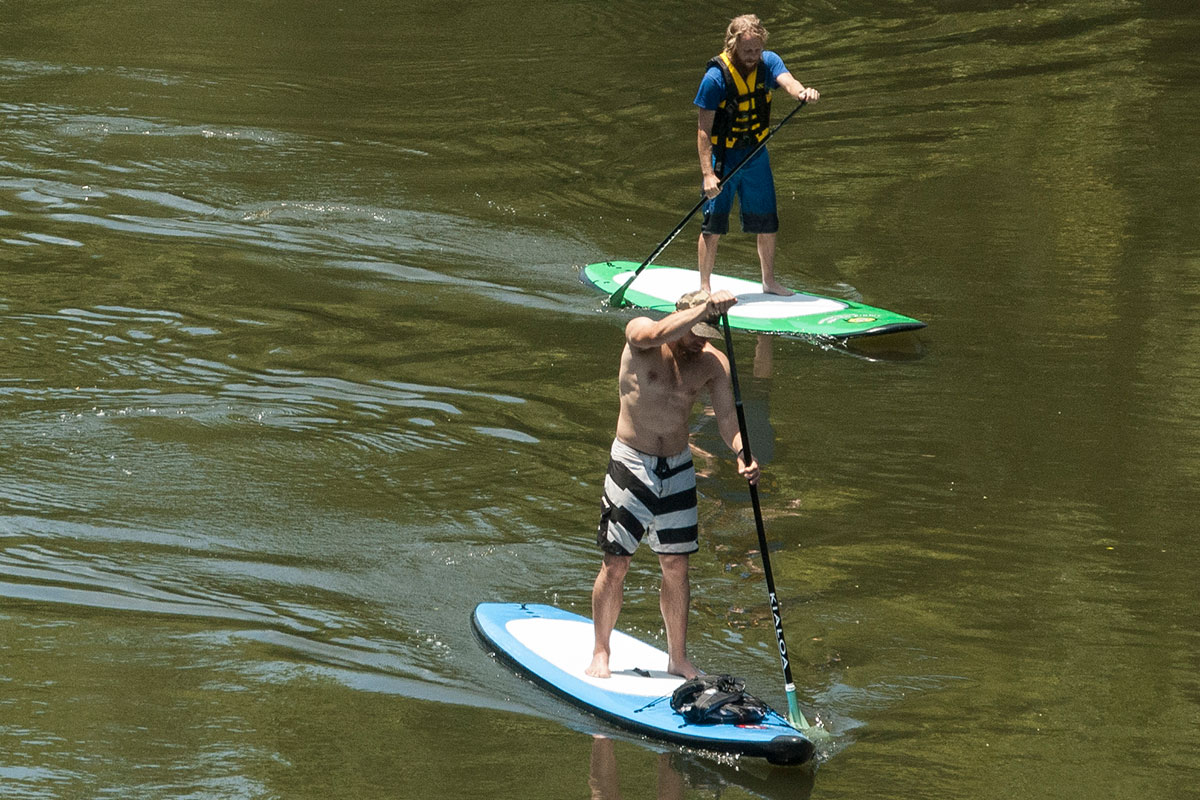 The name Tuckasegee comes from a Cherokee word meaning 'turtle', due to the river's slow moving water. With its wide, smooth surface, the downtown section often attracts standup paddle-boarders and kayakers who easily access the river at the Island Street put-in ramp.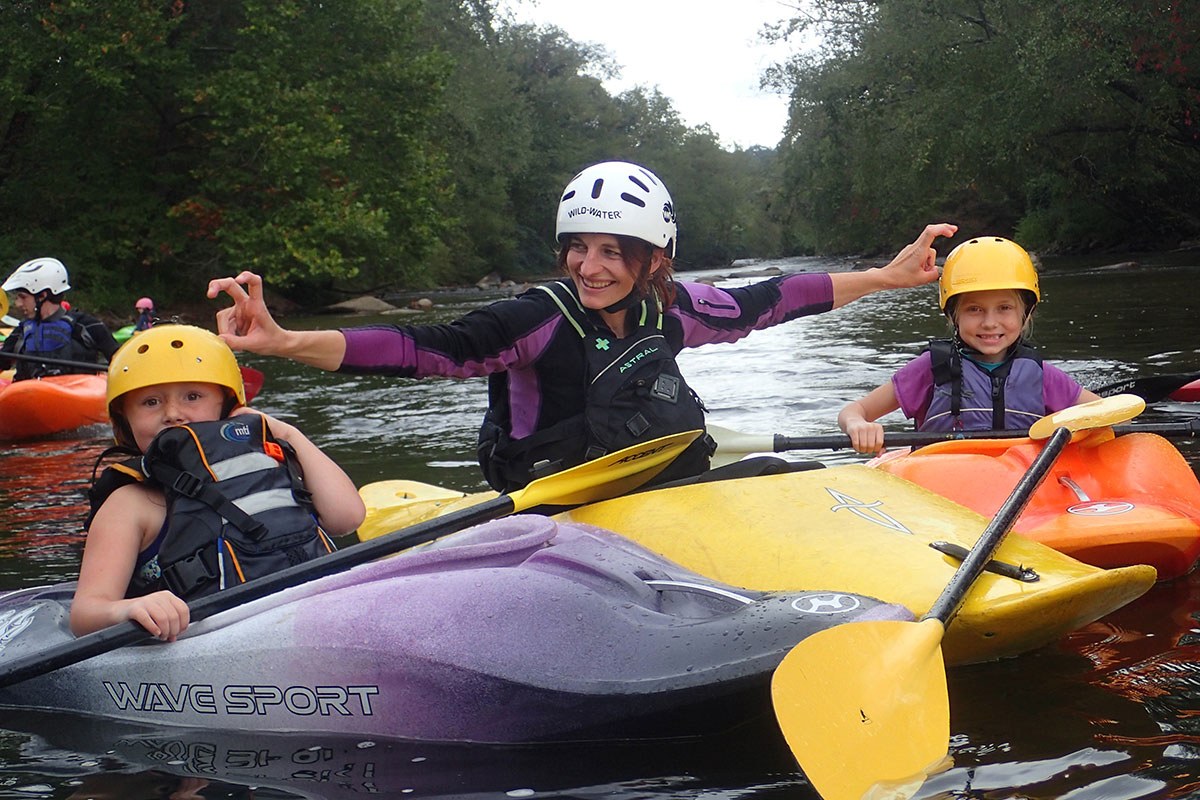 While most of the Tuck is wide and slow-moving, the river narrows as it passes Island Park creating a short run of rapids known as Devil's Dip. Whitewater outfitters based in the nearby Nantahala Gorge often conduct their kayaking and slalom race training programs in the Devil's Dip.
The Tuckasegee is only part of the Bryson City / Swain County fishing scene which includes four rivers, dozens of mountain streams throughout the Smoky Mountains and the deep, cold waters of Fontana Lake. It's considered one of the most diverse fishing habitats in the world. You can get the whole story at GreatSmokiesFishing.com including a map of more than two dozen places to catch fish around Bryson City.
Subscribe to Stories From The Smokies
Every few weeks, you'll receive an email previewing our latest blog post and a link to the online story. We hope you'll enjoy our stories, but you can unsubscribe at any time.