Thanks to the work of our talented art community, Bryson City now has a walkable murals and street art trail.
As you stroll around town, take a few moments to enjoy:
Six colorful 4-foot quilt squares adorning a number of shops and businesses, a sampling from the county-wide quilt trail.

Six larger-the-life painted trout sculptures, seemingly leaping out of the landscape.

Three large murals on the side and rear walls of downtown businesses. 
All are the work of artists like Meredith Carter (above) who painted the mural on the side of the downtown boutique gift shop, Madisons on Main. The design was inspired by her friend and shop namesake Madison Hall.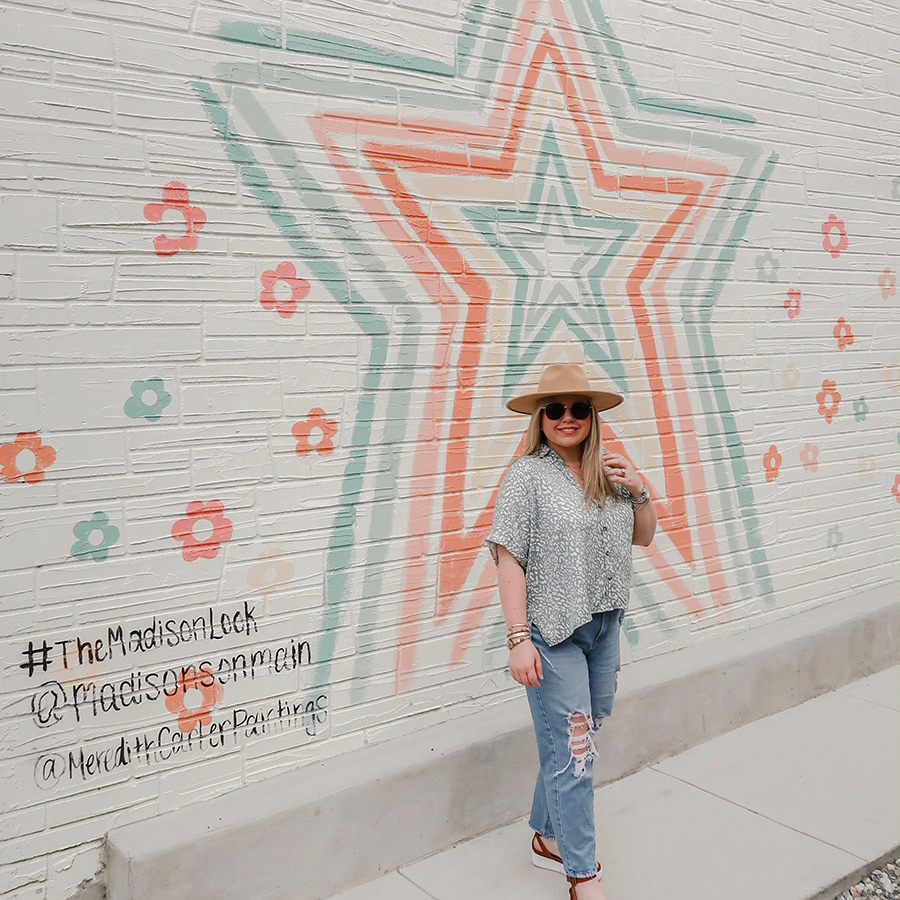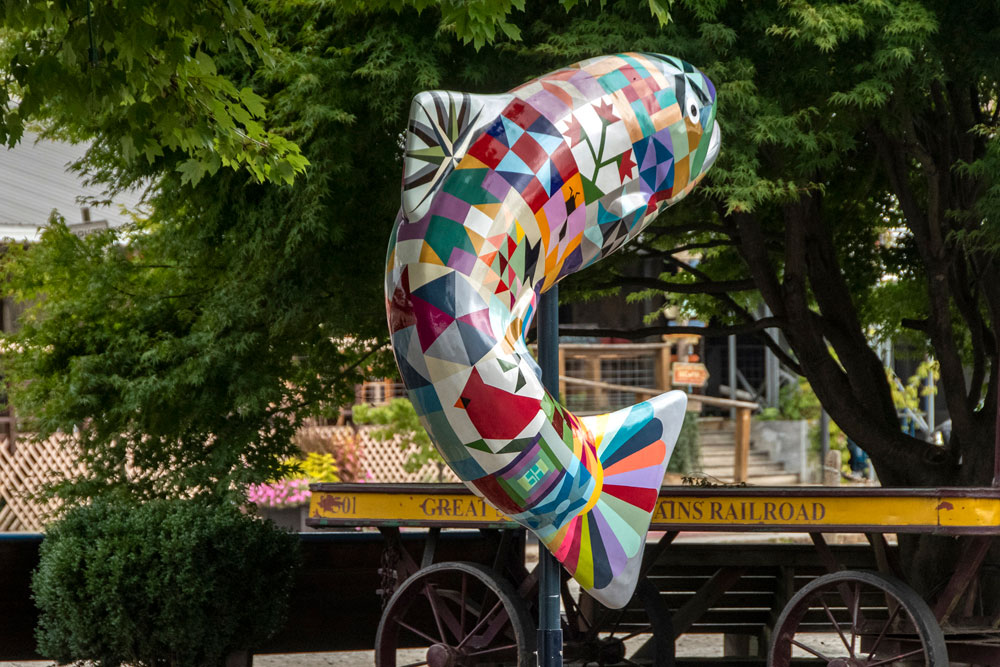 Swain County is a fisherman's paradise and the mountain trout is king. Six artists have honored our favorite fish with painted sculptures. Three are realistically rendered while others are given the artist's creative interpretation, like Ashley Hackshaw's "Patchwork Trout", above.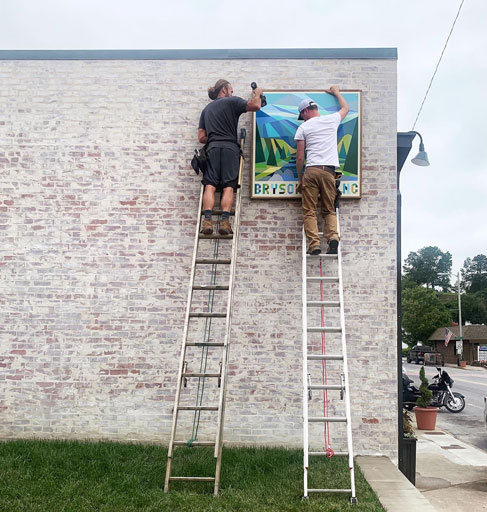 Installing a quilt square at One Twenty Main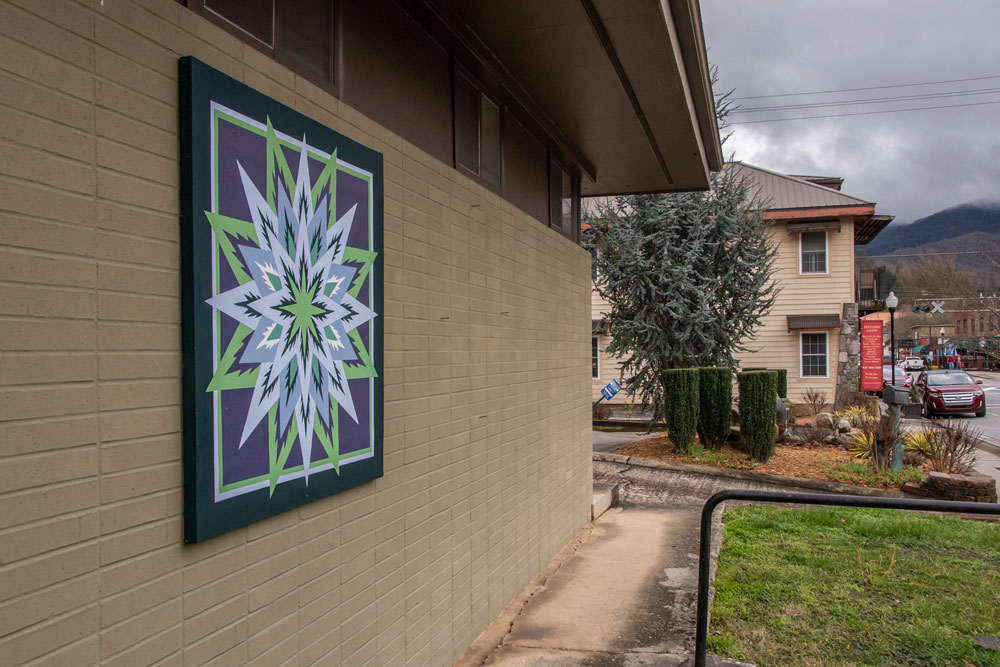 Starburst quilt square on an Everett Street business.
For photos and a map of all 15 stops on the Bryson City Mural and Outdoor Art Trail, visit the Art About Town page on GreatSmokies.com
Subscribe to Stories From The Smokies
Every few weeks, you'll receive an email previewing our latest blog post and a link to the online story. We hope you'll enjoy our stories, but you can unsubscribe at any time.