Swain County Quilt Trail
Dresden Plate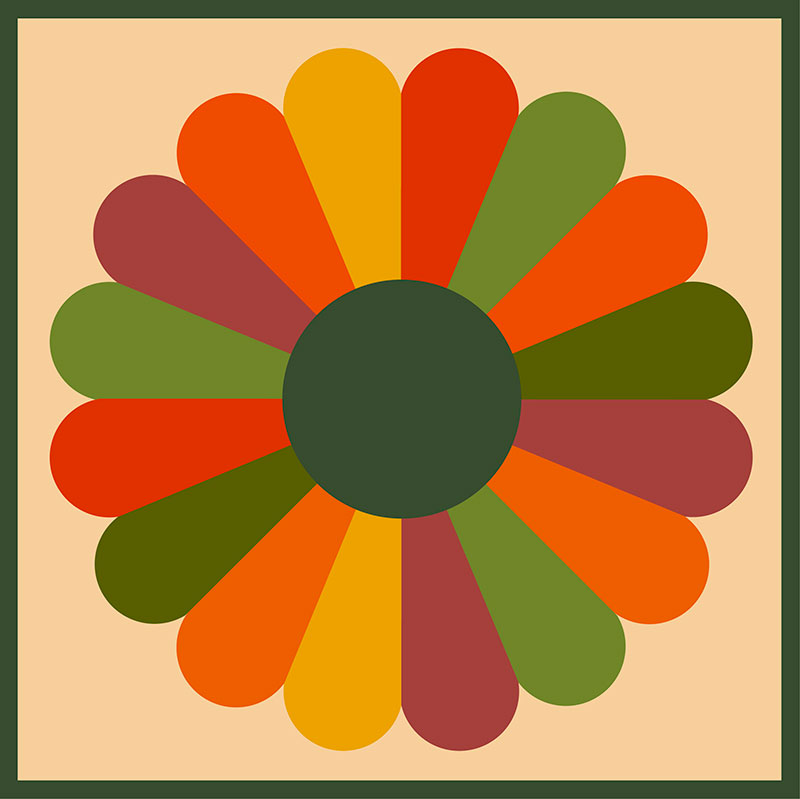 Dresden Plate
The Cottage Craftsman
19 Everett Street
Bryson City, NC 28713
828-736-1605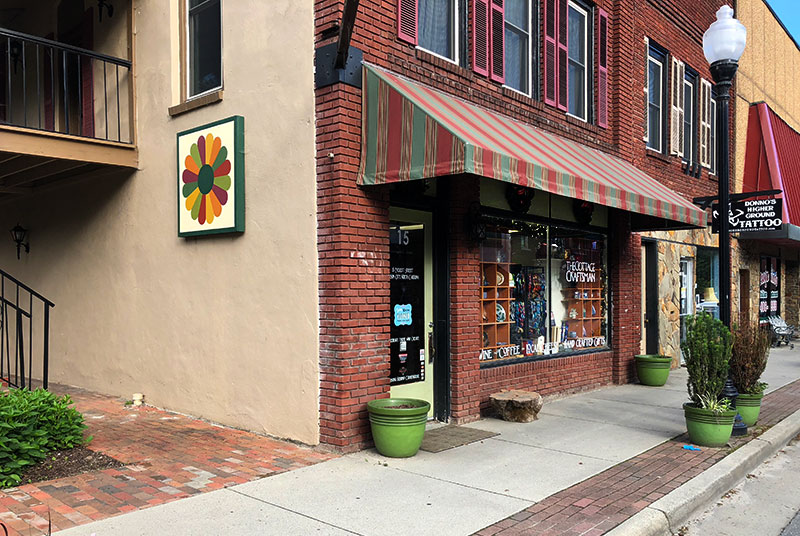 In 1978 former owner & basketmaker Debbie Mills took a quilting class and learned how to hand piece a block called the Dresden Plate. When the block was finished, it was carefully wrapped and tucked away. 21 years later she brought it out to show it to her good friend. The friend quietly took the piece, intending to have it framed immediately. One year led to five and still it was not framed. By now Debbie thought she had lost it. To her great surprise in the 6th year, her friend gave her back the piece which had been beautifully framed and is now on display in the gallery. The Dresden Plate was one of the most popular quilt patterns used during the 1920s and 30s. The pattern reflects the romance of the Victorian Era with its love of elaborate decoration on household items and decor; and the admiration women had for the beautiful plates of Dresden, Germany, which were embellished with flowers, fruits and foliage.
GPS Coordinates:
35.4276806,-83.4454991
Bryson City - Swain County
Chamber of Commerce
210 Main Street
P.O. Box 509
Bryson City, NC 28713
Karen Proctor
Executive Director
828-488-3681
877-472-1681
Free 2020 Travel Guide to the Smokies — Includes the Official 2020 All Aboard for the Great Smoky Mountains Railroad.
Sign up for our monthly travel news