Deep Creek
Camping & Picnicking
Deep Creek Campground & Picnic Area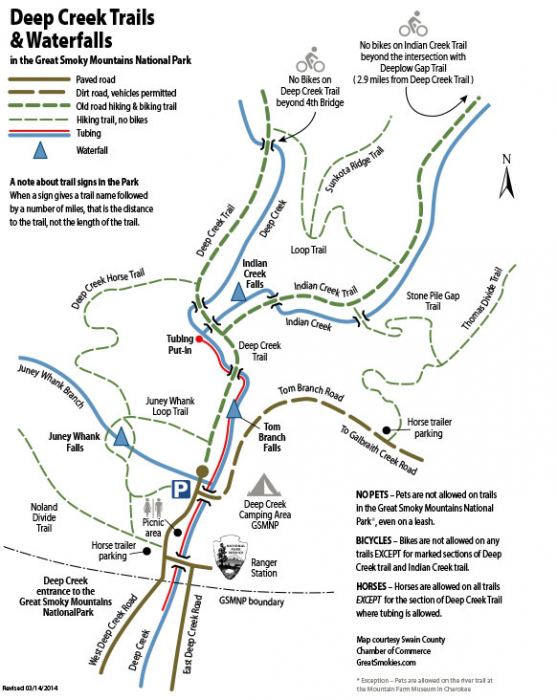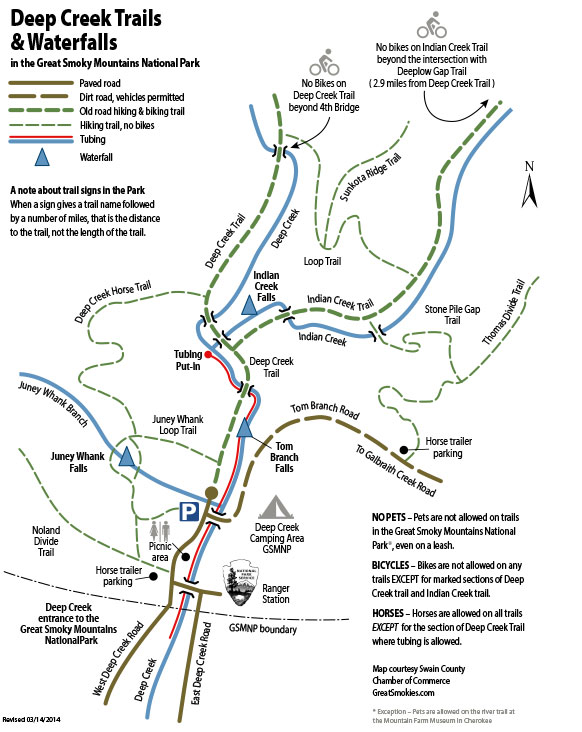 Click or tap to download a printable PDF map of Deep Creek's trails and waterfalls.
After your hike enjoy a picnic along the banks of Deep Creek. Or plan to stay awhile at the beautiful National Park campground or at one of the close-by private campgrounds.
Dogs are allowed in the Deep Creek campground and in the picnic area. They must be kept on a leash (no more than 6 feet long) at all times. Please clean up after your pet, and do not leave them unattended in campsites, vehicles or RVs.
New: Parking Fees
Parking tags are required in the Great Smoky Mountains National Park. Three tag durations will be available for purchase for all vehicle sizes and types: Daily, $5; Weekly, $15; or Annual, $40. Tags may be purchased online, or on-site. Parking tags will NOT be required for motorists who pass through the area or who park for less than 15 minutes, or while parked at their designated campsite. Parking Program Info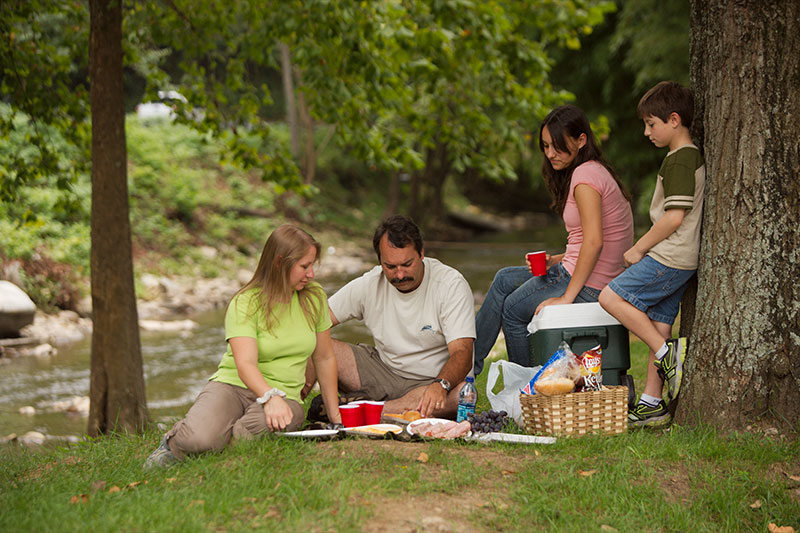 Picnicking
There is a sizable picnic area on the banks of Deep Creek, with restrooms and changing rooms available. The picnic area is open year-round. The pavilion may be reserved by calling (877) 444-6777 or visiting Recreation.gov. Parking fees do apply for pavilion events.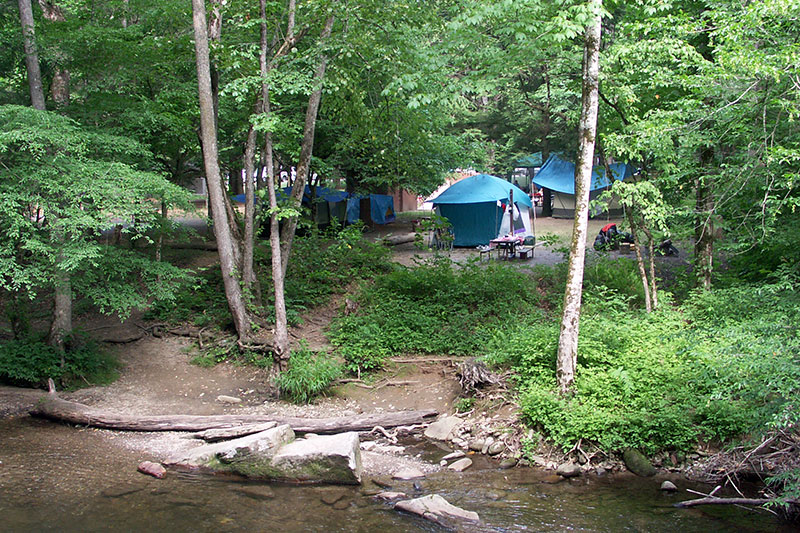 Camping
Individual sites and group sites are available. All group sites are on the creek. These sites go quickly, so reserve at least 6 months ahead of time. Reservations are available by calling (877) 444-6777 or visiting Recreation.gov
There are a number of private campgrounds just outside the entrance to the National Park and in nearby Bryson City.