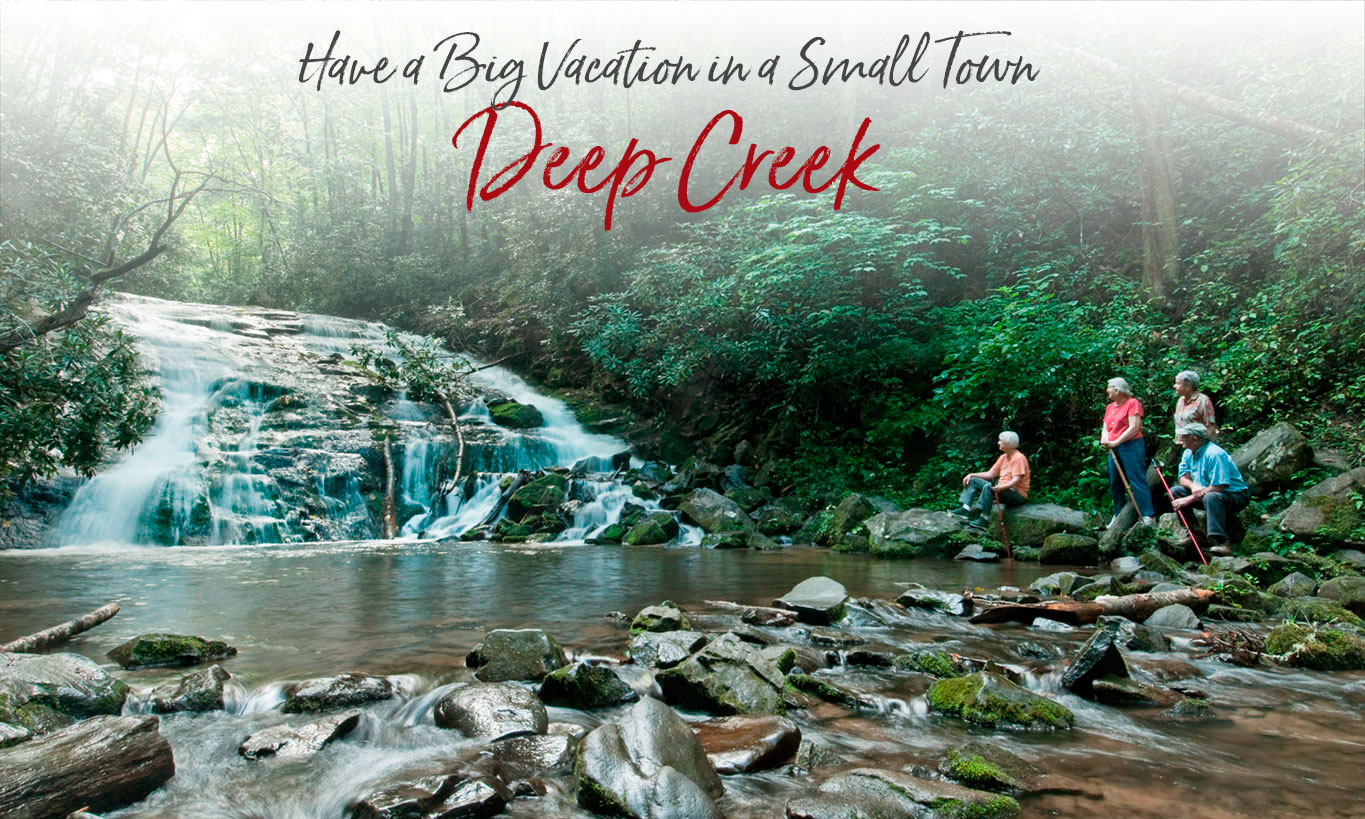 A Beautiful Recreation Area Just 5 Minutes North of Bryson City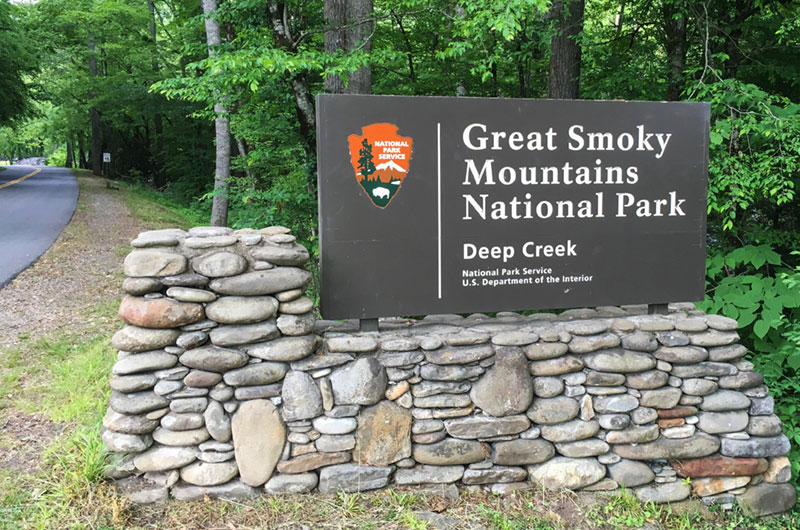 Those who think the Great Smoky Mountains are in Tennessee are not even half right. North Carolina encompasses more than half of the Great Smoky Mountains National Park, and most of that is in Swain County.
In fact, one of the most beautiful areas in the National Park is just a few minutes outside Bryson City. Deep Creek – known for waterfalls, trails, swimming and tubing, and fly fishing – has more fun things to do than any other area of the Great Smoky Mountains National Park. Wildflowers bloom from late February thru September. However, the peak wildflower season is mid-to-late April when the spring ephemerals make their appearance. ​So come for a visit and explore the many wonders of Deep Creek!
Deep Creek trail was one of the first trails constructed by the Civilian Conservation Corps in the newly legislated National Park in the early 1930s. The current Deep Creek Campground was also the site of the Deep Creek CCC Camp from 1933 to 1936.
IN OUR BLOG…
With our "new normal," how do we stay six feet apart from others on trails and while pursuing our favorite sports?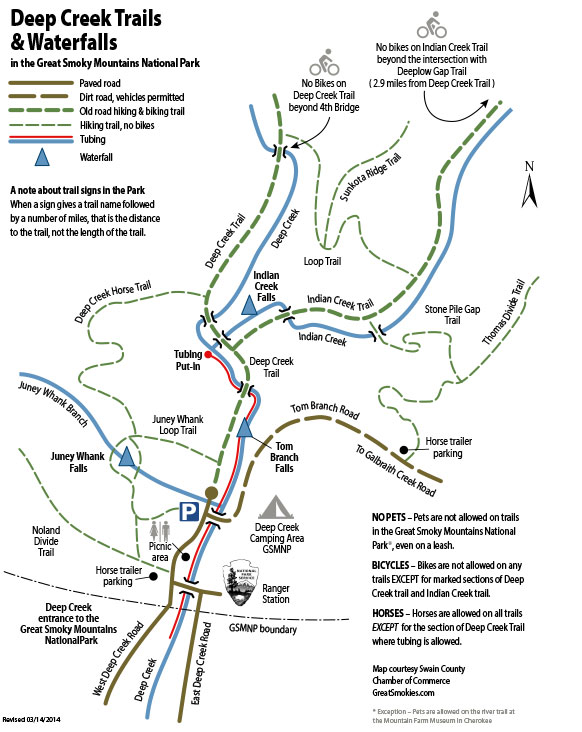 Guide to Deep Creek
Click or tap below for more information.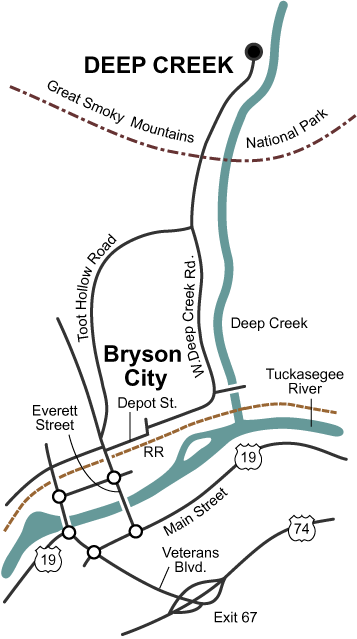 Pet Info
Pets are NOT allowed on hiking trails in the Great Smoky Mountains National Park. They are allowed in Deep Creek campground, picnic areas, and along roads, but must be kept on a leash (no more than 6 feet long) at all times.
In the National Park, pets are only allowed on one short walking path — the Oconaluftee River Trail, which begins at the Park Visitor Center in Cherokee. Pets are not allowed on any other park trails, including backcountry areas.
Please clean up after your pets, and do not leave them unattended in vehicles or RVs.
There are several places that welcome dogs in the Bryson City area, including Island Park in downtown Bryson City.
Bryson City - Swain County
Chamber of Commerce
210 Main Street
P.O. Box 509
Bryson City, NC 28713
Karen Proctor
Executive Director
828-488-3681
877-472-1681
Free 2020 Travel Guide to the Smokies — Includes the Official 2020 All Aboard for the Great Smoky Mountains Railroad.
Sign up for our monthly travel news