A lot of people who visit Mingus Mill in the Great Smoky Mountains National Park have no idea that there is a burial ground for enslaved people on the grounds. It is not known exactly who is buried here. There are no names or dates or head stones, just rocks that mark the head and feet of the graves.
This area is recognized by the National Park Service as the Enloe Slave Graveyard, named after the white settlers who lived in this area –  the Enloe, Mingus and Floyd families.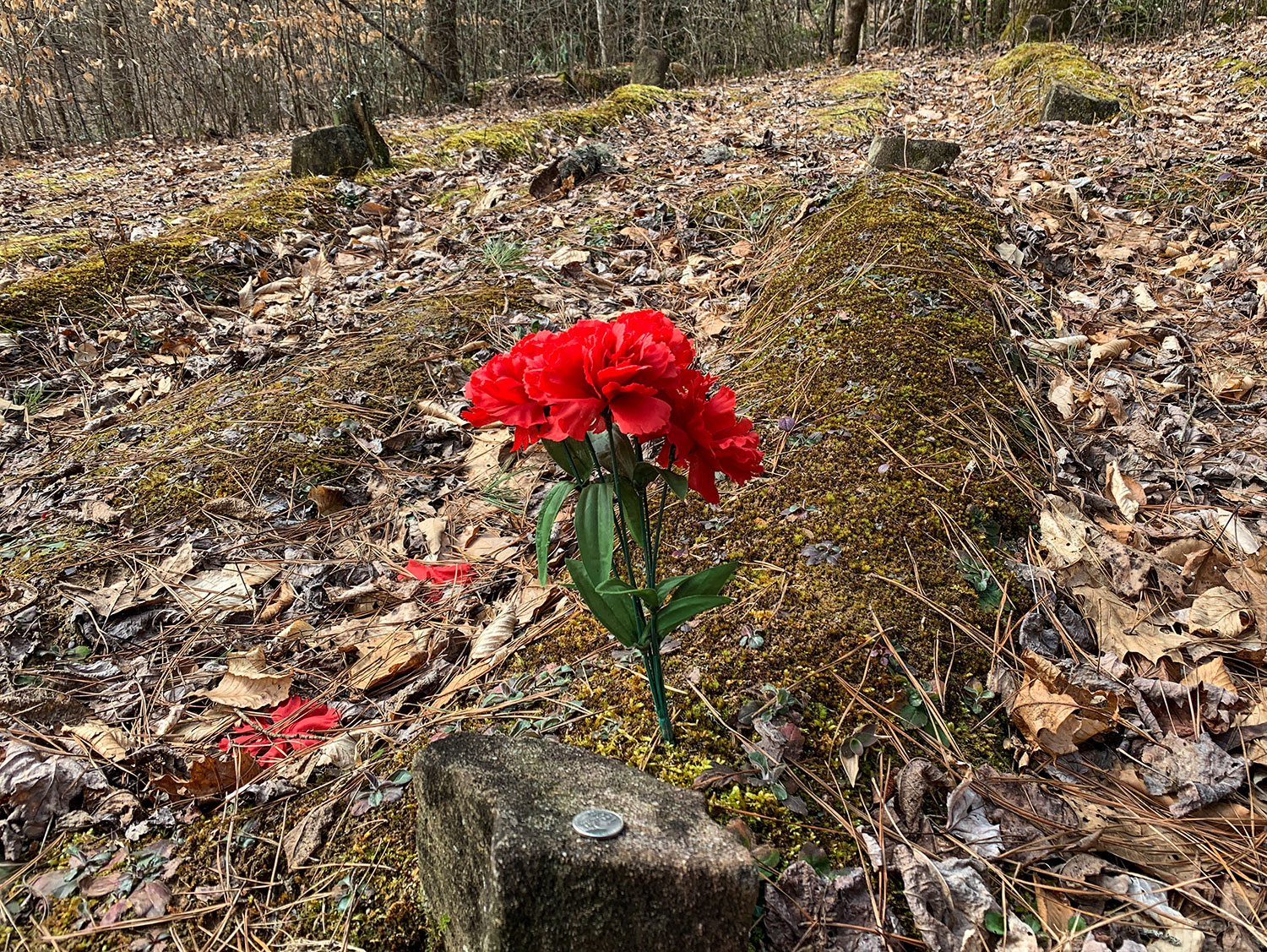 Sometimes you will find coins on the graves. Leaving coins is a message that you visited and paid respect. Some coins are also thought to be left behind to: "pay the ferry man to safely get the departed soul to the afterlife."
It's worth a stop at this quiet spot. The graves sit on a hilltop, out of view from the Mingus Mill hiking trails, unless you know where to look. At the far end of the parking lot you'll find a gate that is the trailhead from the Mingus Creek Trail. Look for a worn path to the right of the gate that wanders about 75 feet up a small hill to the cemetery.
Subscribe to Stories From The Smokies
Every few weeks, you'll receive an email previewing our latest blog post and a link to the online story. We hope you'll enjoy our stories, but you can unsubscribe at any time.