Swain County Quilt Trail
Double Wedding Ring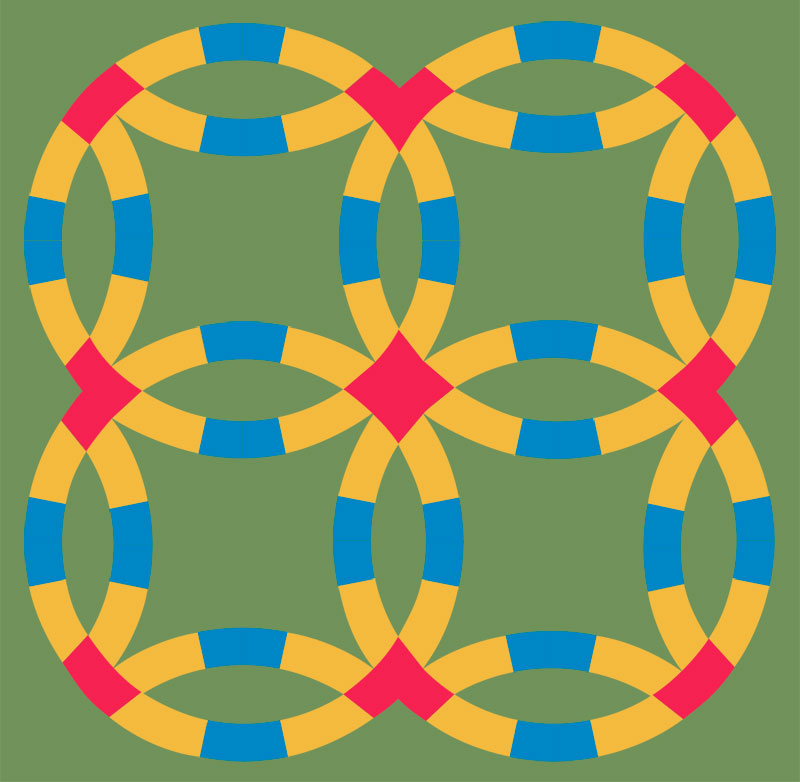 Double Wedding Ring
Island Park
Bryson Street at Ramseur
Bryson City, NC 28713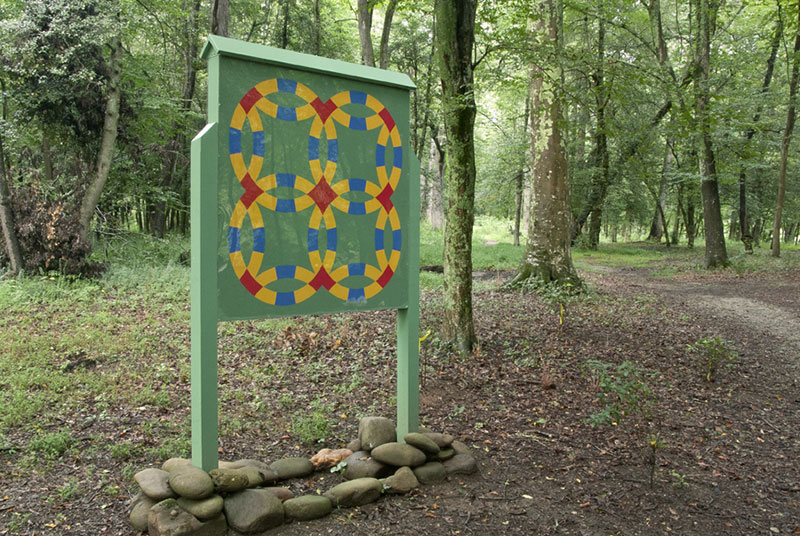 Island Park is located across a foot bridge just two blocks off Everett Street in downtown Bryson City. It's a quiet area to walk or have a picnic, or go fishing. Kayakers often practice slalom moves in the "Devil's Dip" rapid. The donor of this quilt block has a special love for her very own, much loved double wedding ring quilt. Her desire is to display this pattern in a colorful way that celebrates the woodlands and the flowers gracing the grounds of Island Park during the summer months. The primary colored sections of the quilt will also provide interest in the winter months becoming the "blooming flowers" during those cold, gray days until spring arrives again. It also provides a fun optical illusion as the flowers morph into the quilt pattern the closer you get.
GPS Coordinates: 35.4311301,-83.4436765
Bryson City - Swain County
Chamber of Commerce
210 Main Street
P.O. Box 509
Bryson City, NC 28713
Karen Proctor
Executive Director
828-488-3681
877-472-1681
Free 2020 Travel Guide to the Smokies — Includes the Official 2020 All Aboard for the Great Smoky Mountains Railroad.