In the Smokies, the nighttime sounds can be magical — a comforting chorus of katydids, crickets and tree frogs occasionally interrupted by a polite conversation of owls. But imagine the surprise when that nocturnal tranquility is broken by the startling "whooshes" of brightly-illuminated people flying by. That's when Nantahala Outdoor Center's "Moonlight Zippers" are out for a nighttime zip line ride through the treetops.
Zip lining is always exciting. But when it's under the night sky, NOC's Moonlight Mountaintop Zip Line Tour ramps up the excitement to a whole new level. On dates near a full moon, NOC's expert aerial guides take riders on the two-mile mountaintop-to-mountaintop zip line tour, culminating in the spectacular half-mile Mega Zip with stunning 360-degree moonlit views of the Mountains.
NOC offers limited trips on the 3.5 hour Moonlight Mountaintop Zip Line Tour May thru September. Tours are only available to experienced zip liners, at least age 10, weighing between 100 and 250 pounds. Learn more.
Get information on all Bryson City zip lines.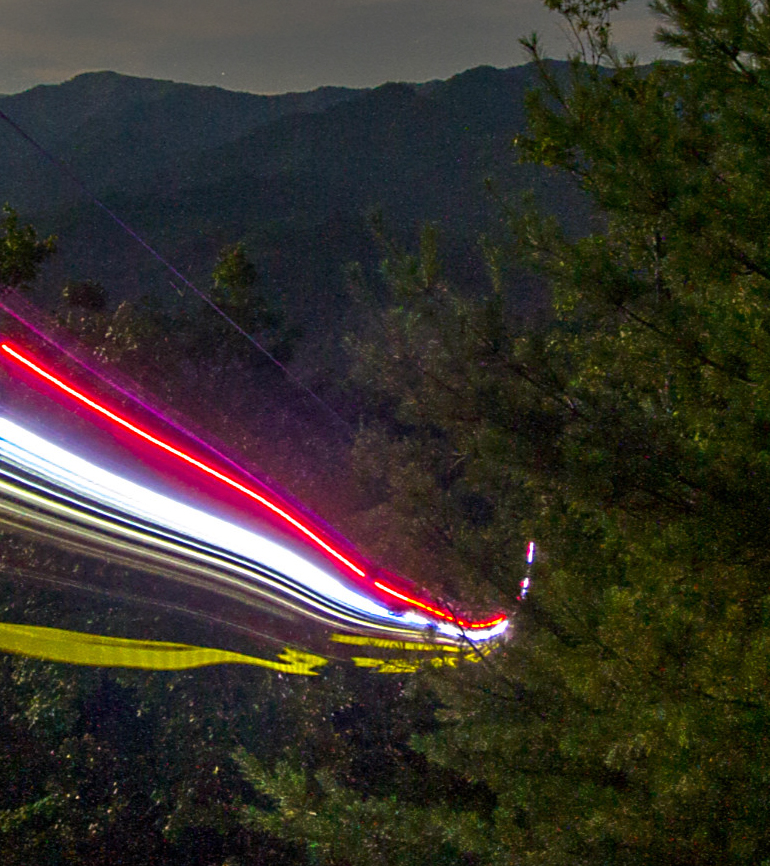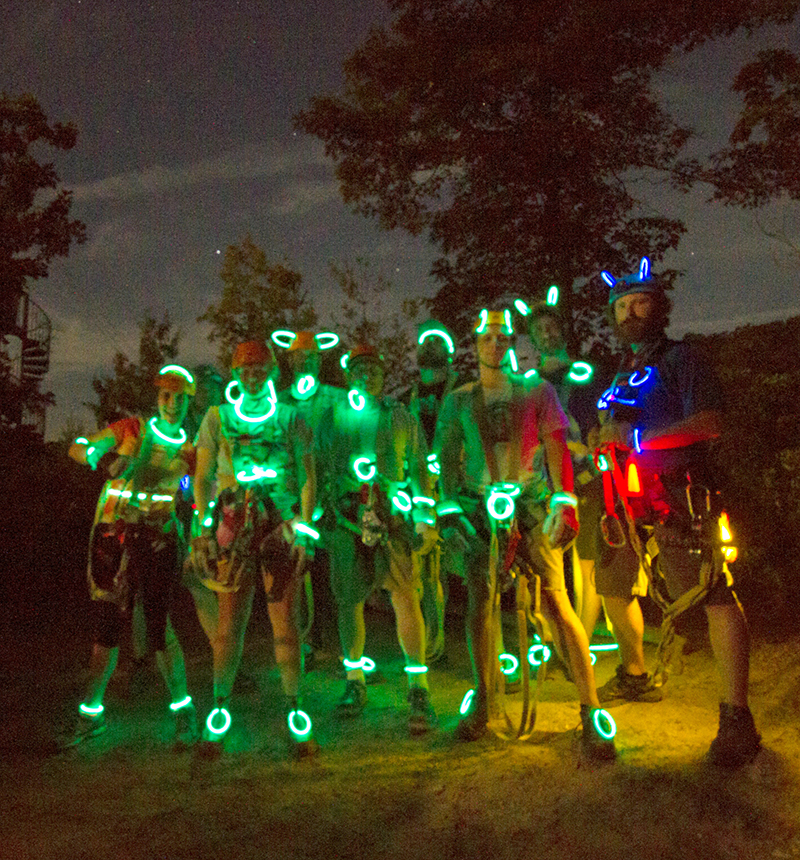 The guides use glow sticks to signal the riders and the riders use glow sticks to illuminate their whooshes.
Subscribe to Stories From The Smokies
Every few weeks, you'll receive an email previewing our latest blog post and a link to the online story. We hope you'll enjoy our stories, but you can unsubscribe at any time.