In September 2013, NOC was the center of the paddling universe when it hosted the ICF Canoe Freestyle World Championships. 200 athletes from 30 different countries competed for the title of Freestyle World Champion.
Bryson City's phenomenal growth as an outdoor adventure destination can be credited largely to the vision of three paddling enthusiasts in 1972. That's when paddler Horace Holden purchased a small motel and gas station on the banks of the Nantahala River, and with fellow kayakers Payson and Aurelia Kennedy, founded the Nantahala's first commercial white water guide service, the Nantahala Outdoor Center.
NOC's debut was bolstered by the 1972 release of Deliverance, a thriller about four Atlanta businessmen canoeing down a remote Georgia river. The movie, which was filmed on the Chattooga, won three Academy Awards and popularized whitewater rafting. Payson Kennedy was actor Ned Beatty's stunt double in the movie.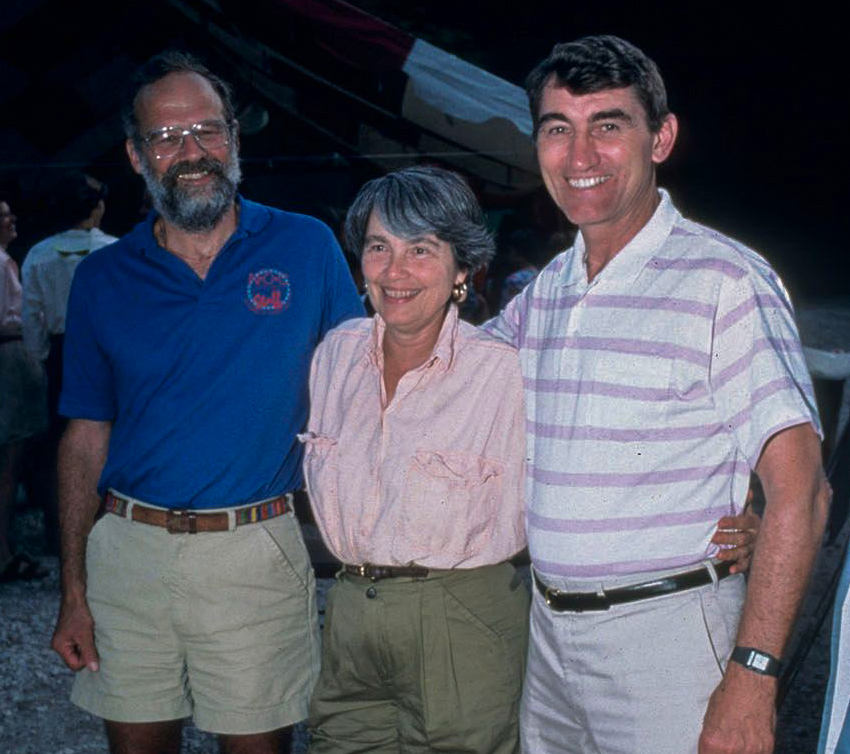 NOC founders (l-r) Payson and Aurelia Kennedy and Horace Holden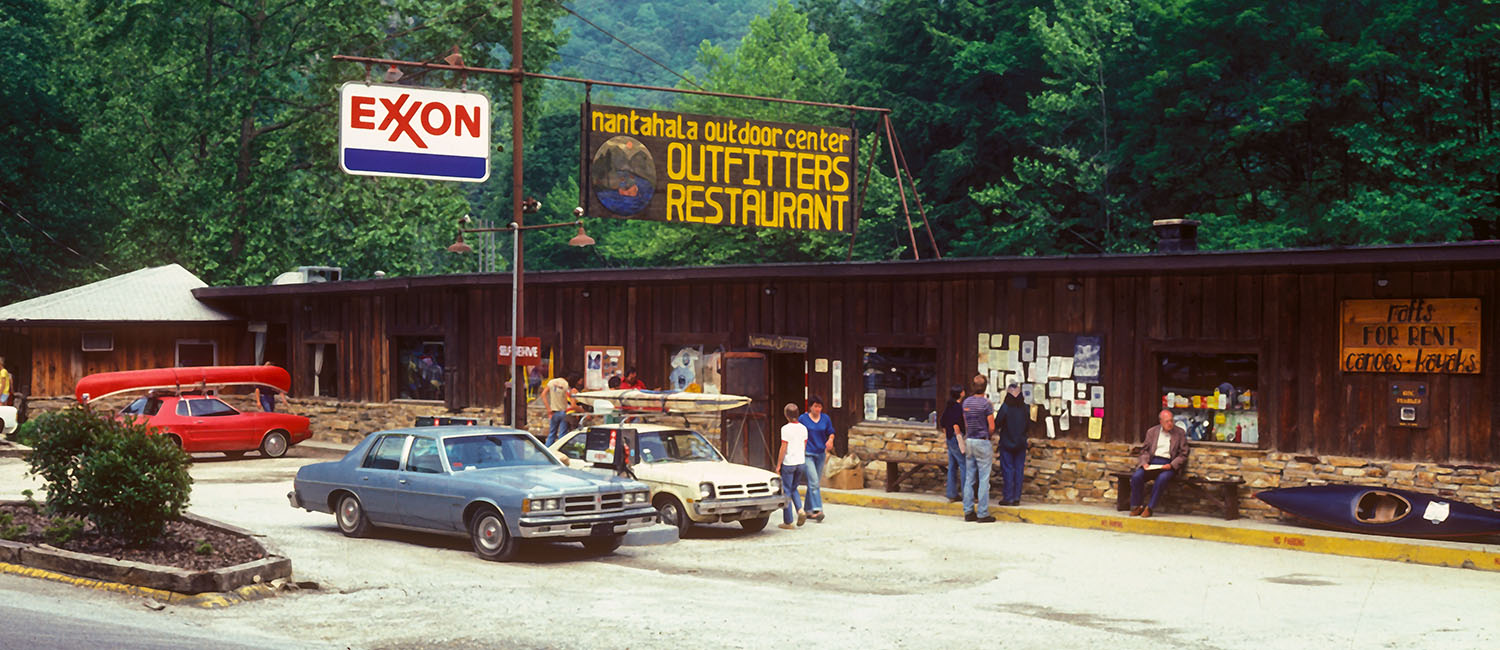 Nantahala Outdoor Center in 1980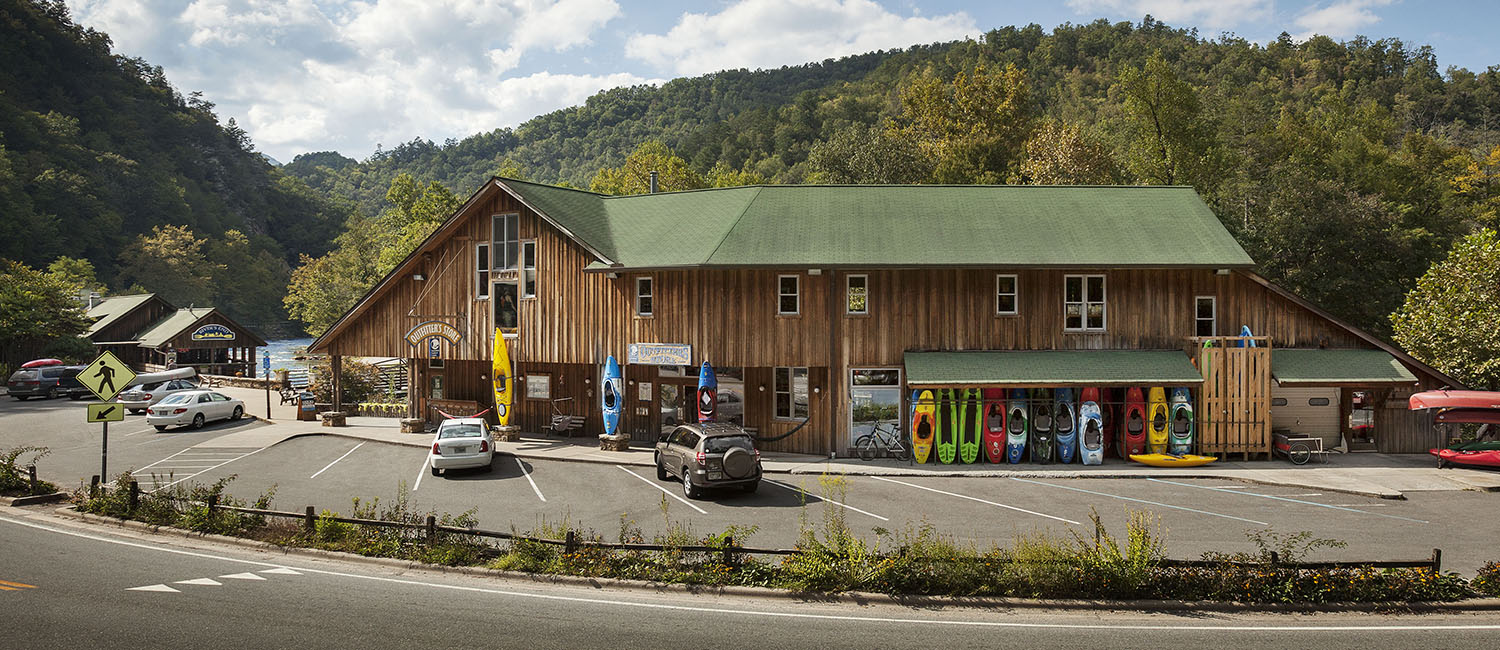 Nantahala Outdoor Center today
Throughout the 50 years that followed, NOC has guided upwards of 7 million rafting trips. And they've expanded well beyond the Nantahala with added outposts on rivers in Tennessee, South Carolina and Georgia.
From initially offering just whitewater rafting trips, the NOC has expanded to more than 120 land and river-based activities, including kayaking, ziplining, mountain biking, hiking, canoeing, tubing and international trips. The 500-acre main campus in Bryson City hosts the renowned Paddling School, SOLO Wilderness Medicine courses, restaurants and lodging, and serves as a respite for thru hikers along the Appalachian Trail. A home for professional adventurers as well as novices, the campus is one of the nation's premier training sites for elite whitewater athletes, including 23 Olympians and two gold medalists.
In addition to offering guided trips and rentals, the NOC has grown to become one of the largest outfitters in the nation, selling kayaks, paddling gear, apparel and other products. And the ripple-effect of that growth has left an indelible mark on Bryson City and Swain County's tourism-based economy. About 450 employees work at NOC's main campus during the prime season. Revenue increased by 21% over the past two years, including a 17% gain at the North Carolina locations.
On June 11, NOC will host a special anniversary celebration at the Bryson City main campus and three other locations. The celebration will continue throughout the year with events, giveaways, storytelling, interviews and more. Learn more at NOC's Events calendar.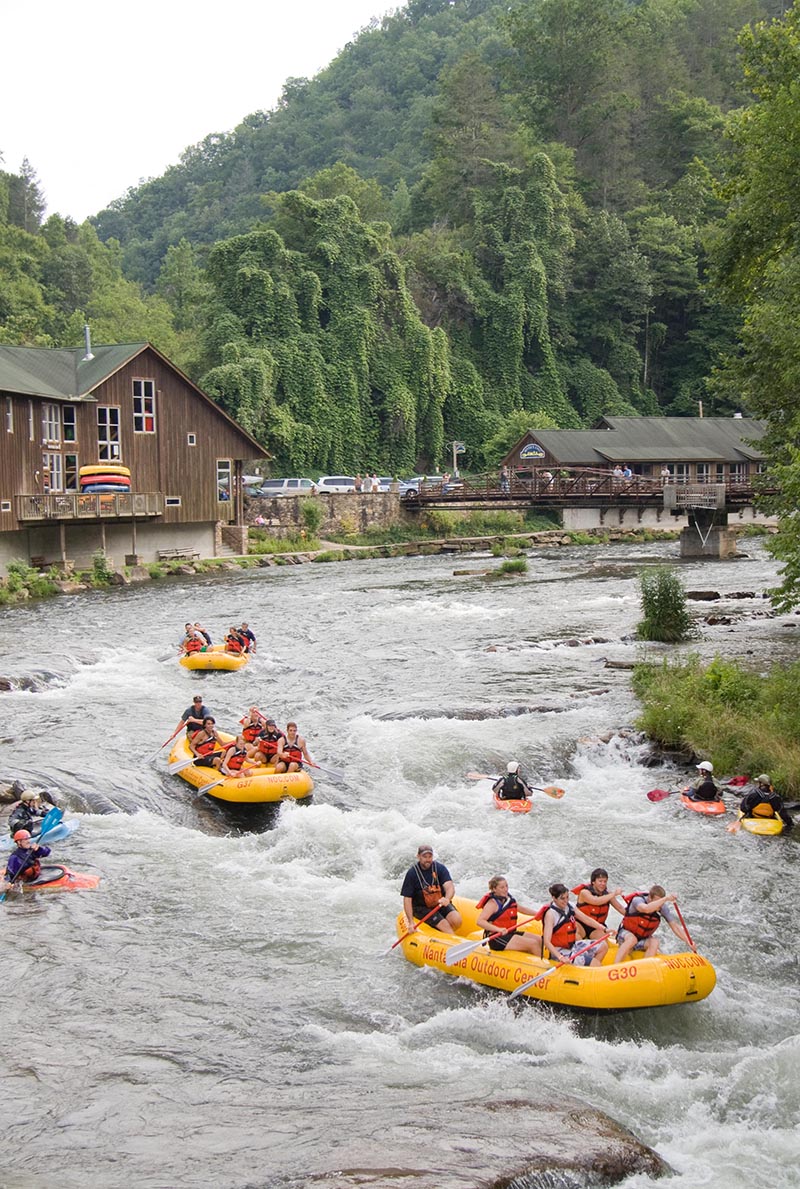 Subscribe to Stories From The Smokies
Every few weeks, you'll receive an email previewing our latest blog post and a link to the online story. We hope you'll enjoy our stories, but you can unsubscribe at any time.