Great Smoky Mountains National Park
North Shore of Fontana Lake
Fishing & Hiking on the North Shore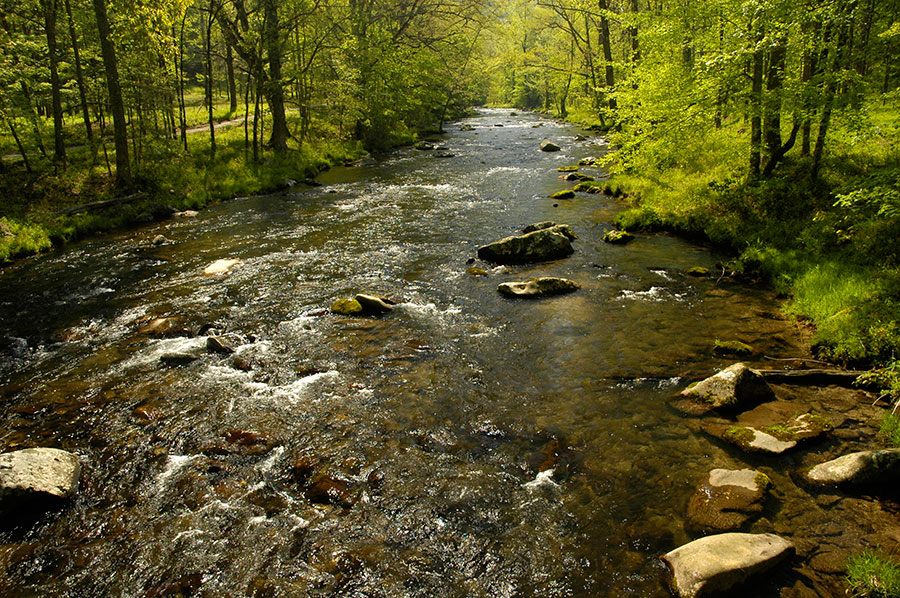 All access to the National Park, including trails and roads, is temporarily closed until further notice.
Forney Creek, Eagle Creek and Hazel Creek are three isolated areas accessible only by foot or by boat.
Hazel Creek is easily the most storied stream in the Smoky Mountains, and is widely considered to have the best trout fishing in the Park. Watch video
Eagle Creek is also known as an excellent stream with less pressure. Landlocked steelhead trout that were stocked in Fontana Lake in the 1970s also enter the creek from the lake in the early spring to spawn.
Forney Creek is a big watershed and has many smaller fishable tributaries. Forney Creek was all but destroyed by logging operations before the creation of the National Park. Since that time the watershed has recovered well. Southern Trout magazine article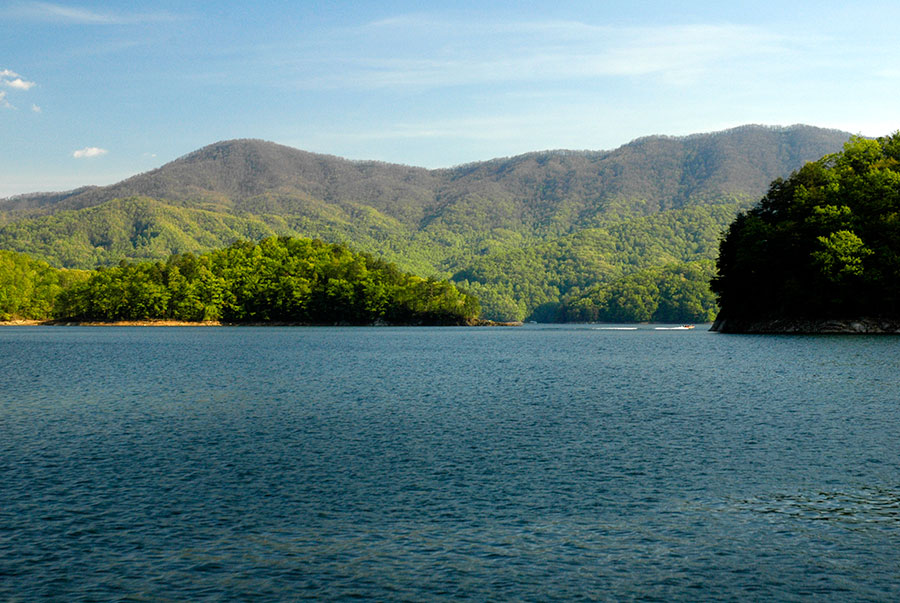 Exploring History on the North Shore of Fontana Lake
The first outside settlements in this area were established just after 1830. On one side of Welch Ridge was Samuel Cable, wife and children from Cades Cove, Tennessee and on the opposite side was Moses Proctor, wife and children. Moses settled on the side that became known as Proctor, NC. A hundred years ago, Proctor, NC was a bustling lumber town with more than 1,000 residents, a movie theater, an ice cream parlor and neighborhoods of fine Victorian homes.
The town grew around the sprawling Ritter Lumber Company, but by the 1930s, the lumber industry had run its course, and the deserted Proctor became part of the Great Smoky Mountains National Park. Except for the ruins of a lumber kiln and one house used by the Park Service, nature has since reclaimed Proctor and left few visible reminders of its storied past.
Today, with the roads and rail lines long gone, Proctor and the Hazel Creek area are only accessible by boat or a very long hike. It is one of the most remote areas of the National Park. Boat rentals
Bryson City - Swain County
Chamber of Commerce
210 Main Street
P.O. Box 509
Bryson City, NC 28713
Karen Proctor
Executive Director
828-488-3681
877-472-1681
Free 2020 Travel Guide to the Smokies — Includes the Official 2020 All Aboard for the Great Smoky Mountains Railroad.