White Fringed Phacelia and Creeping Phlox 
(Photos mid-April on the Oconaluftee River Trail) 
With more than 1500 native wildflower species, the Great Smoky Mountains National Park is sometimes called "Wildflower National Park" thanks to the steady parade of wildflowers from early spring up to the Fall leaf season. Visit almost any time and you'll be rewarded.
Yet the biggest reward of all is when the spring ephemerals make their brief appearance. It's a spectacular show beginning mid-March and peaking around mid-April. Trillium, violets and lady slipper orchids are just a few of the spring ephemerals that you will be able to find along the park's trails. Sadly the ephemerals are mostly gone by the end of May.
Two good walking trails for viewing wildflowers are the Deep Creek trails just north of Bryson City and the river trail at the Oconaluftee Visitor Center in Cherokee. The latter is an easy trail that offers wildflower exploring, elk viewing, river time and an opportunity to take a step back in time at the Mountain Farm Museum. And Deep Creek's three waterfalls are always at their best thanks to the spring rains.
Plan your trip now. Springtime has the perfect weather to go for a hike and see the flowers up close!
Learn more about Wildflowers in the Smokies, including a blooming calendar, and Hiking Trails in the Great Smoky Mountain National Park.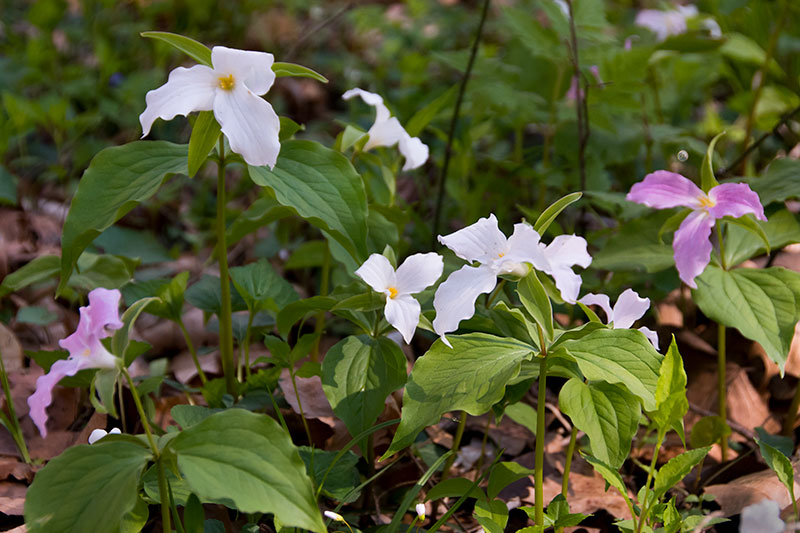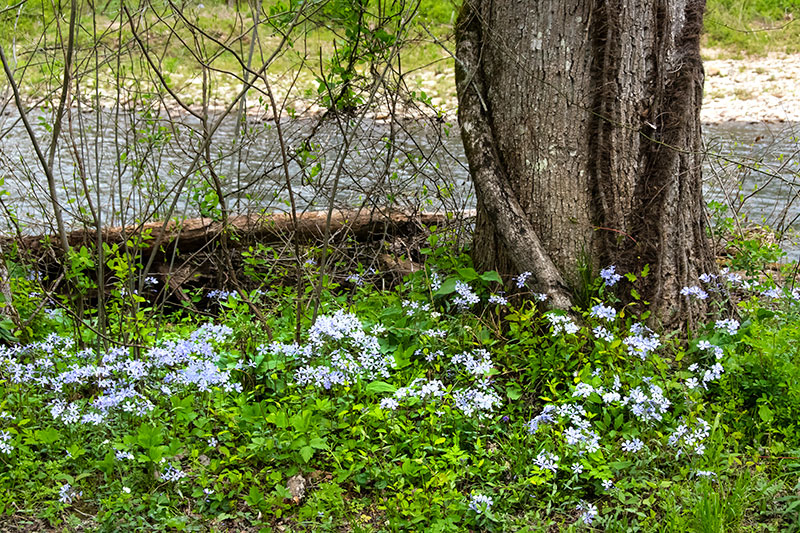 Subscribe to Stories From The Smokies
Every few weeks, you'll receive an email previewing our latest blog post and a link to the online story. We hope you'll enjoy our stories, but you can unsubscribe at any time.