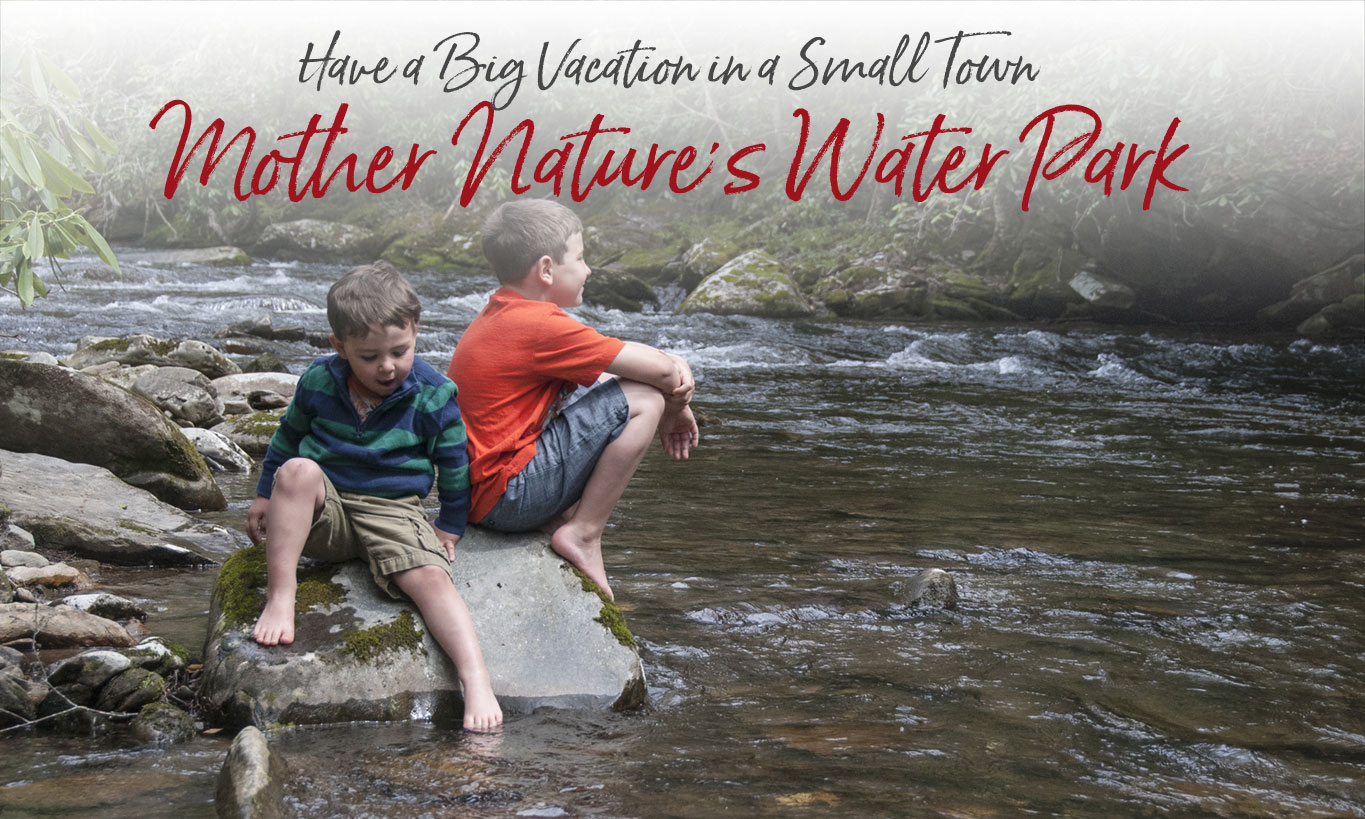 Fun Activities in the Water Near Bryson City
With our above average annual rainfall, the Great Smoky Mountains enjoys an abundance of water. Throughout the area, you'll find picturesque mountain streams, creeks, rivers and waterfalls.
But only around Bryson City NC will you find everything from mountain cascades to whitewater rivers to the mighty Fontana Lake, and all the activities related to each — fishing, tubing, swimming, rafting, kayaking, boating, paddleboarding or simply enjoying the beauty from a mountain trail.
Here's just a sampling of affordable family vacation ideas for enjoying Mother Nature's Water Park – all around Bryson City, North Carolina.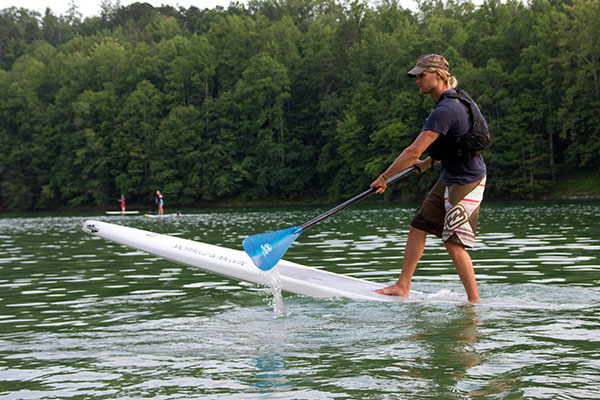 Stand-Up Paddleboarding
— Here in the Smoky Mountains of Western North Carolina we paddleboard on the placid water of Fontana Lake. A favorite spot – the finger lake area – is easy to access and there are no boats around to send wakes your way. Paddleboarding is a great way to strengthen your core and improve your balance, while you have an enjoyable time in the outdoors. Check out our
Paddleboarding
page.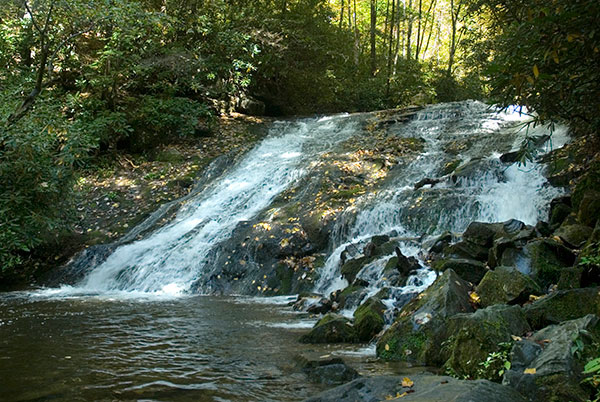 Waterfalls
— Three waterfalls can be seen on a relatively easy walk through the Deep Creek area of the Great Smoky Mountains National Park – Tom Branch, Juney Whank and Indian Creek Falls. Two others — Mingo Falls and Soco Falls — are in Cherokee. For more information, visit our
Waterfalls
page.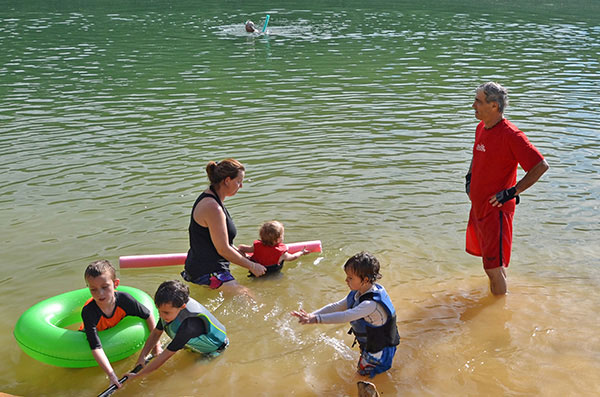 Freshwater Swimming
— Swimming in a cool freshwater creek or river is a unique mountain experience. At Deep Creek, at the end of the "whitewater" tubing section, there's a popular swimming hole (header photo). At Cherokee's Island Park, the wide, shallow section of the Oconaluftee River is ideal for small children. And at the "finger lakes" section of Lake Fontana (near the US 74 / Hwy 28 intersection) there's a popular "beach". Keep in mind that all these freshwater swimming sites are "swim at your own risk." There are no lifeguards.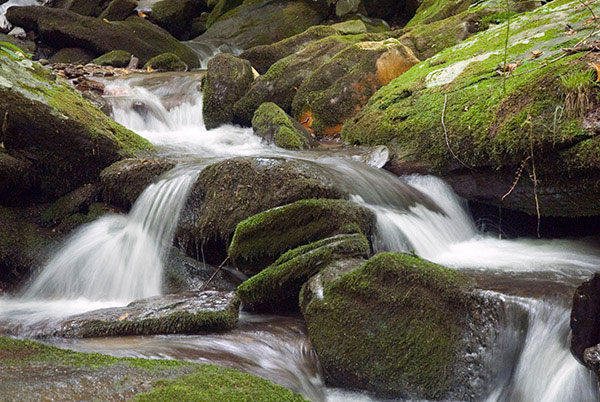 Scenic Mountain Cascades
— Many of the roads and trails throughout the Smokies follow mountain rivers and streams, where even the smallest cascade is a natural work of art.