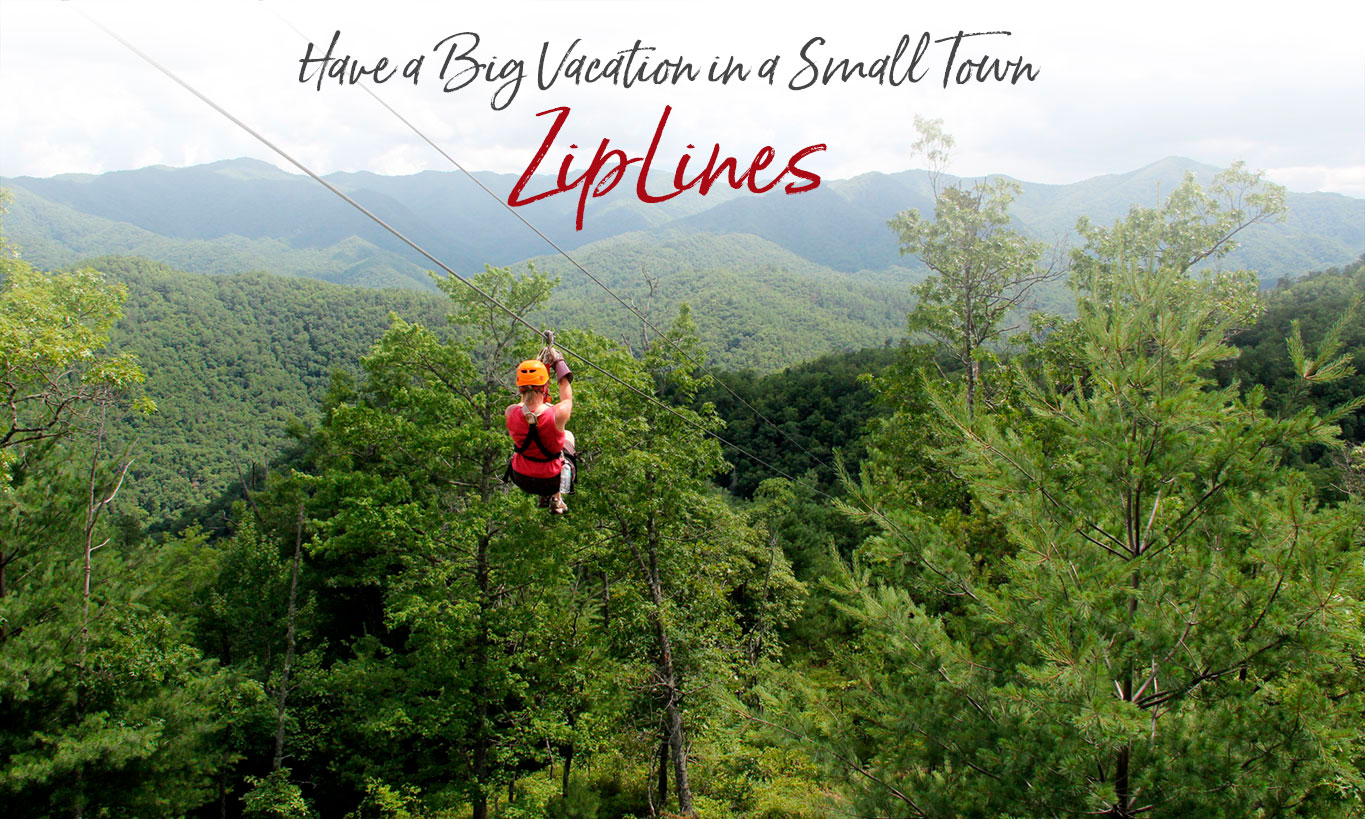 Zip Through – and Above – the Trees for a Different View of the Forest
Here in Western North Carolina, you may enjoy the scenic beauty through your car window or from the seat of your mountain bike, or from your raft or kayak …or from above on a zip line. Part eco-tourism, part adventure tour, zip lines offer an opportunity to soar through – and above – a forest with a unique perspective of the land below you.
Address:
13077 Hwy 19 W
Bryson City
NC
28713
It's the Nantahala Gorge Premier Zip Line adventure! NOC's expert aerial guides lead your group through two miles of spectacular mountain-to-mountain zip lines that take you above the treetops and into the open air. Absorb panoramic views of Fontana Lake and the Great Smoky Mountains National Park ask you fly for nearly a minute on the half-mile Mega Zip – 350 feet above the forest floor. For the ultimate unforgettable adventure – fly under the stars on NOC's exclusive Moonlight Mountaintop Zip Line Tour, available select evenings close to a full moon. .
Bryson City - Swain County
Chamber of Commerce
210 Main Street
P.O. Box 509
Bryson City, NC 28713
Karen Proctor
Executive Director
828-488-3681
877-472-1681
Free 2020 Travel Guide to the Smokies — Includes the Official 2020 All Aboard for the Great Smoky Mountains Railroad.
Sign up for our monthly travel news