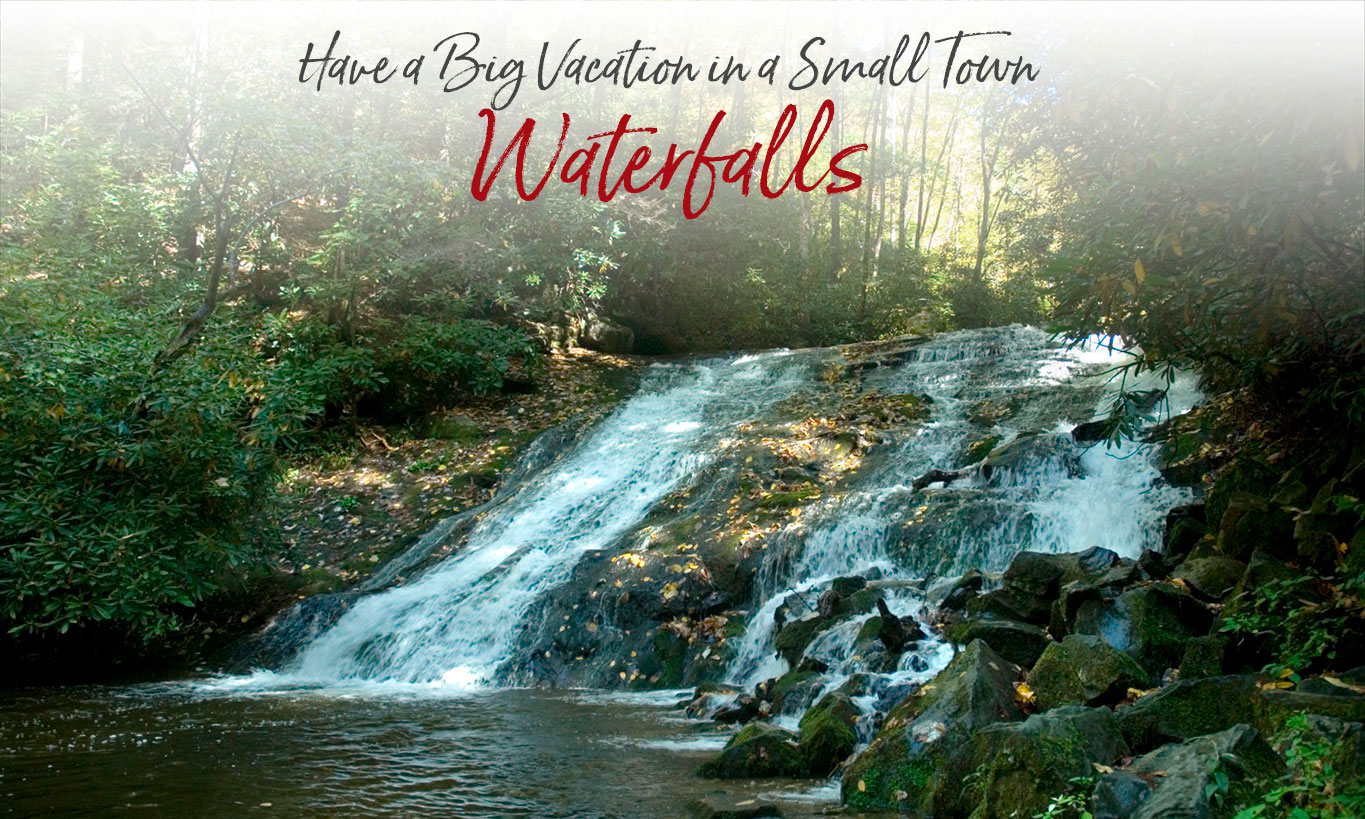 The Sight and Sound of Falling Water is Magical, Even When the Falls Are Only a Few Feet High
A walk or drive beside any mountain stream will lead you by hundreds of tumbling cascades as the waters rush down from the peaks of the Smokies. But the high falls are the most spectacular, and Swain County offers some of the best in the Smokies, including Deep Creek's trio of waterfalls – Juney Whank, Tom Branch and Indian Creek Falls. Just a half-hour away you'll find Mingo & Soco Falls in Cherokee, and the Nantahala Cascades in the Nantahala River Gorge.
If you're looking to make a full day of waterfall viewing, take a look at the Franklin/Highlands waterfall loop. Many falls are accessible from the road while several will require an easy to moderate walk to view. From the highest waterfall east of the Rockies at 411 feet to smaller falls of 20 feet, you're sure to find your favorite!
Download Deep Creek waterfalls map.
Download regional waterfalls booklet.
Waterfalls in the North Carolina Smokies
Click or tap below for more information.