Three Easily Accessible Smoky Mountain Waterfalls
Allow about an hour and a half to enjoy a leisurely visit to Deep Creek's trio of waterfalls. Imagine what is was like for families that lived in this beautiful spot before the National park was built.
Deep Creek is beautiful any time of the year. Enjoy this video tour of Deep Creek's three waterfalls with spring wildflowers. © GSMA 2011. All rights reserved.
New: Parking Fees
Parking tags are required in the Great Smoky Mountains National Park. Three tag durations will be available for purchase for all vehicle sizes and types: Daily, $5; Weekly, $15; or Annual, $40. Tags may be purchased online, or on-site. Parking tags will NOT be required for motorists who pass through the area or who park for less than 15 minutes, or while parked at their designated campsite. Parking Program Info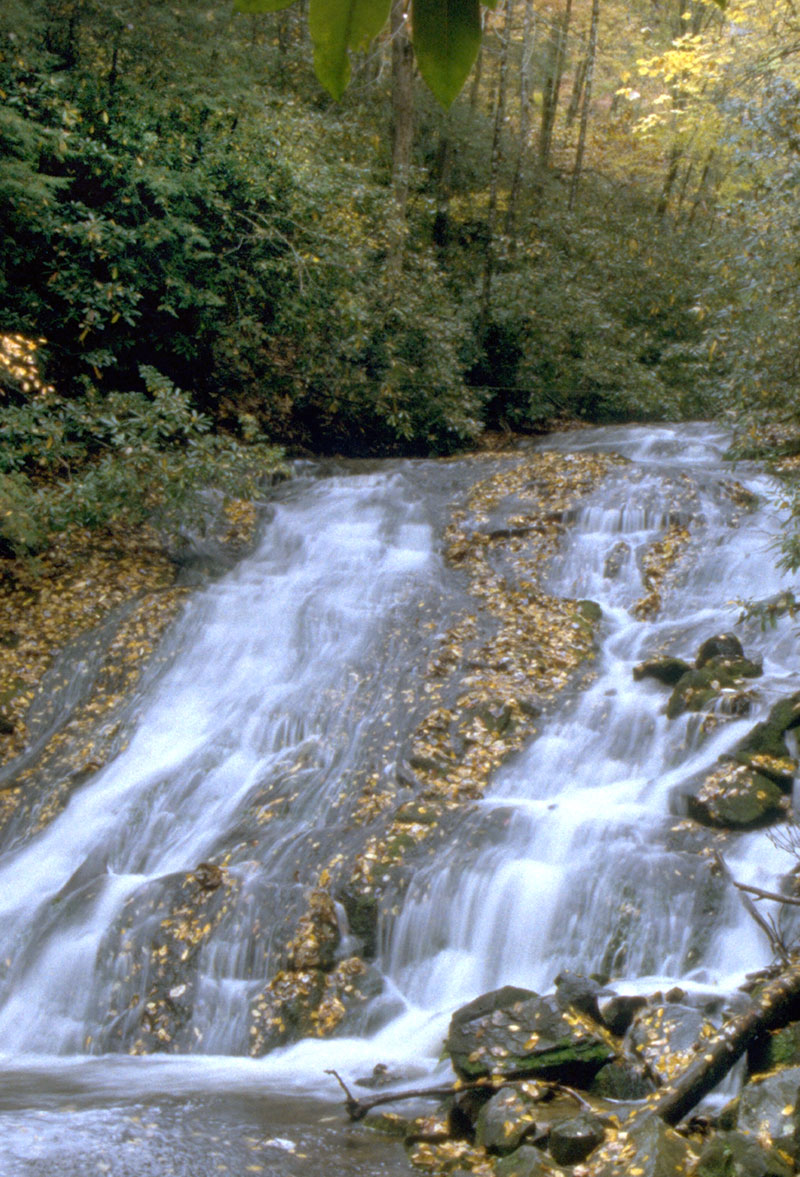 Indian Creek Falls
Continuing along the Deep Creek trail for approximately one mile, the trail winds up a slight grade to where Indian Creek spills into Deep Creek. Follow the Indian Creek Trail to the right 200 feet uphill to Indian Creek Falls, a high-spirited waterfall that noisily plunges 25 feet to the pool below. A small spur trail leads to the bottom of the falls.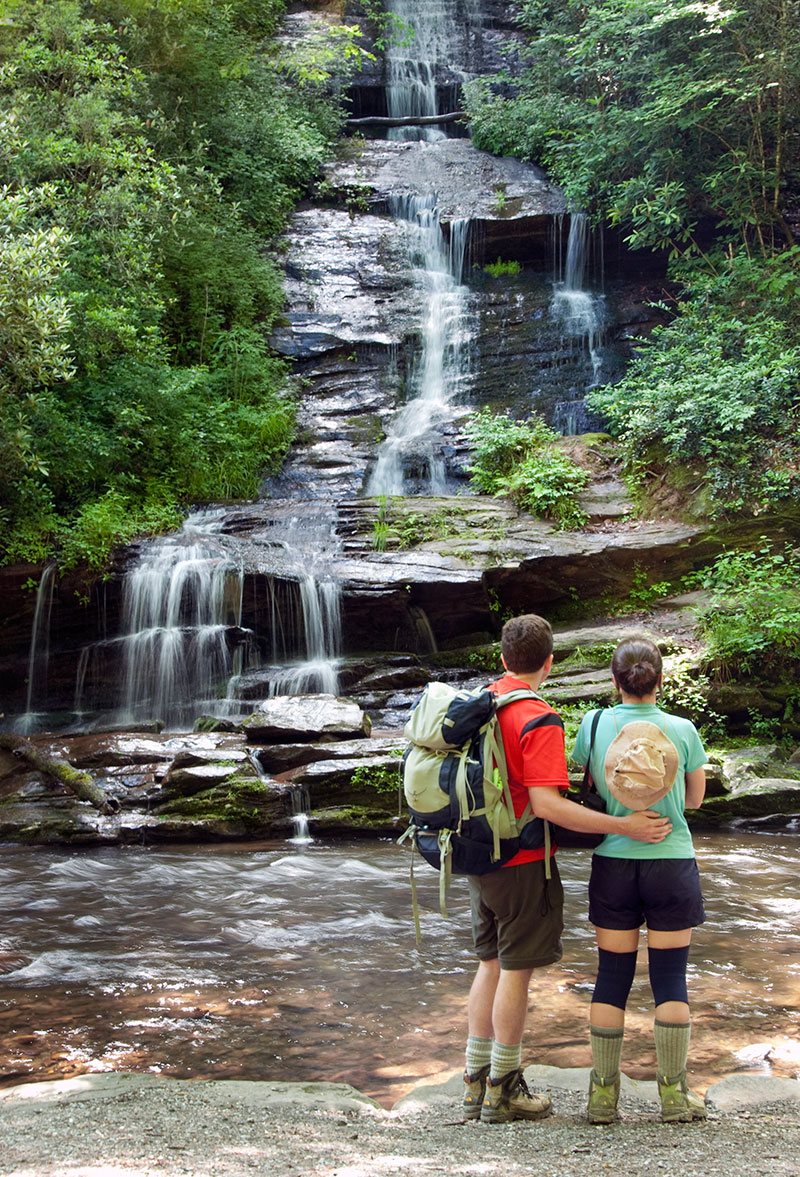 Tom Branch Falls
Starting back at the main trailhead, walk just 1,000 feet along the wide, flat Deep Creek trail to Tom Branch Falls, a wispy waterfall that gently splashes over 60 feet into Deep Creek. A bench is provided beside the creek and is a great place to sit and watch the inner-tubers float by.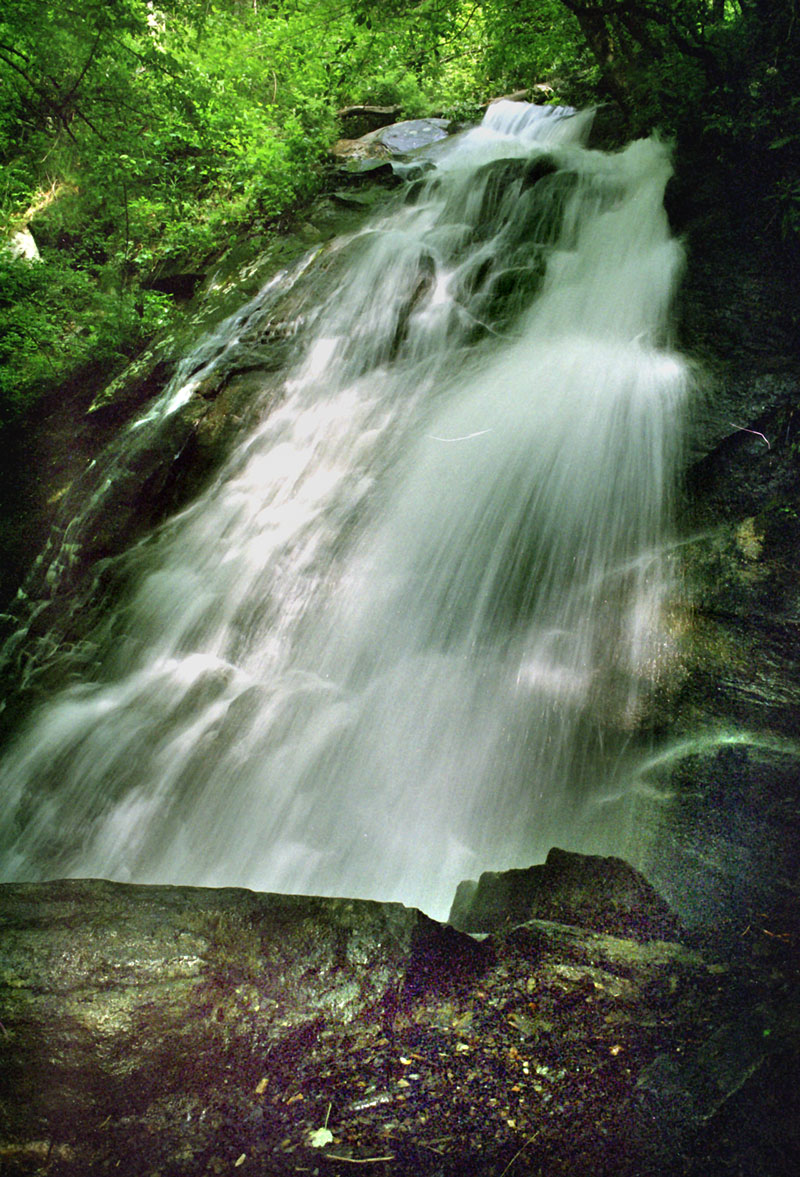 Juney Whank Falls
From the Deep Creek trailhead parking area, follow the well-marked trail 1/4 mile uphill to Juney Whank Falls. The roar of the falls can be heard even before you reach it. A ninety-foot cascade of water starts above you and runs under a log footbridge with handrails, and meets up with Deep Creek at the bottom of the trail.
There are two theories regarding the name of this branch and falls. Some say it was named for a Mr. Junaluska "Juney" Whank, who is said to be buried near the falls. However, "Juney Whank" is also a Cherokee phrase, which has been translated to mean "place where the bear passes.